jammer's overlord
Staff member
TEAM LGK
Joined

May 10, 2012
Messages

12,814
LGKash:

$450.00
***Colorado Avalanche vs. LA Kings GDT 1/20/22 EARLY START >>> 6:30pm on >>>ESPN***

Game Day Thread
Game #41/82 -- 1/20/22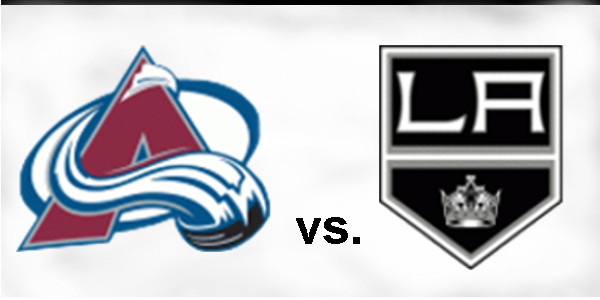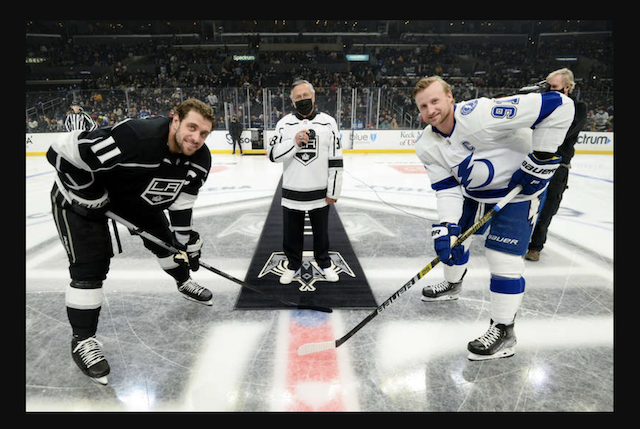 Colorado Avalanche vs. Los Angeles Kings
at

| Los Angeles, CA
Armenian Heritage Night
**EARLY START! Game Time 6:30pm <<<**
​

TV:

**ESPN**



Radio: LA Kings iHeartRadio app
Please remember,
DO NOT
post links to Live Game Streams in the GDT or anywhere else on LGK
Check out articles on LA Kings Insider Here
Todd MacLellan 1/18/22 Post Game Quotes
​
Todd McLellan
On 11 goals allowed on 41 shots over the last two games
A little bit of everything. You've heard us use the word identity a lot over the last month and it's gone away on us a little bit. San Jose, we've already talked about San Jose, horrendous net play and rebounds. Tonight, you have the Stanley Cup champs come into town, the first goal is a gift, you can't give a team an easier goal than that. The second goal, remember, we're playing the Stanley Cup champs, we take a terrible penalty, we don't get a clear and it's in the back of our net. If we wonder why our penalty-kill numbers are where they're at, that plays a big part in it. I know you guys have asked me what can we do, we can fix those two things. The third one, power play. We're stubborn on the entry, we turn the puck over and now we've got to defend. We've got four players delinquent in defending. We're playing the Stanley Cup champs, you give them three goals like that and you're not winning. It doesn't matter what happened with goals 4, 5 and 6.
On playing against four defensemen, but that group including Hedman, McDonagh and Sergachev
We didn't put enough pressure on them, but they're a really good team. They're veteran players back there, Hedman, Sergachev, McDonagh, even Cal Foote is getting his feet wet. They know how to manage themselves in a game like this, to get on and off the ice, they were just fine. Their forwards took care of them, they played a good, team game to protect their backend.
On what got away in the third period
You're talking about the back end, my issue was with the first three, but we can talk about the fourth one, I might as well throw that one into the pile. Late in a shift, we want to stickhandle at the blueline, sometimes the simplest play is the correct play. We want to go through everybody and then we don't handle it and we don't handle a d-zone coverage situation real well. We've been reviewing that with video and with some practice situations. These are the grow-up moments for some of our players. I didn't think the veterans were very good tonight and the kids have to grow up, they have to learn these moments and these situations, so it's a combination of everybody in the team tonight, it's not old or young.
On what progress from the young players would look like for that group
Well, young and old, we're making some mistakes right now that we didn't make a week ago. Progress would mean cleaning that up. If you're led to the water, eventually you've got to know when to drink and there's some that continually get to the water and they're not quite drinking yet. They're making the same mistake at that spot, over and over again. We'll be able to shuffle some stuff around. I expect Athanasiou to get back into the lineup here, perhaps as early as Thursday, it's time, and Grundstrom will be back in, so we'll have some bodies that we can likely inject, but we'll have to see where everybody is with bumps and bruises as well.
On if he felt the Kings didn't rise to the occasion against the defending champions
No, I thought we were a little bit flat early, the way we gave them the first goal deflated the excitement or energy, but I thought we had some pushback, some energy, got some emotion into the game in the second period. It wasn't a lack of respect for the opponent, sometimes that happens, or over respecting the opponent, we just made way too many mistakes.
On if there's any frustration with a 3-in-4 set
No, not at all, not one bit. COVID, that pandemic that's out there has screwed everything up for the league and everybody. We play 82 games in 186 days, that's almost every second night, so if you want a couple days, or three days off in between games, you're going to have to play back-to-back and we do it 16 times this year. There's teams that do it more than that, so tough luck. If we think the schedule plays into any success or failure for us, we're dreaming. It works out the same for everybody.

​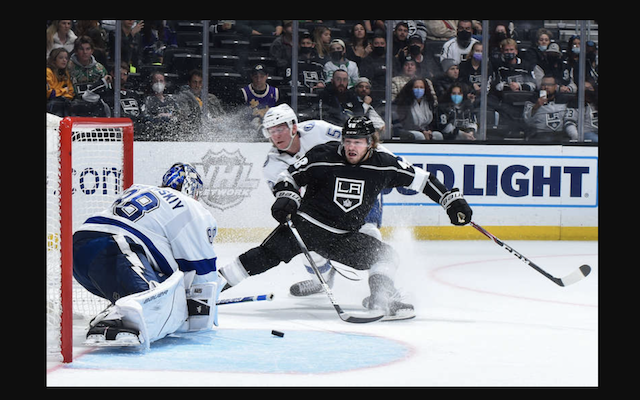 Subject To Change
Projected Lineup:

Iafallo – Kopitar – Fagemo
Moore – Danault – Arvidsson
Grundstrom – Byfield – Brown
Lemieux – Lizotte – Kaliyev

Anderson – Doughty
Maatta – Roy
Bjornfot – Durzi

Quick
Petersen
FORWARDS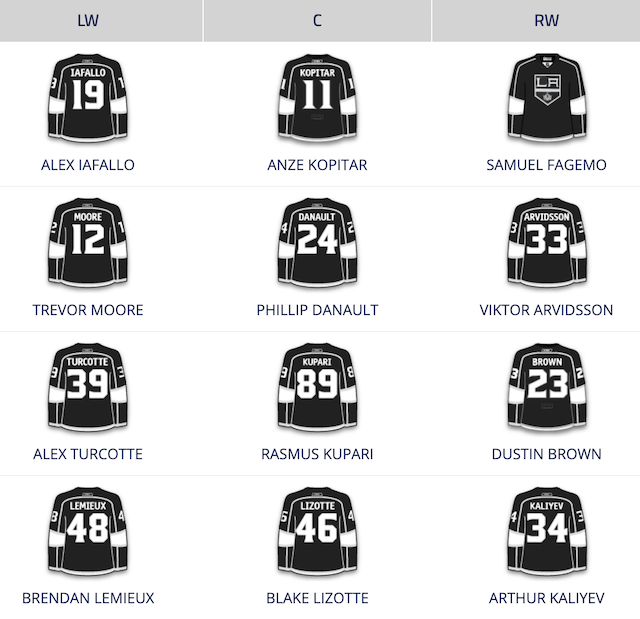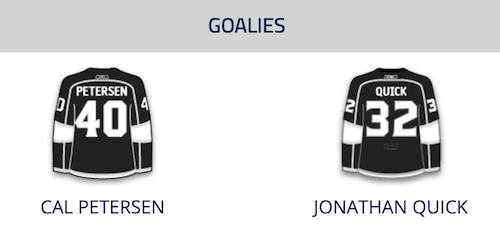 Kings Injuries
Lias Andersson (IR)
Andreas Athanasiou (IR)
Alexander Edler (LTIR)
Adrian Kempe (CP)
Sean Walker (LTIR)
Christian Wolanin (CP)
__________________________________________________
__________________________________________________
Avalanche Probable Lineup
courtesy of dailyfaceoff.com
FORWARDS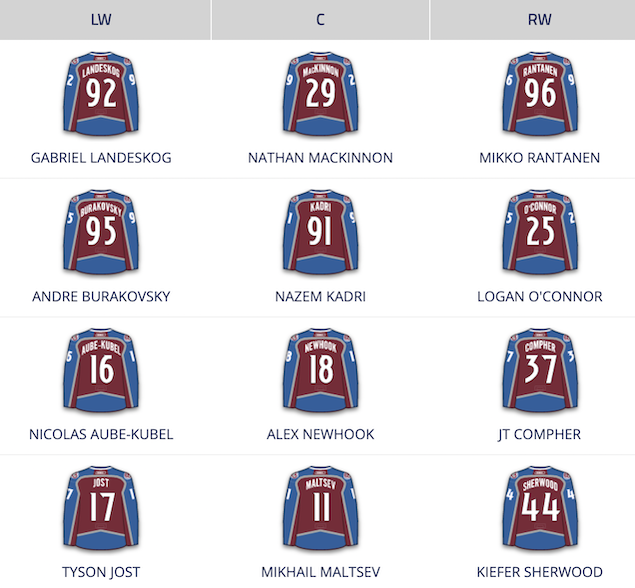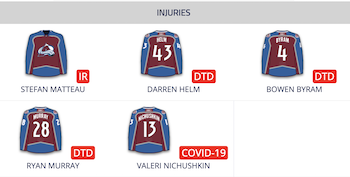 Former Kings
Darcy Kuemper
Jack Johnson

Kuris MacDermid

________________________________________________
_________________________________________________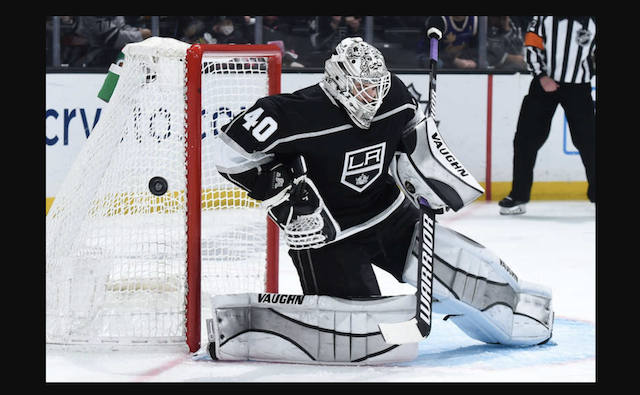 GOALIE STATS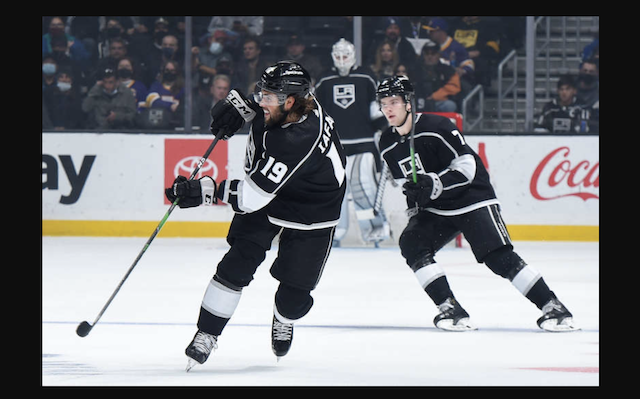 PLAYER STATS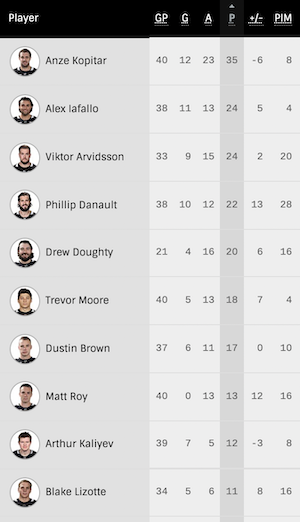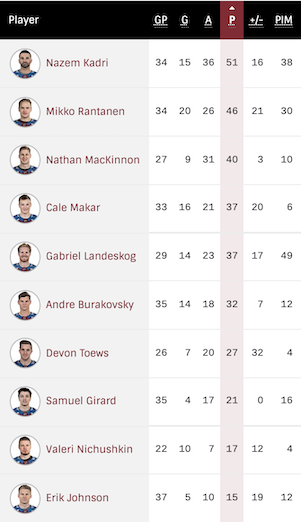 PACIFIC DIVISION STANDINGS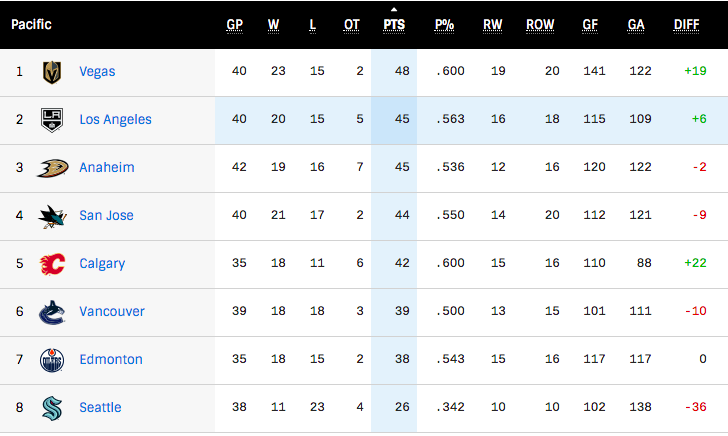 Tonight's Poll Question:
The first 3 goals of the previous game were unassisted.
How many TOTAL ASSISTS will there be in tonight's game by BOTH TEAMS?

You can take 3 guesses
(only 1 point available tonight)
Note: poll questions for the coming road trip will likely span multple games because I have family coming to town and won't have a lot of free time for the GDTs.
Previous Game's Winners
Congratulations to the following posters who correctly guessed within +/-2 of the combined tally of 61sog:

59,63 (1 point)
DRice
kingsmen93
JayWells24
John a90
PuckMaster
kingrussell
60,62 (2 points)
hokiecat
Helvetica
sonnyboy11
Reg or Rog?
Rusty
notbob
VegasHockey
cokingsfan
Nyssa42
LeftyKing
Bill Hicks
CIrvine
KHenry14
Dead on 61 (3 points)
AngelEyes
srm1105
Poll Win Totals
King Of The Mountain
with

34

points:
srm1105
32 Points
pray4mojo
Reg or Rog?
31 Points
VegasHockey
30 Points
Rusty
29 Points
LeftyKing
28 Points
AngelEyes
Liz4LA
notbob
27 Points
Dr. Tran
John a90
26 Points
Chateau Bow Wow
hornman
25 Points
Helvetica
Kurisu
Sonnyboy11
24 Points
23 Points
Byron
22 Points
hokiecat
jammer06
21 Points
Busted Chops
DRice
kingrussell
20 Points
KHenry14
19 Points
18 Points
CIrvine
empire
Shackleford
17 Points
Bill Hicks
dannybuoy1
Nyssa42
STONE
TooCool
16 Points
15 Points
JayWells24
Sevenhole
SirJW
14 Points
13 Points
Clif
cokingsfan
Rogie-Vachon
12 Points
forum gold
PuckMaster
11 Points
Dirtweazle
Greg33
kopinator
10 Points
beady eye
DRGinLBC
Randdog
9 Points
JETS GARAGE
8 Points
7 Points
MaxwellSmart
6 Points
beedee
5 Points
waynet
4 Points
Joe Laviguer
3 Points
2 Points
Ice24
1 Point
kingsmen93
lurker
MBreeden
rinkrat
RoS
Salami
Stormy2213
***Bet your karma in geogirl's KARMA BETTING THREAD HERE***
________________________________________________
Photos courtesy of nhl.com/getty images​
Last edited: