jammer's overlord
Staff member
TEAM LGK
Joined

May 10, 2012
Messages

12,830
LGKash:

$550.00

Game Day Thread
Game #25/82 -- 12/9/21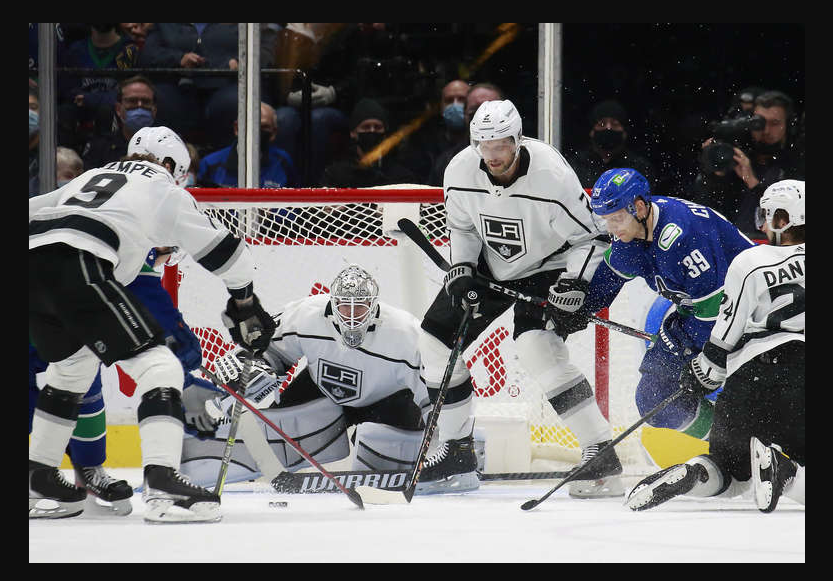 Dallas Stars vs. Los Angeles Kings
at The Arena Formerly Known As
Center | Los Angeles, CA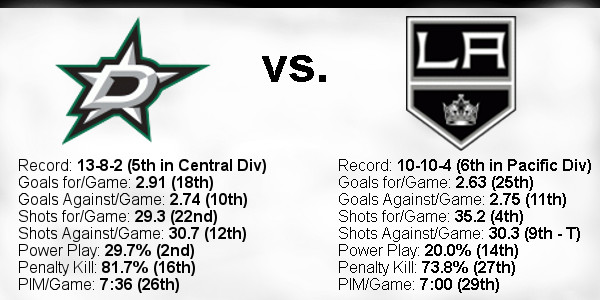 Snoop Dog Algorithm Night

TV:

**BSW**



Radio: LA Kings iHeartRadio app
Please remember,
DO NOT
post links to Live Game Streams in the GDT or anywhere else on LGK

Check out articles on LA Kings Insider Here
Alex Edler & Todd McLellan 12/6/21 Post Game Quotes
​
Alex Edler
On tonight's game
I think they came out hard, we were expecting them to come out like that, new coach, you want to make a good first impression. They came out hard, they played hard, they didn't really give us a lot of room. We were just a step behind today.
On how much attention gets paid to a situation like a coaching change for the other team
You always focus on your own game, and what you need to do, but you always go through the other team too, to figure out what to expect.
On coming into the rink this morning, and what he learned about the situation in Vancouver
I just saw everything that was going on last night, and today obviously. It was nice to come in here this morning and see some of the guys, the trainers and everyone. It was nice.
On the reaction he received during the first period, coming back to Vancouver
It was great. This is a great building to play in, a great city to play in, the fans are great. That was a special moment for me and I'm forever thankful for what this city has done for me.

Todd McLellan
On Vancouver seizing momentum after they scored the first goal
I thought they kept pushing and we fell off a little bit. They had a little bit more in the tank than we did, and our pushback just faded as the game went on, they got better. We expected to get their best, we got it, and the backbreaker was obviously the third goal, which was preventable. After that, anything can happen in the NHL, but the way they were playing, the way we were playing, it was the nail in the coffin.
On looking at the weekend as a split on the road, versus a loss tonight, following a win
You take one event, on each given night. The guys played really well last night in Edmonton, we didn't play nearly as well here. Sometimes you've got to tip your hat to the opposition, they really played a good game. We knew that we were going to get that from them and we couldn't matchup tonight. When the guys that play a lot of minutes don't have legs, we need some support from some secondary guys. There were times during the night when we had some of that, but certainly not enough.
On if he felt the Canucks played a different style, with a new coach
Bruce is a tremendous coach, so is Travis Green, I'm not sure how much a new staff can get done in a pre-game skate in the morning. We did our pre-scout based on what the players knew, but I don't think it was a lot about systems, or anything like that. They were playing for a first impression and they played well. Tip our hat to them for that, but we have to answer the bell better than we did.
​

Subject To Change
FORWARDS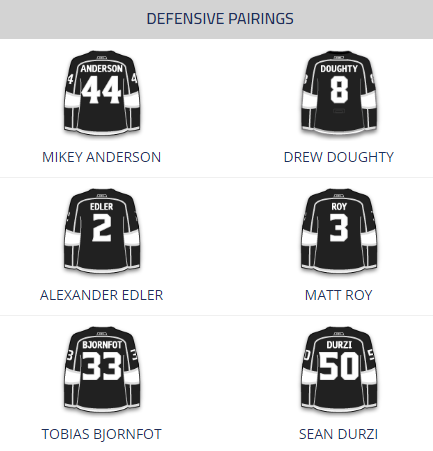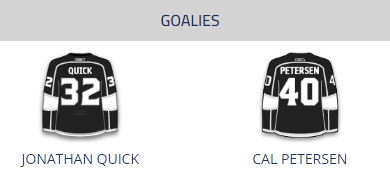 Kings Injuries
Andrea Athanasiou - (covid protocol)
Blake Lizotte (covid protocol)
Sean Walker
__________________________________________________
__________________________________________________
Stars Probable Lineup
courtesy of dailyfaceoff.com
FORWARDS
Former Kings
Andrej Sekera

Ben Bishop (IR)

________________________________________________
_________________________________________________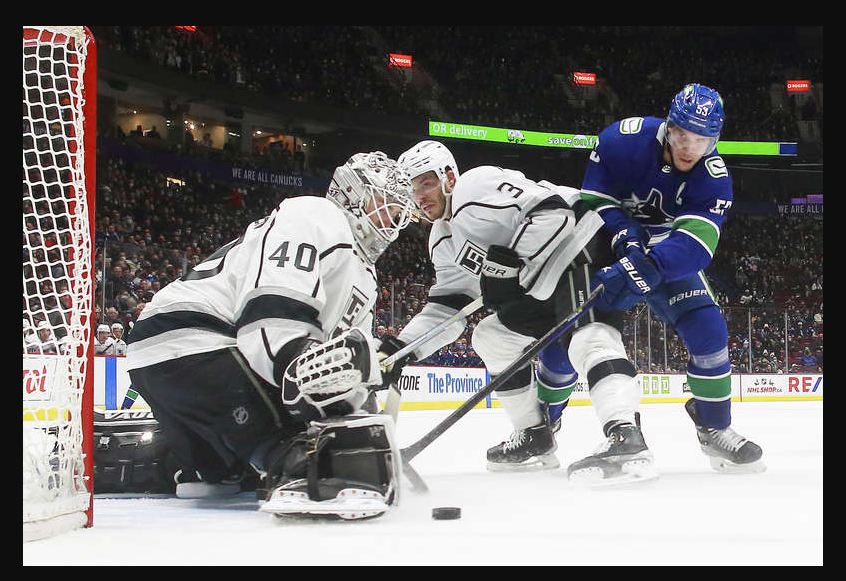 GOALIE STATS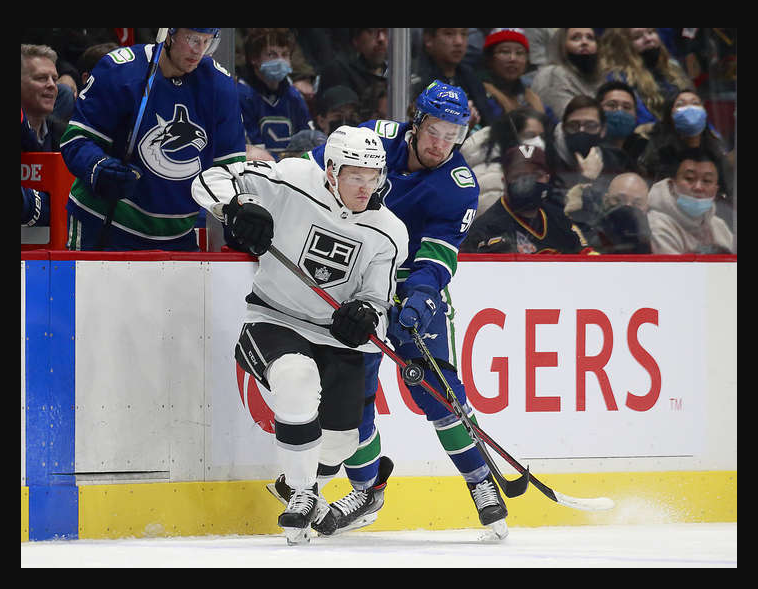 PLAYER STATS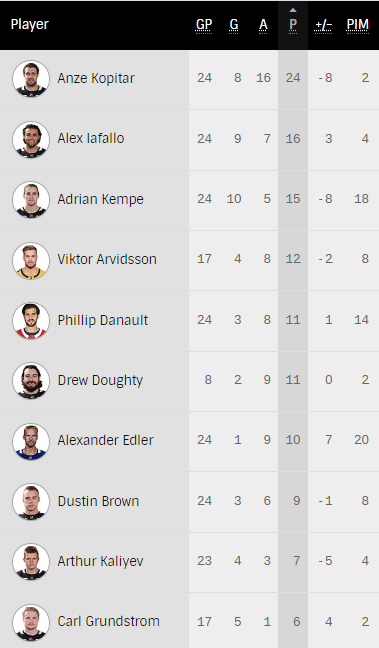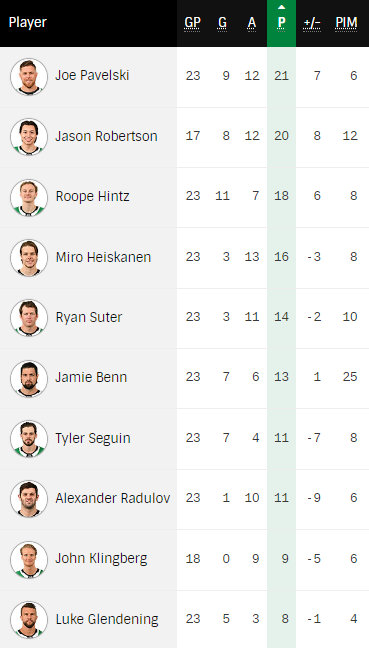 PACIFIC DIVISION STANDINGS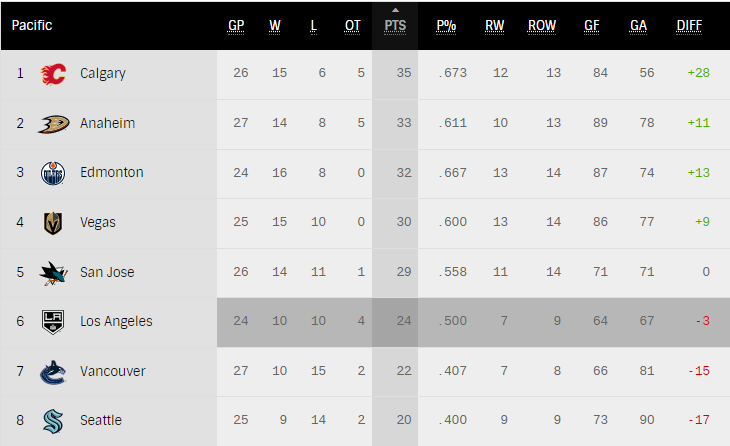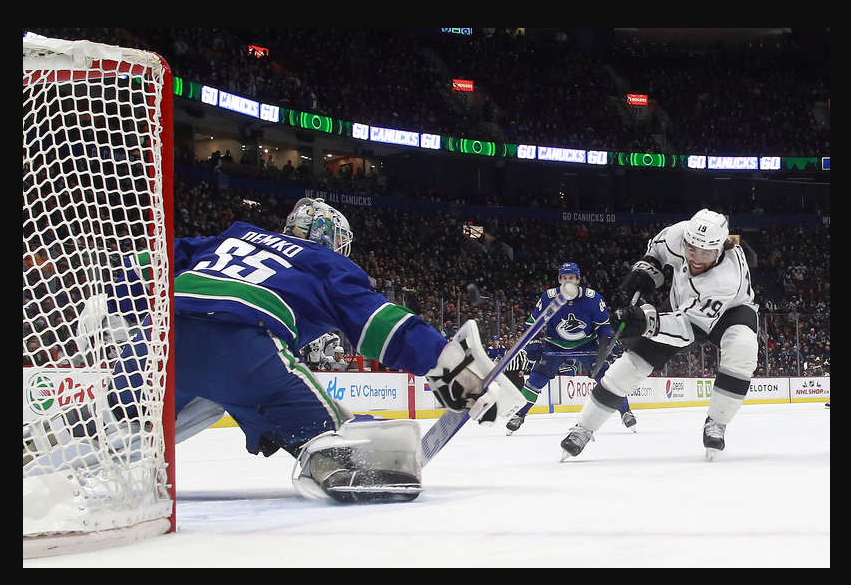 Tonight's Poll Question:
The Stars have the 2nd best Power Play in the league.The Kings…do not. How many TOTAL POWER PLAY GOALS will be scored by BOTH TEAMS tonight?
You can take 2 guesses.

Previous Game's Winners
Win totals not updated….will try to do before game time

Game 23 (Edmonton) Winners

Congratulations to the following 22 posters who correctly guessed 5 total goals over two games would be scored:
Kurisu, Dr. Tran, Reg or Rog?, jammer06, LeftyKing, kopinator, srm1105, dannybuoy1, CIrvine, empire, hokiecat, JayWells24, SirJW, beady eye, sonnyboy11, forum gold, VegasHockey, Sevenhole, STONE, hornman, Nyssa42, KHenry14
Game 24 (Vancouver) winners
Congratulations to the following posters who correctly guessed that Edler and the former Kings would combine for just 1 point:
Rogie-Vachon, Kurisu, jammer06, CIrvince, Reg or Rog?, cokingsfan, hokiecat, DRice, STONE, AngelEyes, empire, pray4mojo, beedee, Sevenhole, VegasHockey, Shackleford, Bill Hicks, Chateau Bow Wow, notbob, PuckMaster, TooCool, LeftyKing, Nyssa42, Liz4LA, hornman, Dr. Tran, JayWells24
Poll Win Totals
***NOT UPDATED****
Kings Of The Mountain
with

18

points:
pray4mojo
srm1105
17 Points
16 Points
John a90
Liz4LA
Rusty
15 Points
14 Points
Chateau Bow Wow
Hornman
LeftyKing
notbob
13 Points
Dr. Tran
Sonnyboy11
12 Points
AngelEyes
Byron
Reg or Rog?
VegasHockey
11 Points
Greg33
jammer06
Kurisu
10 Points
KHenry14
kingrussell
Nyssa42
9 Points
beady eye
Busted Chops
Helvetica
Randdog
SirJW
8 Points
DRice
Shackelford
7 Points
cokingsfan
JETS GARAGE
MaxwellSmart
TooCool
6 Points
CIrvine
Dannybuoy1
DRGinLBC
empire
hokiecat
Rogie-Vachon
Sevenhole
STONE
5 Points
beedee
Bill Hicks
JayWells24
kopinator
4 Points
forum gold
Joe Laviguer
3 Points
Stone
2 Points
Ice24
PuckMaster
1 Point
Dirtweazle
lurker
MBreeden
rinkrat
RoS
Salami
Stormy2213
waynet
***Bet your karma in geogirl's KARMA BETTING THREAD HERE***
________________________________________________
Photos courtesy of nhl.com/getty images​
Last edited: