jammer's overlord
Staff member
TEAM LGK
Joined

May 10, 2012
Messages

12,814
LGKash:

$450.00

Game Day Thread
Game #50/82 -- 2/19/22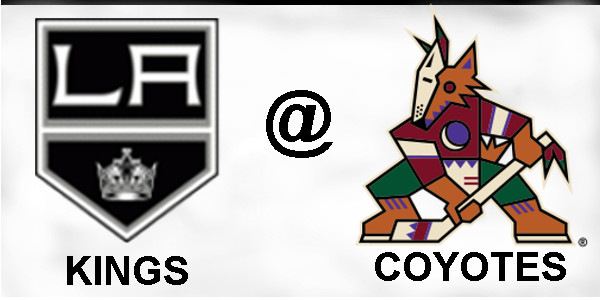 Los Angeles Kings @ Arizona Coyotes
Gila River Arena | Glendale,, AZ
Previous Meeting
11/21/21 -
Coyotes 2,
Kings 1 (OT)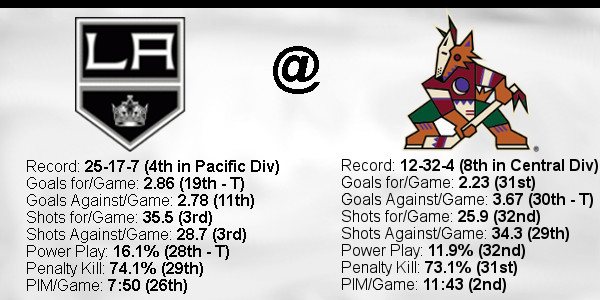 TV:

**BSW**



Radio: LA Kings iHeartRadio app
Please remember,
DO NOT
post links to Live Game Streams in the GDT or anywhere else on LGK
Check out articles on LA Kings Insider Here
Adrian Kempe (video) & Todd MacLellan 2/18/22 Post Game Quotes
Kempe Post-Game Presser
-
​
Todd McLellan
On the growth shown by the team in getting the win tonight
You don?t plan on going down by two, but we did, they earned it. In the past, that was probably enough in this building to just scramble through the rest of the night, but I?m proud of the way the guys fought back. We got a few breaks at the end of the second, they could have scored there and it would have been a disaster, hit the post, but then a well-played third, gave up less and a good play in overtime. Did we get better? I think there?s areas that we gave back the game a little bit, but overall, we found a way to win in a tough building, against a good team.
On if playing that kind of game in Vegas is a measuring stick moment for the team
There is, but we?re a different team this year. It?s not fair to compare the whole group to what was going on last year, we are a different team. The two-hole at the center-ice position is way different than it was last year, depth is different now than it was last year. In some sense, yes, but not a complete comparison, I don?t think it?s fair to last year?s group or this year?s group.
On the third line?s performance tonight
They were very good tonight. I saw Athanasiou right off the bat assert his skating. I saw Brownie play in tight areas, played hard, there?s some physicality to him. Quinton, he gave himself permission to be a real player tonight. He held onto pucks, he made plays, he won faceoffs. They can be a very good line, they were a very good line tonight, and they can be that. It?s up to them, but I?m looking forward to seeing them play again tomorrow.
On rewarding that line with extra ice time tonight
It?s easy to put them out there when they?re playing like that. It?s actually hard to cut them back, because you want to give them an opportunity to keep going. The easy thing is to keep playing them, the hard thing is to take ice time away, but it has to happen sometimes. On the other side of the coin, Blake Lizotte?s line has been tremendous for months on end. They were really good in the offensive zone tonight, but they struggled defensively, now we?ve got to get them sorted out defensively, because they can do it as well.
On the demeanor of the group after going down 2-0
Calmness, pretty good leadership on the bench. There?s a belief within our group that we can play and come back. We believe we can play against anybody, we believe we can come back. We didn?t have those qualities the last 15 or 20 games last year. We have them now and we?ve got to keep them. That?s a lot of hard work to keep those.
​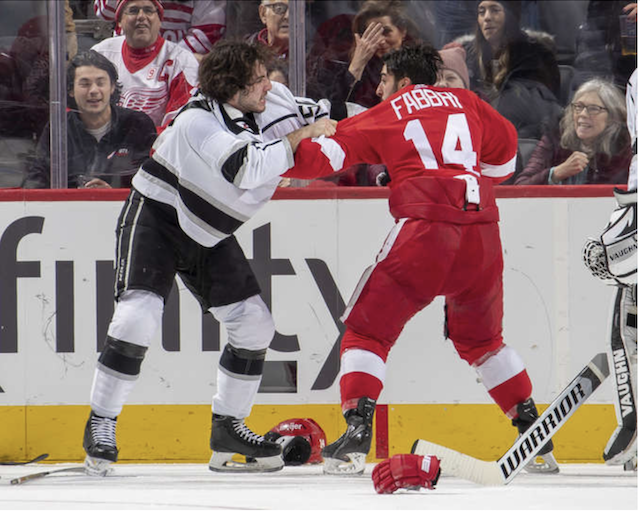 Subject To Change
FORWARDS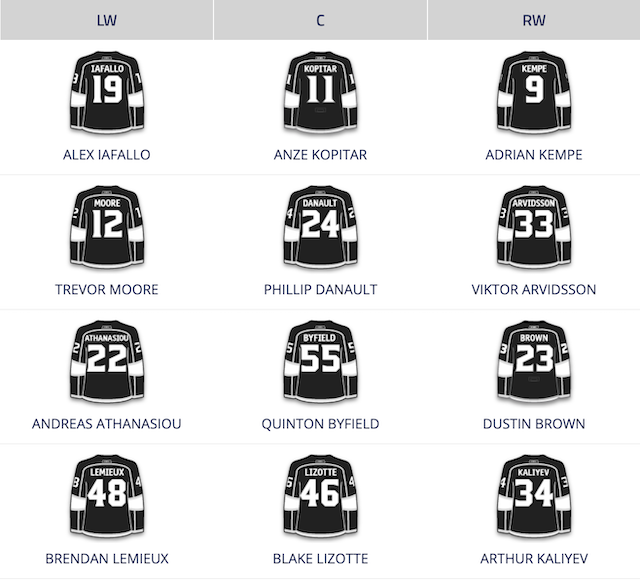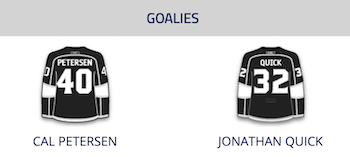 Kings Injuries
Alexander Edler (LTIR)
Sean Walker (LTIR)
Christian Wolanin (CP)
__________________________________________________
__________________________________________________
Coyotes Probable Lineup
courtesy of dailyfaceoff.com
FORWARDS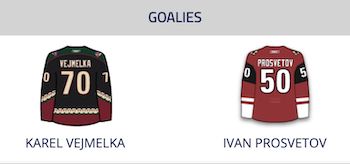 NO Former Kings
________________________________________________
_________________________________________________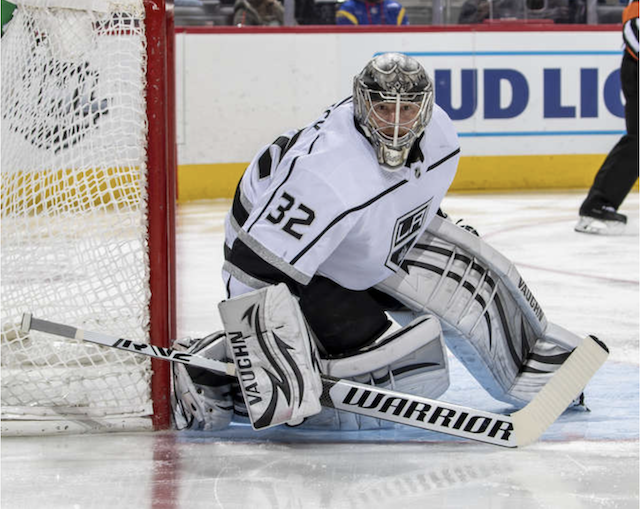 GOALIE STATS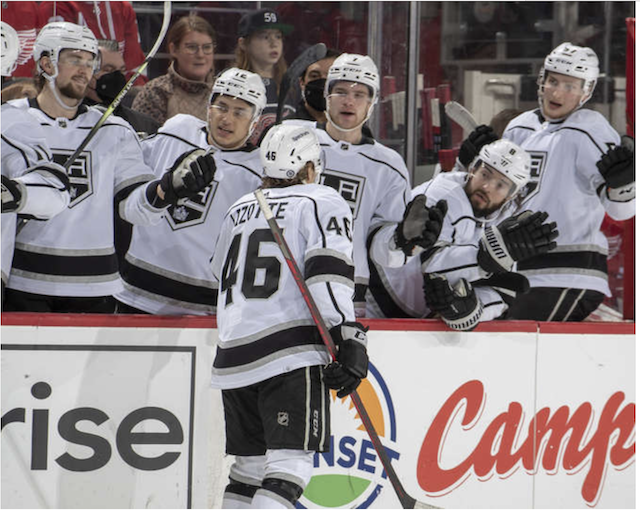 PLAYER STATS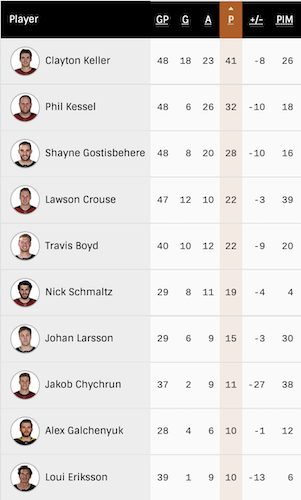 PACIFIC DIVISION STANDINGS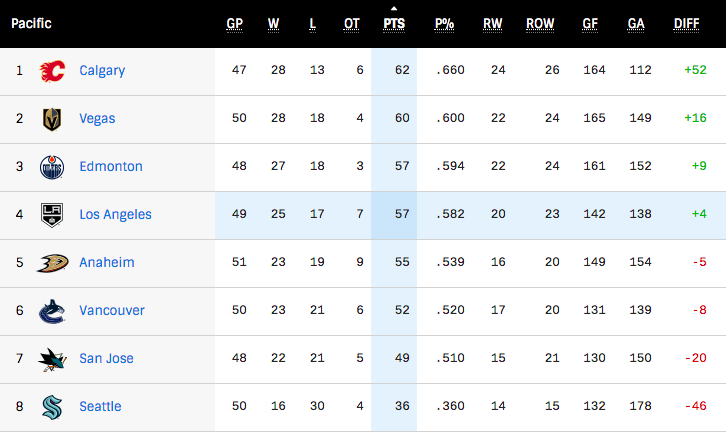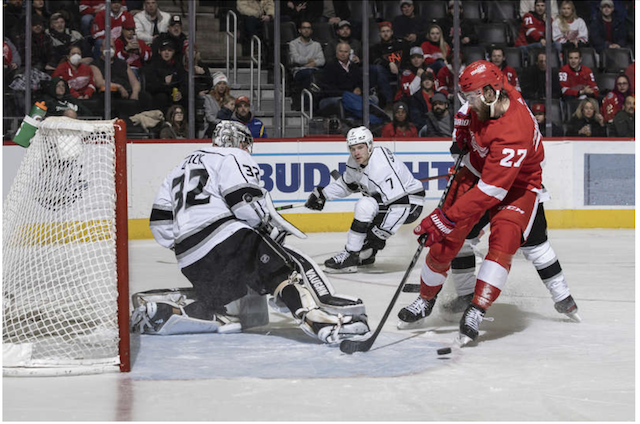 Tonight?s Poll Question:
Question continues from last night?s GDT

Previous Game?s Winners
2 game question - no winners for today
Poll Win Totals
King Of The Mountain
with

38

points:
srm1105
37 Points
Reg or Rog?
36 Points
35 Points
VegasHockey
34 Points
pray4mojo
Rusty
33 Points
32 Points
LeftyKing
31 Points
AngelEyes
John a90
30 Points
Helvetica
Kurisu
Sonnyboy11
29 Points
Dr. Tran
hornman
Liz4LA
notbob
28 Points
Chateau Bow Wow
27 Points
DRice
hokiecat
26 Points
25 Points
jammer06
kingrussell
24 Points
KHenry14
23 Points
Busted Chops
Byron
22 Points
Bill Hicks
Nyssa42
21 Points
CIrvine
20 Points
Shackleford
STONE
19 Points
dannybuoy1
JayWells24
SirJW
18 Points
empire
Sevenhole
TooCool
17 Points
16 Points
15 Points
Rogie-Vachon
14 Points
Clif
cokingsfan
forum gold
13 Points
PuckMaster
12 Points
Dirtweazle
randdog
11 Points
DRGinLBC
Greg33
JETS GARAGE
kopinator
10 Points
beady eye
beedee
9 Points
8 Points
7 Points
MaxwellSmart
6 Points
5 Points
waynet
4 Points
Joe Laviguer
3 Points
2 Points
Ice24
1 Point
kingsmen93
lurker
MBreeden
rinkrat
RoS
Salami
Stormy2213
***Bet your karma in geogirl?s KARMA BETTING THREAD HERE***
________________________________________________
Photos courtesy of nhl.com/getty images​