jammer's overlord
Staff member
TEAM LGK
Joined

May 10, 2012
Messages

12,809
LGKash:

$450.00

Game Day Thread
Game #56/82 -- 3/4/22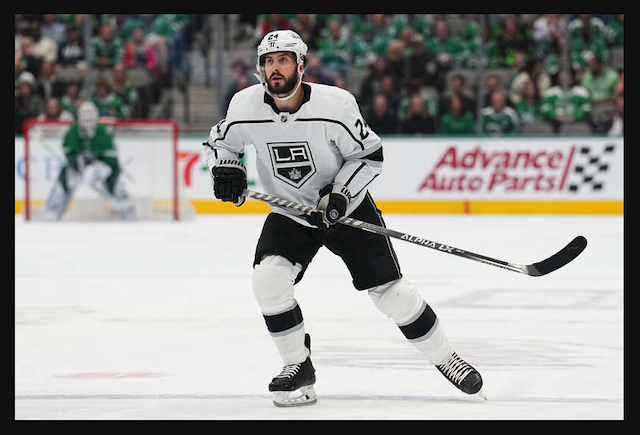 LA Kings vs. Columbus Blue Jackets
Nationwide Arena | Columbus, OH
Previous Meetings
last meeting was on 1/6/2020, a 4-2 loss for the Kings

TV:

**BSW**



Radio: LA Kings iHeartRadio app
Please remember,
DO NOT
post links to Live Game Streams in the GDT or anywhere else on LGK
Check out articles on LA Kings Insider Here
Trent Yawney 3/2/22 Post Game Quotes & Kaliyev video link
Kaliyev's Post Game Video Interview
https://twitter.com/i/status/1499240763816820741
Trent Yawney
On how he felt the Kings responded to some of the bad habits he mentioned on Monday
I thought that the first period we were pretty solid. I think we lost a 60-minute game in 20 minutes, that was in the second period and it was mostly self-inflicted. We turned the puck over, we took penalties, and they made us pay. I think the special teams ended up being a wash, but that period led to some frustration and like I said, it was self-inflicted on our part. We didn't value the end boards and it triggered their transition game and penalties got us into trouble. That one at the end, we won the faceoff, but we got outbattled in the corner.
On if there was one moment in the second period that swung the momentum
I think you get out of the second period tied, as opposed to giving up the goal late……you give up one early, that happens sometimes, they scored a minute into the second and then with 30 seconds left in the second. We've got to get out of that tied to have a chance to reset and come out for the third in a tie game, as opposed to down one.
On Kaliyev's game tonight and the evolution of his overall game
I've seen lots of progression in Arty's game. He's going to have nights where it's not going his way, he's a young man, he's finding his way in the league. I think those two shots were a pretty good illustration of what his gifts are, and then he had the third one there at the end and their goalie made a really good save. That's what Arty does. Trying to get his game so that it is a 200-foot game, so there are other elements he needs to bring and he's worked on it, he's getting better with it. When he does get those opportunities to shoot, like he did tonight, it shows what a gift he has.
On how he felt the Kings responded to some of the bad habits he mentioned on Monday
I think in the third period, they checked pretty well, but it was the second period that a lot of their momentum came off of the power play and turnovers. That allows their D to get involved and we spent a lot more time in our zone. When that happens, shift length gets longer, with the penalties we didn't get enough guys in the game who are sitting, so you're losing momentum all the time. Like I said, if we could have gotten out of that period tied, it would be a 20-minute game and anything can happen. It wasn't horrible, it was that one period wasn't up to our standards.

​

Subject To Change
FORWARDS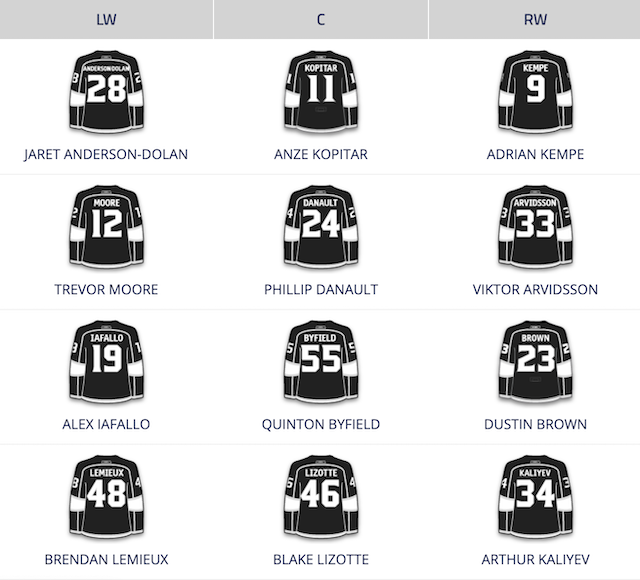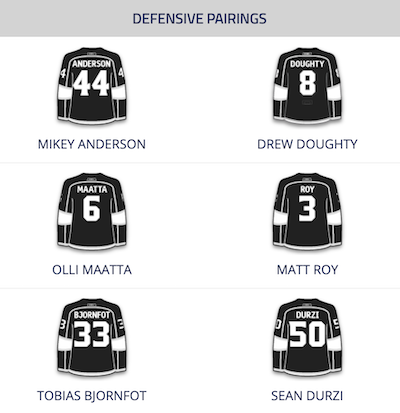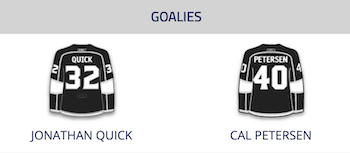 Kings Injuries
Alexander Edler (LTIR)
Sean Walker (LTIR)
__________________________________________________
__________________________________________________
Blue Jackets Probable Lineup
courtesy of dailyfaceoff.com
FORWARDS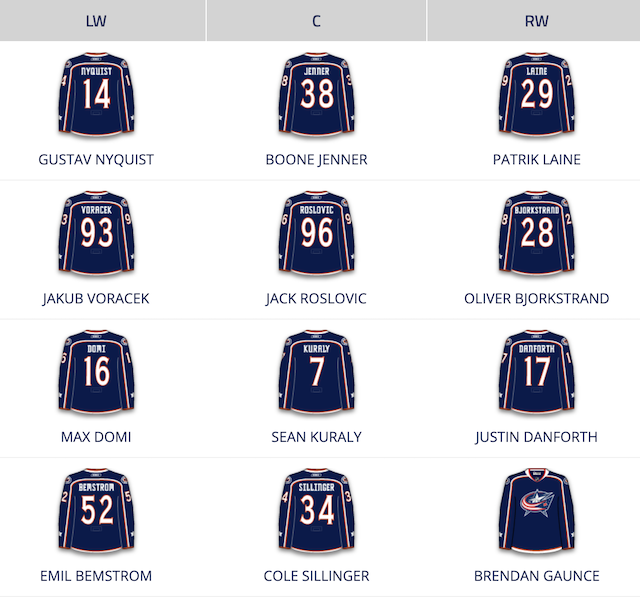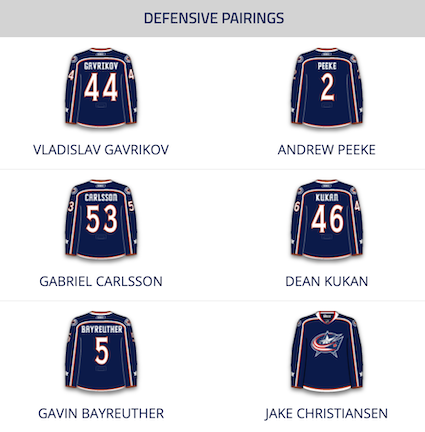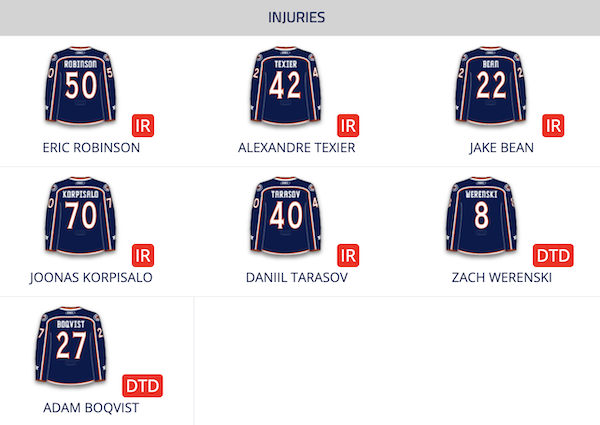 Former Kings Draft Pick
J-F Berube
________________________________________________
_________________________________________________
GOALIE STATS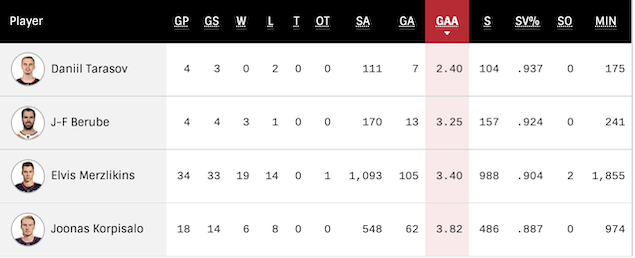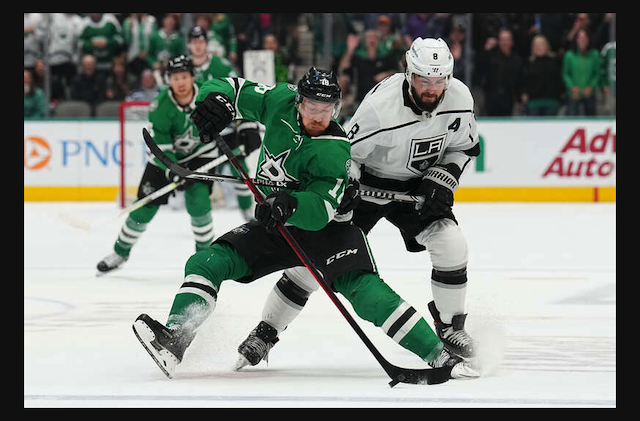 PLAYER STATS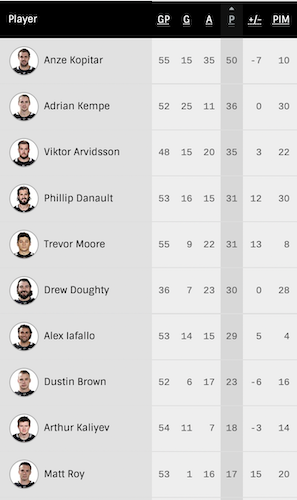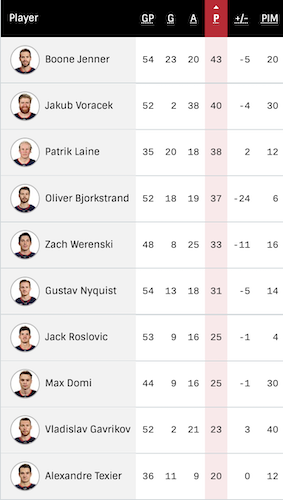 PACIFIC DIVISION STANDINGS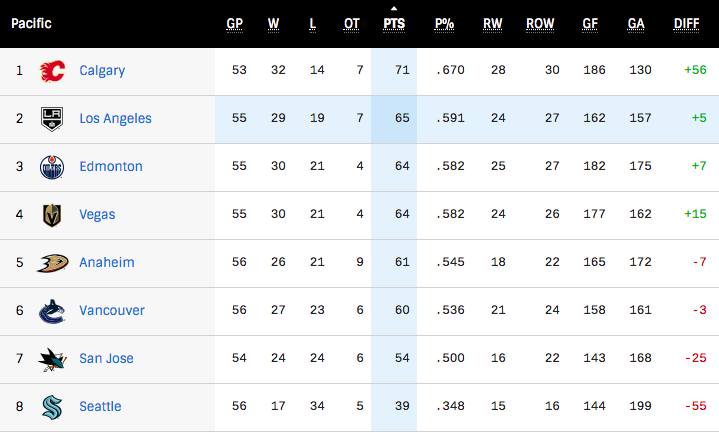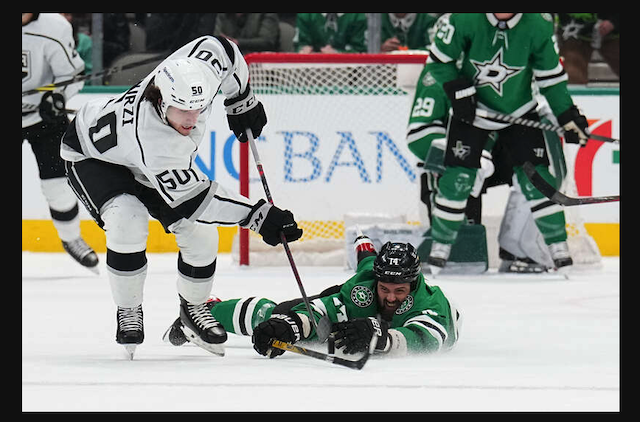 Tonight's Poll Question:
Doing a 2-Parter tonight. Sunday/Monday will be a 2-Game question so be sure to guess - it's a 10am game on Sunday. I'll try to get the GDT up on Saturday night at a reasonable hour.
Part 1 -The Kings are 1st in the league in Shots Against, and the BJs are last. How many TOTAL SHOTS will there be in tonight's game?

One Guess Only for Part 1

+/- 3 = 1 point, +/- 1 = 2 points, dead on = 3 points

Part 2 - The Blue Jackets are also 31st in Goals Against per Game. What will be the GOAL DIFFERENTIAL for tonight's game?

You can take 2 guesses for Part 2. Only exactly correct guesses will get a point.

Take your best guesses in your post below.
The only prize is the glory of seeing your name in the next GDT if you get it right.
Previous Game's Winners
Congratulations to the following posters who correctly guessed the first goal for the Kings would be scored by Danault. And to ME for being the only person to guess Glendening for the Stars. (he ALWAYS scores against us!) Nobody guessed both:
Danault:
Angeleyes
hornman
jammer06
DRGinLBC
DRice
JayWells24
srm1105
John a90
Helvetica
kingrussell
SirJW
Clif
Reg or Rog?
Busted Chops
Liz4LA
JETS GARAGE
notbob
Shackleford
Bill Hicks
sonnyboy11
Glendening:
Nyssa42
Poll Win Totals
King Of The Mountain
with

41

points:
srm1105
40 Points
Reg or Rog?
35 Points
Rusty
VegasHockey
34 Points
John a90
LeftyKing
pray4mojo
Sonnyboy11
33 Points
notbob
32 Points
AngelEyes
Chateau Bow Wow
Helvetica
31 Points
Liz4LA
30 Points
DRice
hornman
Kurisu
29 Points
Dr. Tran
hokiecat
28 Points
27 Points
Bill Hicks
jammer06
kingrussell
26 Points
Busted Chops
25 Points
KHenry14
24 Points
JayWells24
Nyssa42
23 Points
Byron
STONE
22 Points
21 Points
CIrvine
dannybuoy1
Shackleford
20 Points
empire
SirJW
19 Points
Sevenhole
18 Points
TooCool
17 Points
16 Points
Rogie-Vachon
15 Points
Clif
forum gold
14 Points
cokingsfan
13 Points
Dirtweazle
PuckMaster
randdog
12 Points
DRGinLBC
JETS GARAGE
11 Points
Greg33
kopinator
10 Points
beady eye
beedee
9 Points
8 Points
7 Points
MaxwellSmart
6 Points
5 Points
Joe Laviguer
waynet
4 Points
3 Points
kingsmen93
2 Points
Ice24
rinkrat
1 Point
lurker
MBreeden
RoS
Salami
Stormy2213
***Bet your karma in geogirl's KARMA BETTING THREAD HERE***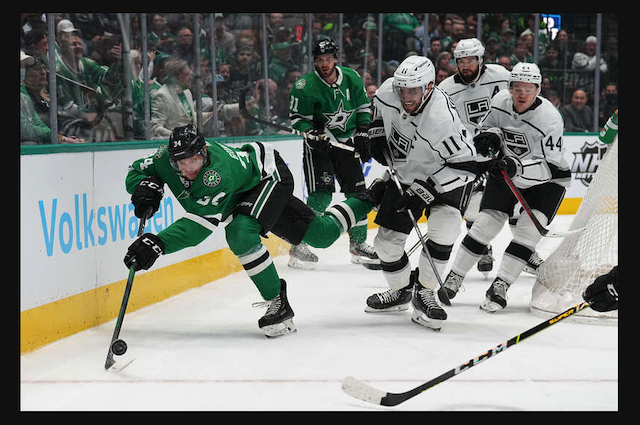 ________________________________________________
Photos courtesy of NHL.com/Getty Images​
Last edited: