jammer's overlord
Staff member
TEAM LGK
Joined

May 10, 2012
Messages

12,842
LGKash:

$550.00

Official Game Day Thread
Game #6/82 -- 10/25/21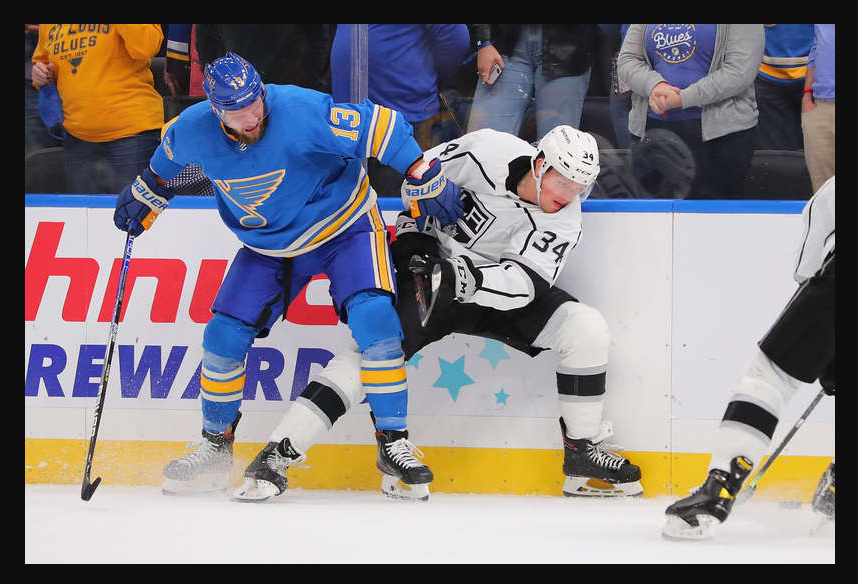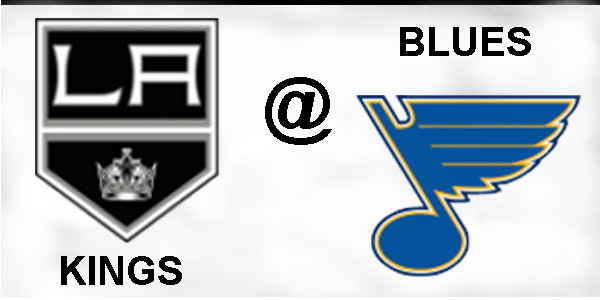 Team Stats will return next game
Los Angeles Kings @ St. Louis Blues
Enterprise Center | St. Louis, MO
Current Records:
Kings 1-3-1
Blues 4-0-0
**GAME TIME - 5:00 PM PST*
​

TV:

**Bally Sports West**



Radio: LA Kings iHeartRadio app
Please remember,
DO NOT
post links to Live Game Streams in the GDT or anywhere else on LGK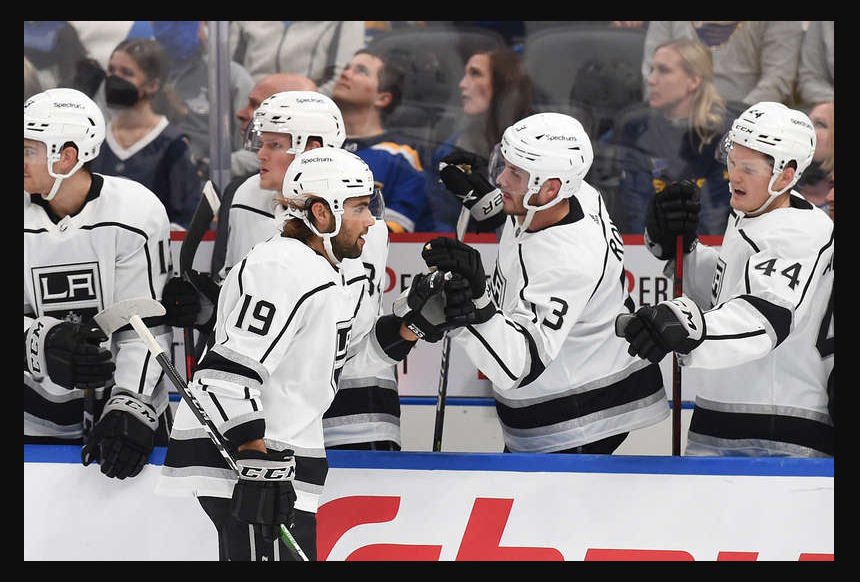 Check out articles on LA Kings Insider Here
Alex Iafallo & Todd McLellan 10/23/21 Post Game Quotes
​
Alex Iafallo
On if tonight?s game was about more than just the team?s play on special teams
It was kind of everything, it?s definitely not a game that we want to play, we?re embarrassed right now. Obviously each period, we?ve got to come together, whether it?s the power play, penalty kill, everything hurts tonight. We?ve got to bounce back and come together.
On the keys to an improved result in the rematch on Monday
Take a good look at ourselves tonight, take a look in the mirror, and remember our mistakes. At the same time, we?ve got to come together, talk more, take care of our chances, eliminate their chances.
On if there?s anything from playing last night that makes the team more prone to taking penalties, harder to take penalties
That shouldn?t be a factor. Some people might think it does, but you have to go out and do your job, take care of the penalty kill, the power play, everything. We?ve got to snap back from this and learn from what we did.
On what happened after a strong start to the game
I guess we just let up. We talked about having a good start and jumping on them, but we have to stay on them, in the offensive zone, keep going forward. We need all three periods next game and we need to be ready to go.

Todd McLellan
On if he agrees with Iafallo that tonight was about more than special teams
Yeah, for sure. If the rest of your game isn?t any good then the special teams aren?t going to be, but I think that set us up for the whole night. When you?re minus five in special teams situations, it?s not going anywhere for you. That?s the worst I?ve seen us penalty kill, maybe in the NHL, since I?ve been here, so that was very disappointing and our power play was just as bad. Obviously your 5-on-5 game isn?t going to be very good when that?s as bad as it is.
On what needs to change with the penalty kill
Faceoffs, retrievals, battles, blocked shots, clears, seams, goaltending. All six or seven of those things, so we?ve got a lot of work to do.
On what the team can change between now and Monday?s rematch
We?ll rest, we?ll look at the video and we?ll figure things out.​


Subject To Change
FORWARDS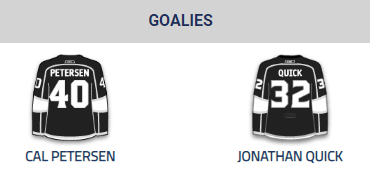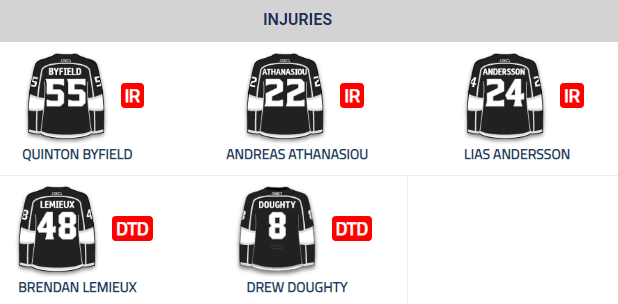 __________________________________________________
__________________________________________________
Blues Probable Lineup
courtesy of dailyfaceoff.com
FORWARDS
Former Kings
Kyle Clifford

Brayden Schenn

_________________________________________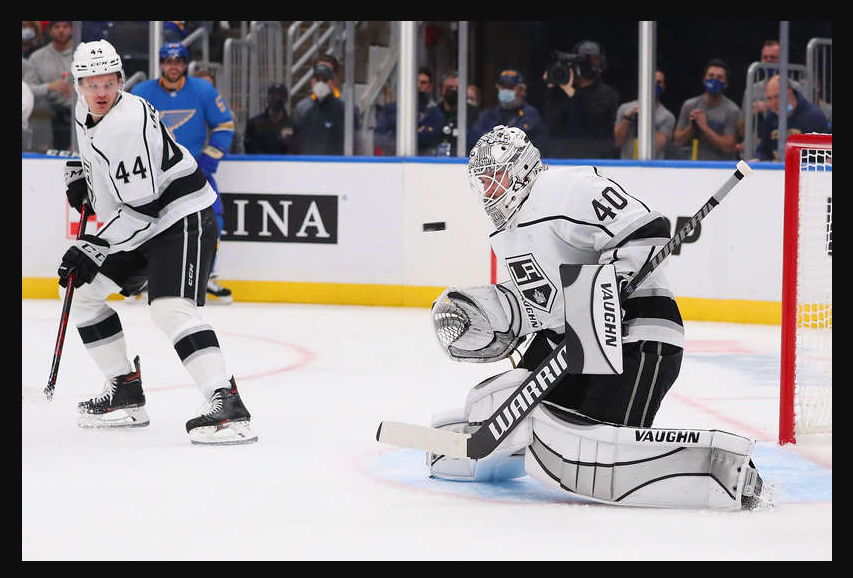 GOALIE STATS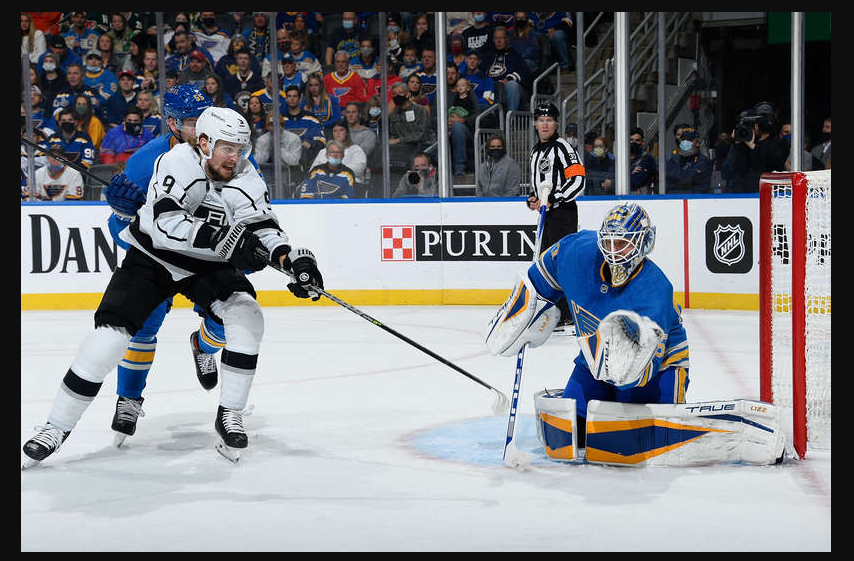 PLAYER STATS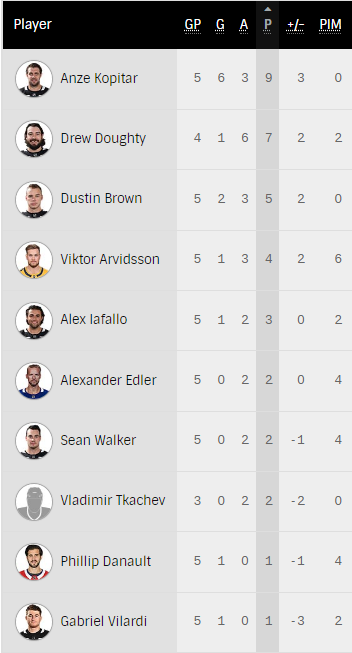 PACIFIC DIVISION STANDINGS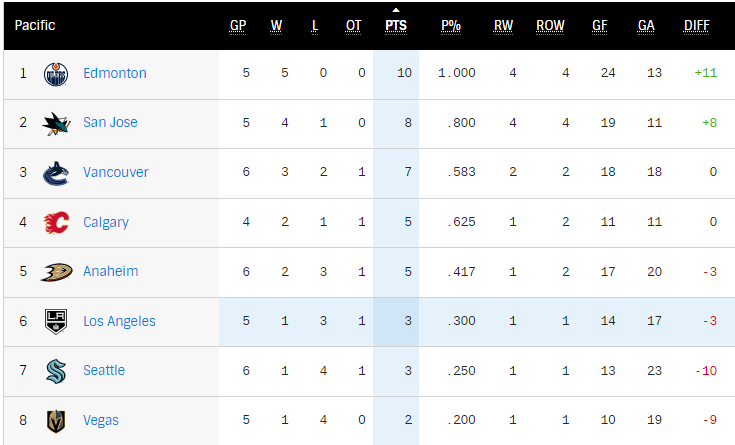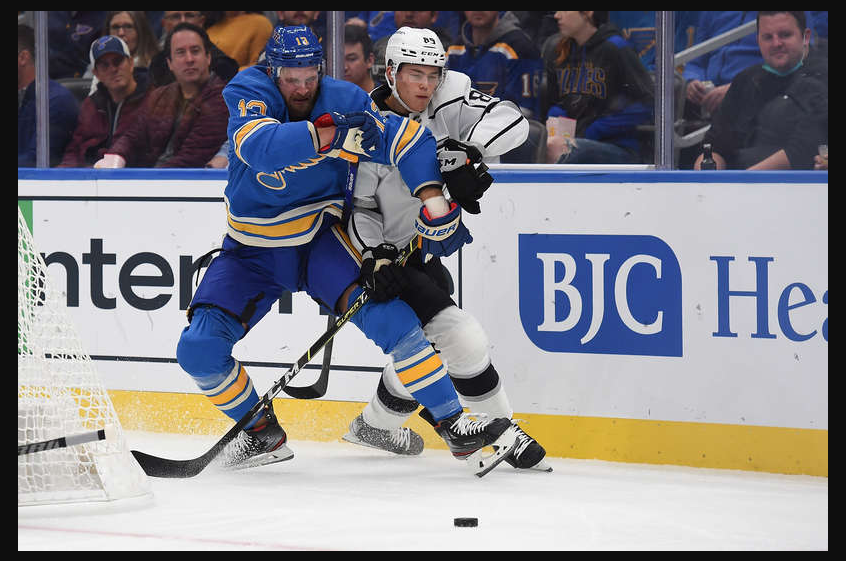 Tonight?s Poll Question:
Fun Fact: The Blues have never gone 5-0 to start a season.
Which Blues player is going to score the FIRST BLUES GOAL tonight?
You can take 3 guesses, and one can be ?The Blues won?t score any goals tonight?

Bonus Point Question: How many TOTAL GOALS will be scored by both teams in tonight?s game?
ONE GUESS ONLY
Take your best guesses in your post below. The only prize is the glory of seeing your name in the next GDT if you get it right.
Previous Game?s Winners
Congratulations to the following posters who were much better guessers than I and predicted the Kings manage 35 SOG or close to it:
Special congrats to Liz4LA who got 3 total points for correct guesses on both teams and moves up to Co-King of the Mountain!
3 points Kings 35 shots
Dr. Tran
srm1105
hornman
2 points Kings 34,36 shots
Kurisu
Ice24
Rusty
Shackelford
STONE
Reg or Rog
2 points Blues 39,41 shots
Liz4LA
1 point Kings 33,37
JayWells24
LeftyKing
Busted Chops
pray4mojo
Chateau Bow Wow
Greg33
MaxwellSmart
Liz4LA
Poll Win Totals
***UPDATED***
Kings Of The Mountain
with

5

points:
Dr. Tran
Hornman
Liz4LA
srm1105
STONE
4 Points
LeftyKing
Rusty
3 Points
Greg33
Kurisu
pray4mojo
Reg or Rog?
SirJW
Stone
VegasHockey
2 Points
beady eye
Busted Chops
Byron
Chateau Bow Wow
cokingsfan
dannybuoy1
Helvetica
Ice24
JayWells24
KHenry14
MaxwellSmart
Shackelford
1 Point
CIrvine
Dirtweazle
DRice
hokiecat
jammer06
JETS GARAGE
John a90
kingrussell
lurker
MBreeden
notbob
Nyssa42
PuckMaster
RoS
salami
Sonnyboy11
Stormy2213
TooCool
waynet
***Bet your karma in geogirl?s KARMA BETTING THREAD HERE***
________________________________________________
Photos courtesy of nhl.com.​