jammer's overlord
Staff member
TEAM LGK
Joined

May 10, 2012
Messages

12,815
LGKash:

$450.00

Official Game Day Thread
Game #8/82 -- 10/30/21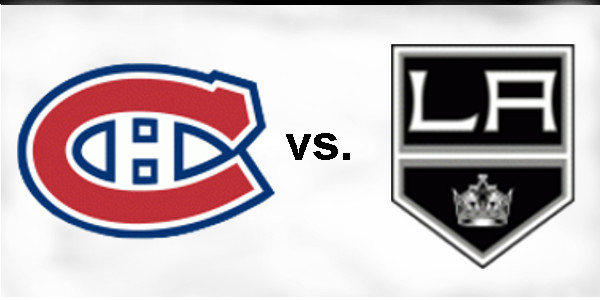 Montreal Canadiens vs. Los Angeles Kings
at
Center | Los Angeles, CA
Dia de Los Muertos presented by Delta
Today's Giveaway: Tote Bag
Current Records:
Kings 1-5-1
Canadiens 2-6-0
Both teams LAST in their divisions
**GAME TIME - 1:00 PM PST*
​

TV:

**Bally Sports West**



Radio: LA Kings iHeartRadio app
Please remember,
DO NOT
post links to Live Game Streams in the GDT or anywhere else on LGK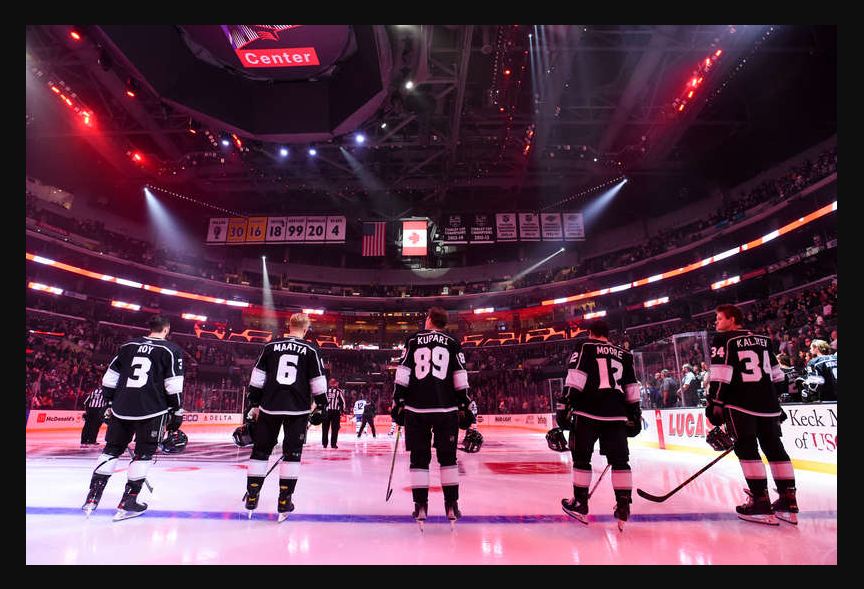 Check out articles on LA Kings Insider Here
Rasmus Kupari & Todd McLellan 10/28/21 Post Game Quotes
​
Rasmus Kupari
On getting his first goal of the season tonight
Obviously happy to score a goal, get on the scoresheet, but it's frustrating to lose like that.
On his confidence as a player growing here in his second season
As the season goes on, I've started to feel more and more comfortable, maybe talk a little bit more, want more of the puck on the ice and use my biggest strengths on the puck when I play it, use my speed.
On feeling more offensively comfortable as a second-year NHL player, versus being sound defensively last season
Yeah, I would say so. I just wanted to be good in the d-zone last year, stay structured with the system we were playing. Now, in my second year playing games with the Kings, I'm more comfortable with the system and I can be more open-minded and try to use my strengths a little bit more.
On the move he scored his goal on
I actually tried that move in morning skate today, it was on my mind. I had good speed, I've seen Barkov do that move a few times and it worked this time……I tried to fake a little bit and chip it back over the elbow. I actually did the same move last year with the Reign. It was just on my mind and I wanted to try that.
On playing more physical hockey here this season
I think, when I try to be physical, I get a few hits, I feel like I'm on the game when I try to play physical a little bit. If not, I could be a little bit more out of my zone, my comfort zone, so I think that's a good addition to my game, to try and be physical.

Todd McLellan
On if he feels the team's record is deceptive, considering four, one-goal losses
No, we're finding ways to lose games right now, which is a coach's clich?, but it's a fact. We're finding ways to give them back late in the game. Taking a penalty, whether it's on the penalty kill, power play maybe not clicking, but we're a goal short every night and we're finding a way to be a goal short. We need to polish things up, so it's not deceptive.
On if he feels this group needs to learn how to win these one-goal games
I'm not buying that clich? here. We have enough experience in that locker room, they've won big, big games, it should have rubbed off on a number of people by now. There have been some nights throughout this streak where we didn't know how to win, or the game management situations came into play, but I don't think tonight was that night.
On the play of his six defensemen tonight
They gave us what they had, they defended fairly well, there's just a few moments in the game where it gets away on you. The penalty kill goal, we just spent the whole practice walking through different situations and scenarios and how we need to be positioned, and we didn't execute. Even the rush goal at the end was poor execution, and we've worked a lot on that lately. To your point, that's not deceptive, that's real, and we need to fix things.
On net-front play and if he's looking for improvements there
Yeah, we would like to see it improve, of course. The first goal, on the wrap, the problem probably happened a lot earlier than that, it was up ice when we gave up basically a 4-on-2, and on the wrap we got beat to the post, so improve the net play there. Net play on the penalty kill, of course, and the last one was a bit of a sort-out situation. It got touched near the net, but the problem was much earlier than that. Minnesota game, St. Louis games, in and around the net was a concern, but that's some inexperience on the blueline as well. We'll get better there.
On the power play tonight
The power play was non-existent tonight. It was stubborn at the line and when you're stubborn at the line against a team that stacks it, you get exactly what you got tonight. Let's get over being stubborn, sometimes you have to give the puck up and go work for it and we didn't want to do that tonight. I don't think we had a shot on goal on the power play and we took a penalty, so that's a pretty negative night for that group.


​

Subject To Change
FORWARDS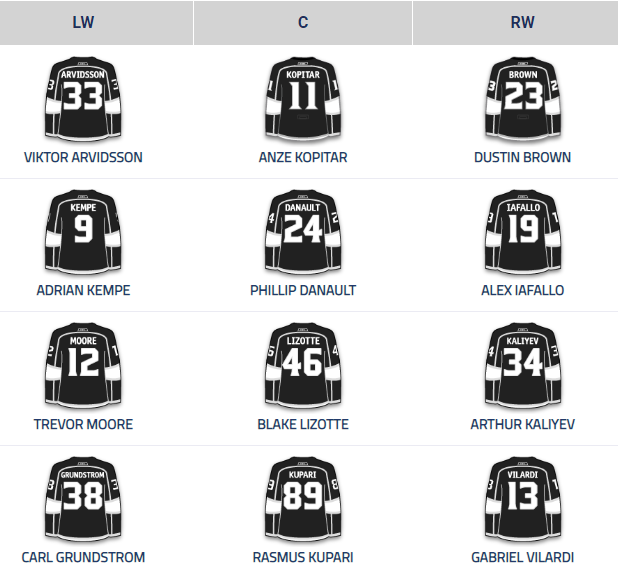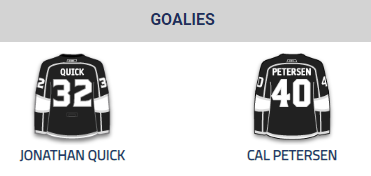 Kings Injuries
Andreas Athanasiou
Quinton Byfield
Drew Doughty
Sean Walker
Andersson & Lemieux are off the IR
__________________________________________________
__________________________________________________
Canadiens Probable Lineup
courtesy of dailyfaceoff.com
FORWARDS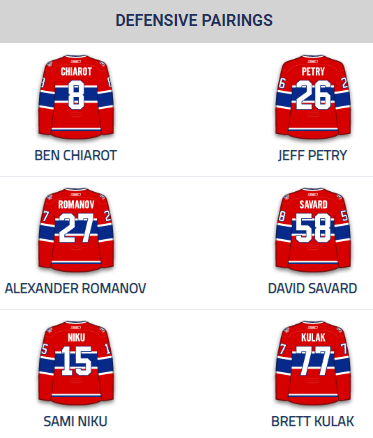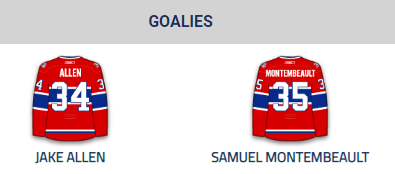 Former King
Tyler Toffoli

_________________________________________

GOALIE STATS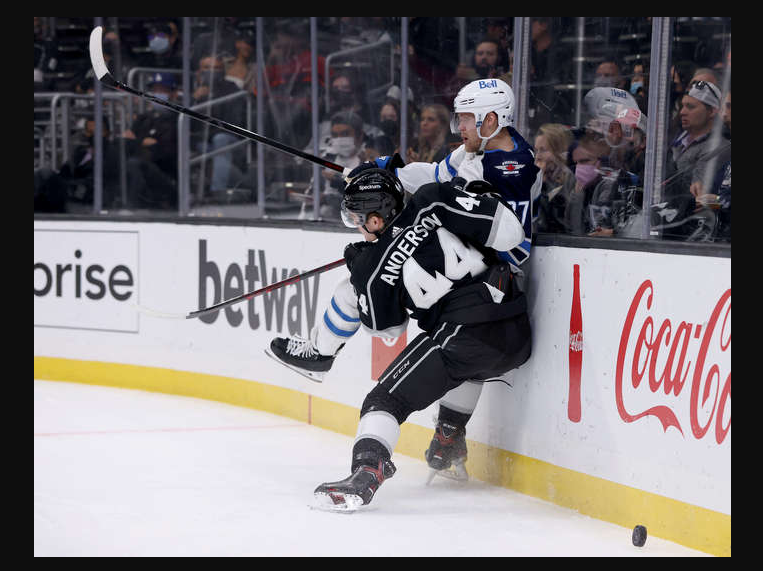 PLAYER STATS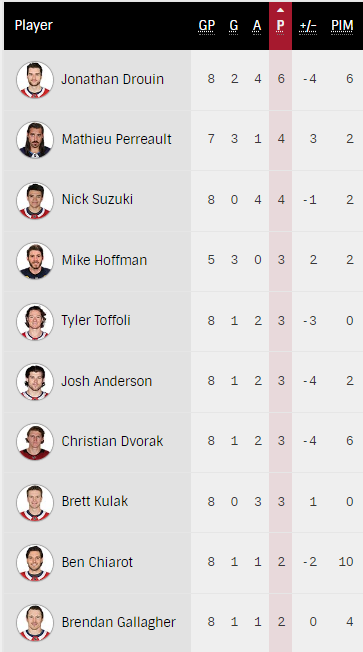 PACIFIC DIVISION STANDINGS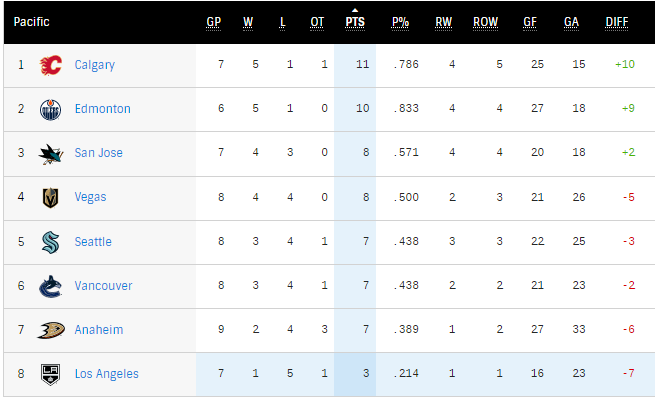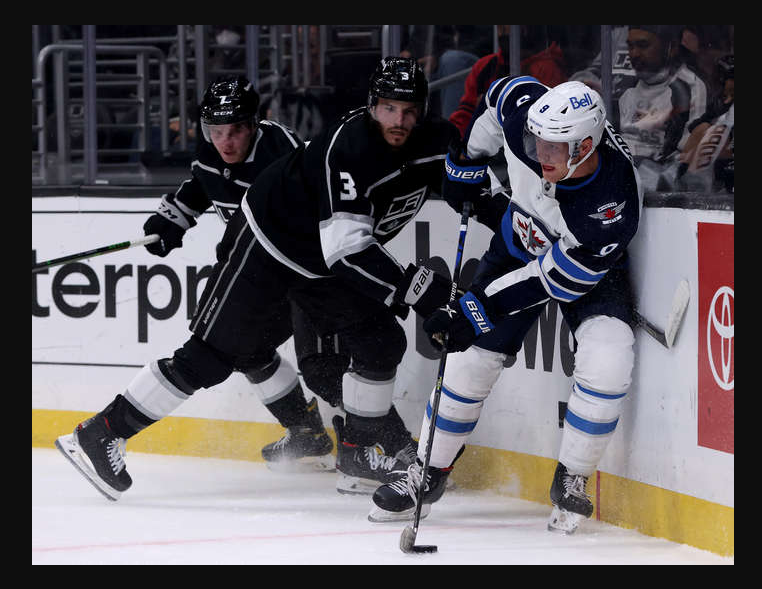 Tonight's Poll Question:
No new questions - carry over from last game.
Take your best guesses in your post below. The only prize is the glory of seeing your name in the next GDT if you get it right.
Previous Game's Winners
Congratulations to the following posters who correctly guessed that Tarasenko would score the first goal for the Blues. Nobody guessed only 3 goals for the bonus point.
Kurisu
Reg or Rog?
hornman
Rusty
randdog
Rogie-Vachon
Byron
KHenry14
TooCool
beedee
jammer06
pray4mojo
srm1105
John a90
AngelEyes
MaxwellSmart
beady eye
DRGinLBC
Dr. Tran
Chateau Bow Wow
Sonnyboy11
JETS GARAGE
Busted Chops
Poll Win Totals
Kings Of The Mountain
with

6

points:
Dr. Tran
Hornman
srm1105
5 Points
Liz4LA
Rusty
STONE
4 Points
Kurisu
LeftyKing
pray4mojo
Reg or Rog?
3 Points
beady eye
Busted Chops
Byron
Chateau Bow Wow
Greg33
KHenry14
MaxwellSmart
SirJW
Stone
VegasHockey
2 Points
cokingsfan
dannybuoy1
Helvetica
Ice24
jammer06
JayWells24
JETS GARAGE
John a90
Shackelford
Sonnyboy11
TooCool
1 Point
AngelEyes
beedee
CIrvine
Dirtweazle
DRGinLBC
DRice
hokiecat
kingrussell
lurker
MBreeden
notbob
Nyssa42
PuckMaster
Randdog
Rogie-Vachon
RoS
salami
Stormy2213
waynet
***Bet your karma in geogirl's KARMA BETTING THREAD HERE***

________________________________________________
Photos courtesy of Rinkrat & nhl.com/getty images​
Last edited: