jammer's overlord
Staff member
TEAM LGK
Joined

May 10, 2012
Messages

12,830
LGKash:

$550.00

Game Day Thread
Game #34/82 -- 1/6/22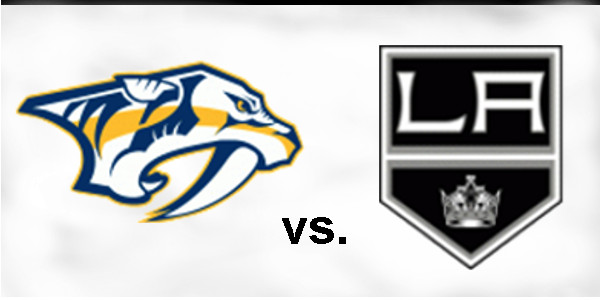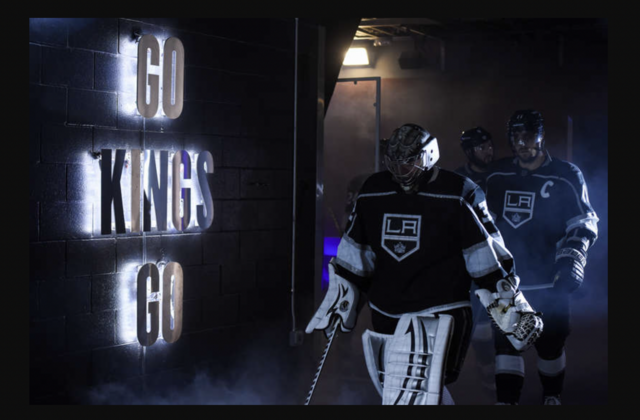 Nashville Predators vs. Los Angeles Kings
at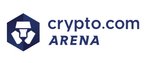 | Los Angeles, CA
Previous Meeting:
10/19/21 -- Kings 1,
Predators 2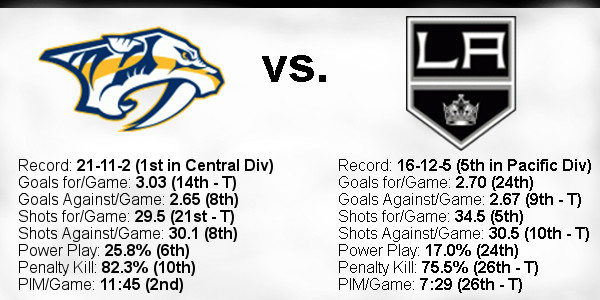 TV:

**KCOP Ch13**



Radio: LA Kings iHeartRadio app
Please remember,
DO NOT
post links to Live Game Streams in the GDT or anywhere else on LGK
Check out articles on LA Kings Insider Here
Trevor Moore & Todd MacLellan 1/1/22 Post Game Quotes
​
Trevor Moore
On what was working so well for the Kings tonight
I think it was kind of just rolling over what we've been doing, working on in practice. After the Vegas game, we worked on a little bit of competitiveness and being harder on guys, and I think you saw that in the d-zone, and in the offensive zone too, winning pucks back and just rolling around.
On if he is relishing in the opportunity to play consistent top-six minutes of late
Yeah, for sure. I'm grateful to play anywhere, and especially grateful to play with Arvy and Phil tonight. Really good players, obviously, they see the ice so well, they think the game well. Arvy always wants the puck and he lets you know, which is great because I want him to have it. It was great.
On the 2-on-1 goal tonight
I kind of just saw the puck come around there, Arvy got to it first, his D pinched and I just saw a little room there. Phil did the hard part, which was beating his guy up the ice. That was great.
On Danault's ability to win small battles to help his linemates
It's huge. Getting off the wall isn't easy in this league, and getting off the wall in those tight spaces is really hard. When you can do that, with a guy like Phil, it opens up the ice so much.

Todd McLellan
On the significance of winning his 500th NHL game tonight
I think I've earned my gray hair *laughs*. No, it's a good night for me as an individual, but more importantly for the team. Wins are important and as people hit milestones, you talk about those milestones for individuals, but it's always about the team. The guys played hard tonight, we weren't real clean, some bad habits kind of snuck into our game a bit, but we'll have some time to fix it now.
On the Danault line getting rewarded for their hard work tonight
Yeah and a lot of it came because they did things well defensively. They checked well, they were patient, blocked shots as we saw with Mooresy at the end and they took advantage of their opportunities. They were obviously ready to play, first shift to get in on the forecheck and get involved right away. A real good night for them. It's nice to see Danault and Arvy, we expect that from them, but it's nice to see Mooresy get rewarded, because he's been snakebit a little bit, throughout the season, and for him to get on the board personally was good to see.
On if he feels he's getting across the board efforts and contributions throughout the forwards
Yes – We've played three games since the break, obviously the one was not very good, but it was against a real good team that played well. I thought we played much better against Vancouver than we did tonight, but we still found a way to win, which is important. When we can spread it out all over and use four lines, for the offensive part of it at least, that's a good thing. Tonight everybody found a way to chip in at some point.
On four days between games, and if he'd prefer to play sooner to roll momentum
Actually, you know what, for me it's the other way. We'll take tomorrow and rest and then we're going to have a good review. We've got to review some of the midseason stuff, like a complete system review, where we talk about why we do things, how we do them, just get some of the finer details back into our game. Whether it's penalty kill, power play, we've been getting beat on some of the backchecks where we're actually working too hard, their third goal tonight I thought we over-backchecked on it, we didn't get the sort out we needed. The practices will be valuable for us. I understand your question about momentum about keeping it going, but we can use the work.
On the 5-on-3 goal and getting a two-fold benefit from it
Really important. It was exactly that. You don't get it and now you're tight, you think of a missed opportunity. You go back to the Vancouver game, where we didn't capitalize on some of our chances, it was a big goal. The way it ended, we didn't know if we were still on the power play or not. Big goal.

​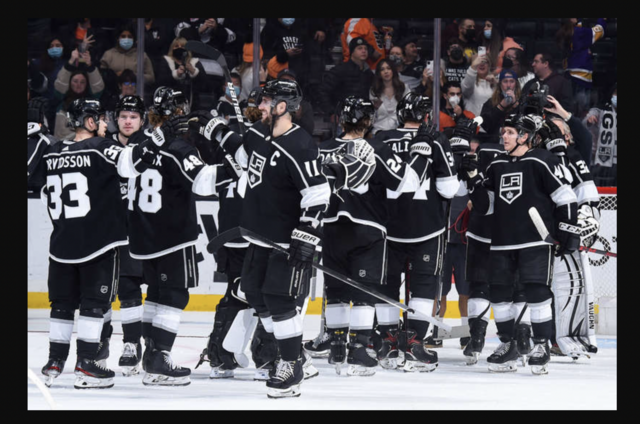 Subject To Change
FORWARDS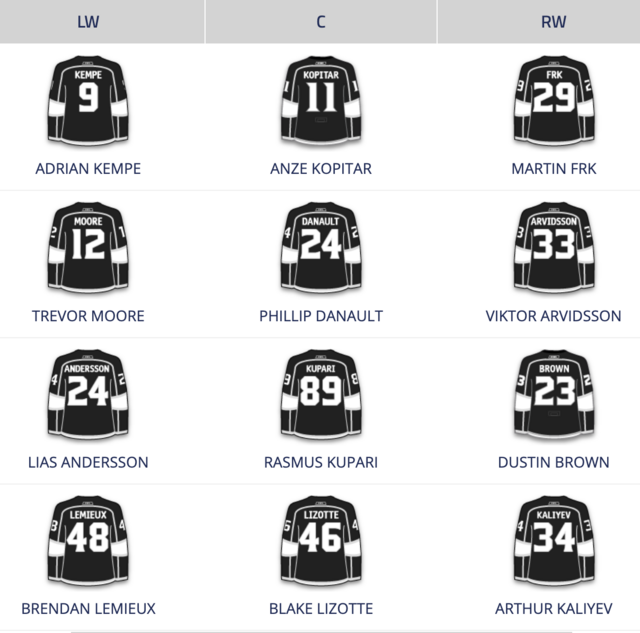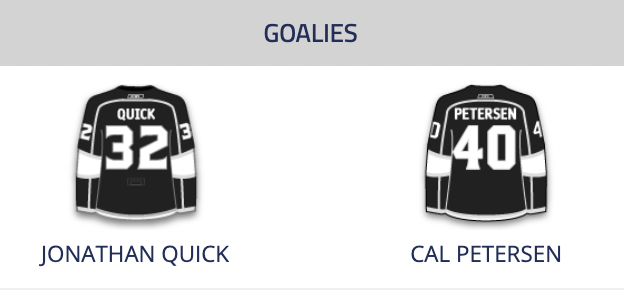 Kings Injuries
Andreas Athanasiou (IR)
Alexander Edler (LTIR)
Carl Grundstrom (CP)
Alex Iafallo (CP)
Alex Turcotte (CP)
Sean Walker (LTIR)
Christian Wolanin (CP)
__________________________________________________
__________________________________________________
Predators Probable Lineup
courtesy of dailyfaceoff.com
FORWARDS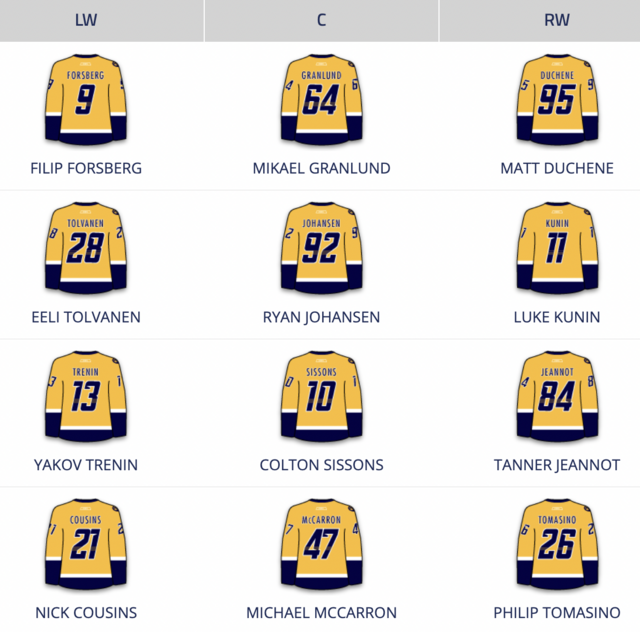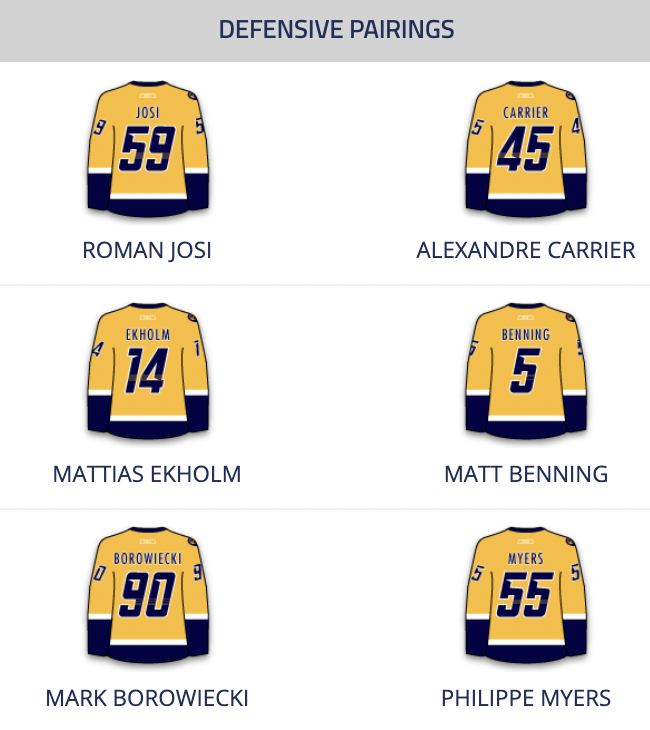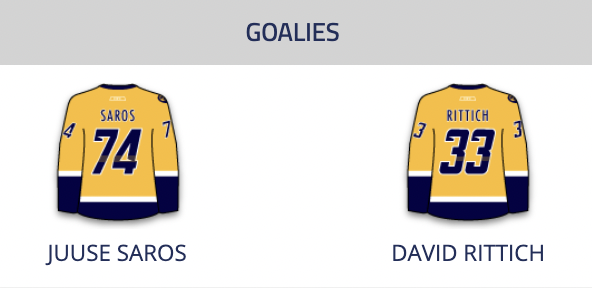 NO Former Kings
________________________________________________
_________________________________________________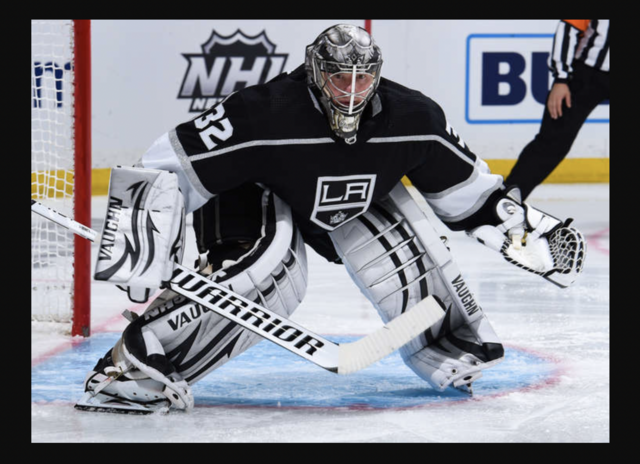 GOALIE STATS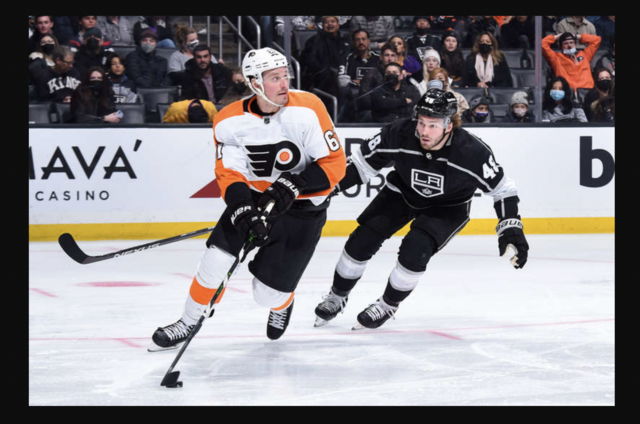 PLAYER STATS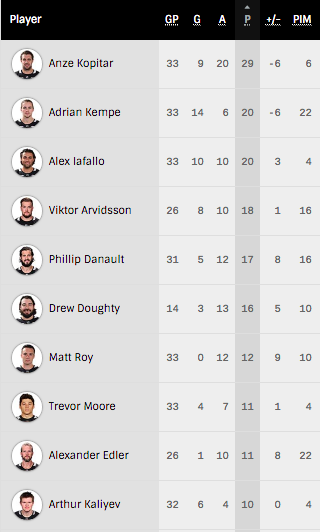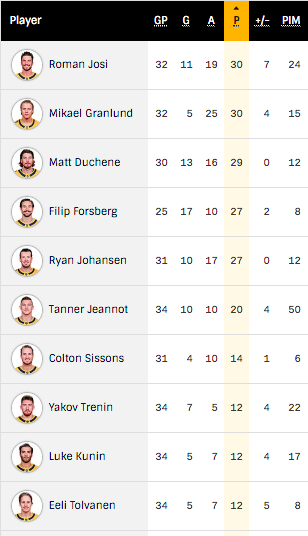 PACIFIC DIVISION STANDINGS
Tonight's Poll Question:
Part 1 - In which period will the Game Winning Goal be scored (1,2,3,OT,SO)?
only ONE guess for this part!

Part 2 - Which player is going to score the GWG?
You can take 6 total guesses for PART 2 - split them however you'd like

1 point per question (2 points max)
Previous Game's Winners
Congratulations to the following posters who correctly guessed the First Goals of 2022 would be scored by Arvidsson and/or Farabee:
Both (2 points)
DRice
Dirtweazle
Helvetica
Reg or Rog?
LeftyKing
VegasHockey
STONE
Arvidsson (1 point)
Dr. Tran
Byron
Farabee (1 point)
Kurisu
Rusty
Clif
empire
Busted Chops
srm1105
JayWells24
forum gold
SirJW
sonnyboy11
kingrussell
John a90
Rogie-Vachon
AngelEyes
Bill Hicks
notbob
cokingsfan
Liz4LA
Poll Win Totals
King Of The Mountain
with

28

points:
pray4mojo
srm1105
27 Points
26 Points
Liz4LA
25 Points
LeftyKing
24 Points
Reg or Rog?
Rusty
VegasHockey
23 Points
hornman
John a90
notbob
22 Points
Byron
Chateau Bow Wow
Dr. Tran
Kurisu
21 Points
AngelEyes
Helvetica
Sonnyboy11
20 Points
19 Points
jammer06
kingrussell
18 Points
DRice
17 Points
Busted Chops
16 Points
Shackleford
15 Points
CIrvine
empire
hokiecat
KHenry14
14 Points
dannybuoy1
SirJW
STONE
TooCool
13 Points
Bill Hicks
Nyssa42
Sevenhole
12 Points
JayWells24
11 Points
Clif
forum gold
Greg33
kopinator
10 Points
beady eye
cokingsfan
Randdog
9 Points
JETS GARAGE
Rogie-Vachon
8 Points
Dirtweazle
PuckMaster
7 Points
DRGinLBC
MaxwellSmart
6 Points
beedee
5 Points
4 Points
Joe Laviguer
3 Points
Stone
2 Points
Ice24
waynet
1 Point
lurker
MBreeden
rinkrat
RoS
Salami
Stormy2213
***Bet your karma in geogirl's KARMA BETTING THREAD HERE***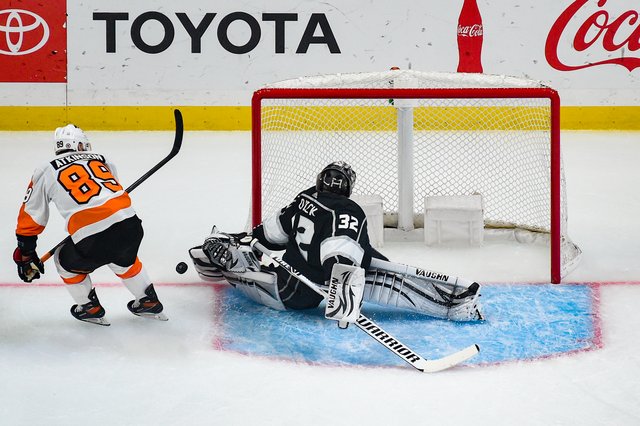 ________________________________________________
Photos courtesy of nhl.com/getty images​
Last edited: