They see me rollin'. They hatin'.
Staff member
Joined

Jul 28, 2004
Messages

129,670
LGKash:

$500.00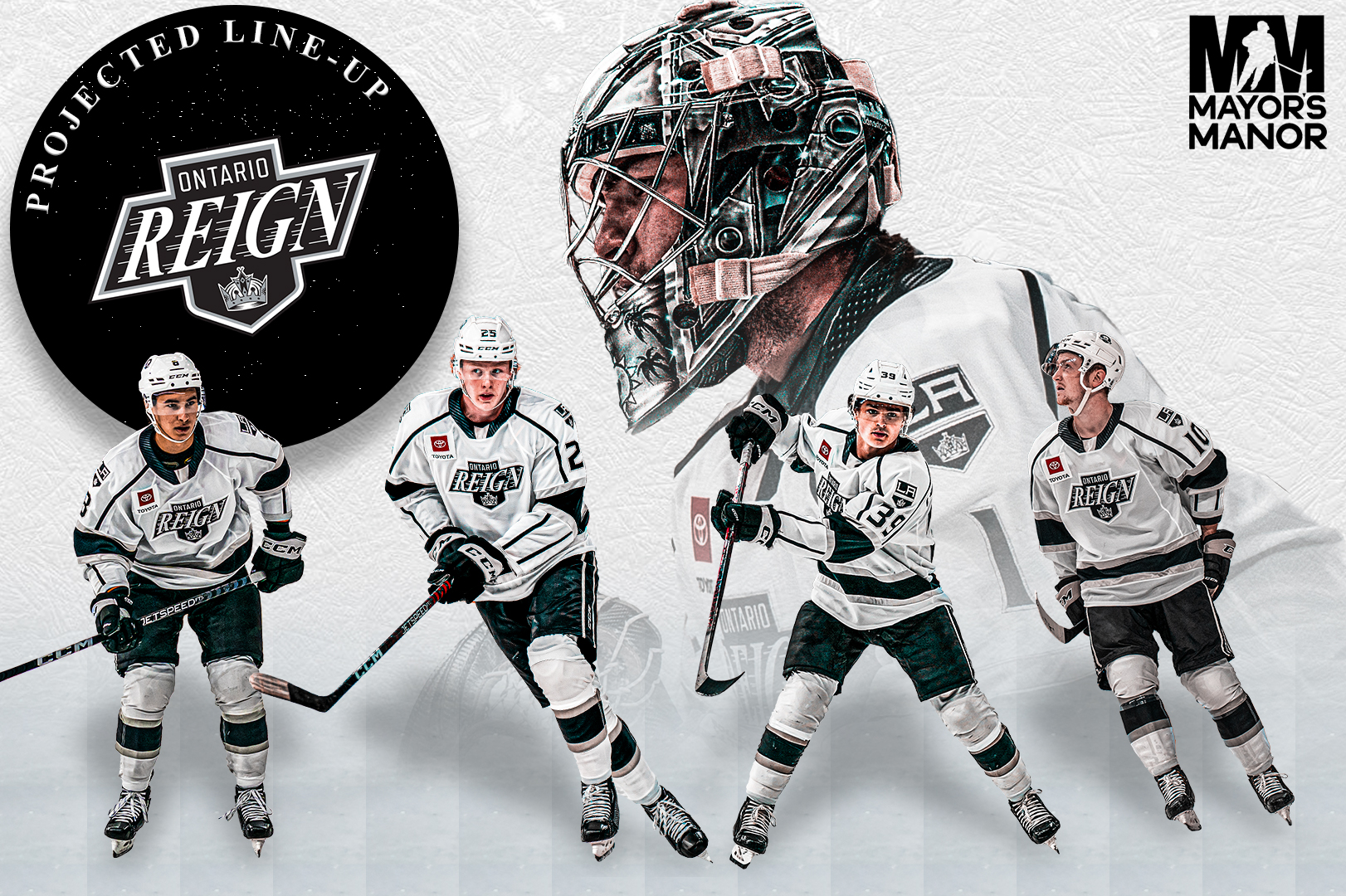 Fresh on the heels of the NHL's 2023-24 season getting underway earlier this week, it's now time for the Ontario Reign to get their all new AHL campaign underway.
After signing a
multi-year extension this summer to remain as the team's bench boss
, coach March Sturm will have a slightly different group of players to work with tonight.
Gone from last year are a bevy of former Kings prospects, including: Sammy Fagemo, Aidan Dudas, and Helge Hrans.
Joining the team this season — at least to start the year — are prospects Francisco Pinelli and Brandt Clarke.
The latter has been well documented since being selected at the 8th overall at the 2021 NHL Draft. Clarke is not expected to play all season with the Reign, yet that's where he'll start off. Last season, he got a taste of NHL life in LA before joining Team Canada for the World Junior Championships. Clarke eventually finished the season in Barrie, where he lit up the OHL for 61 points in 31 games played.
A shoulder injury
postponed Clarke's start to training camp last month
. Otherwise, he was targeted to join the Kings on their trip to Australia.
Pinelli was selected by LA at the same 2021 Draft. In fact, they
traded up to take him 42nd overall
.
The improvement in Pinelli's game from then until now has been beyond noticeable at the various Kings Development and Training Camps. Here's what
Glen Murry had to say about him
a few months ago:
"With Frankie, the level from the last Development Camp to this is – he started here, which is he's 18. Then, he's here [ed. note: holding his hand a little higher]. Now, he's making his way this way [moving his hand a little higher again]. Sometimes it takes a few years for them to understand how hard it is to be a pro. And, the off-season workouts should be harder than when you come in here to play. I think he's really taken that to heart. Not that he didn't do it before, not that he didn't work out before. But now he really gets it that this is big. The off-ice part of it is very big."
In other news, the Kings have made a plethora of roster transactions this week, all salary cap related, so let's play catch up for just a quick minute. Earlier today, Clarke and Alex Turcotte were 'sent down' to AHL Ontario. Again, they have been targeted to play in the Reign season opener for quite some time; their corresponding roster moves were all a means to an end for cap reasons.
Additionally, the Kings recalled Arthur Kaliyev, Jaret Anderson-Dolan, and Jordan Spence today. Same thing, those were not moves that really had anything to do with the Reign — except, had it not been for the extra salary cap flexibility Viktor Arvidsson's injury created, JAD and Spence most likely would have been made available to Sturm tonight.
Andre Lee will eventually join this Reign club. He recently had knee surgery and will likely be sidelined another month or so.
Tyler Madden, a 20-goal scorer last season, has not been confirmed to play tonight, yet we're expecting him back in after sitting out the past few weeks with an injury sustained during a hard tumble into the boards during a preseason game in San Diego.
ONTARIO REIGN PROJECTED LINEUP vs. HENDERSON SILVER KNIGHTS​
Hudon – Tynan – Madden
Maltsev – Turcotte – Chromiak
Pinelli – Thomas – Hodgson
Ward – Helenius – Doty
Other options include: Francis, Johnson, Pavlychev
Moverare – Clarke
Krygier – Santini
Connauton – Hicketts
Other options include: Nousiainen, Wylie
Portillo (starter)
Rittich
Puck drop is scheduled for 7pm PST tonight and the game can be viewed on AHL TV.
RELATED CONTENT:
Follow @mayorNHL
Continue reading...