jammer's overlord
Staff member
TEAM LGK
Joined

May 10, 2012
Messages

12,788
LGKash:

$450.00

Game Day Thread
Game #40/82 -- 1/18/22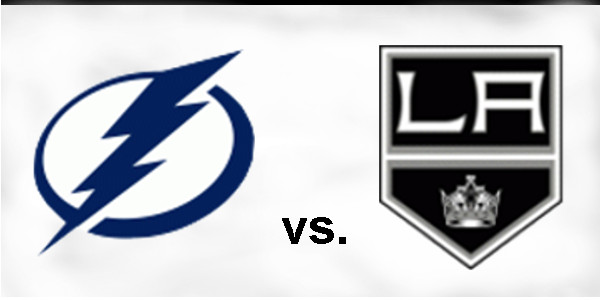 Tampa Bay Lightning vs. Los Angeles Kings
at

| Los Angeles, CA
DODGERS NIGHT
Previous Meeting
12/14/21 -- Kings 2,
Lightning 3
OT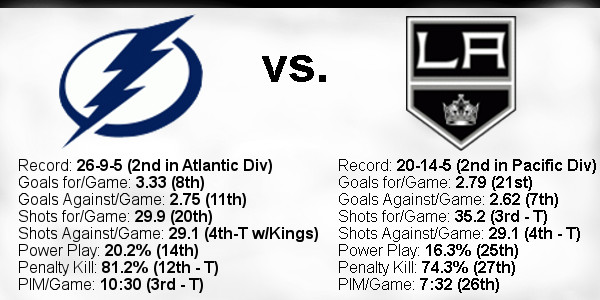 TV:

**BSW**



Radio: LA Kings iHeartRadio app
Please remember,
DO NOT
post links to Live Game Streams in the GDT or anywhere else on LGK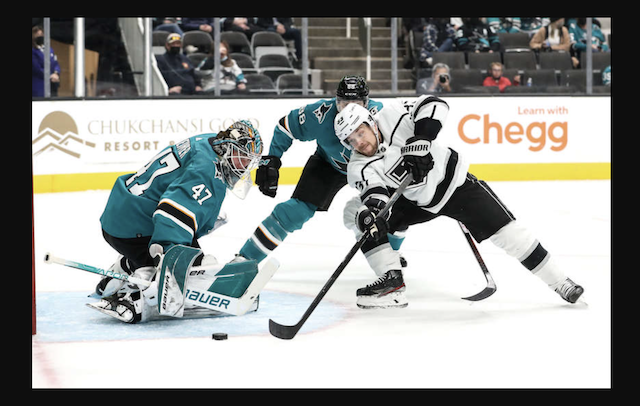 Check out articles on LA Kings Insider Here
Anze Kopitar & Todd MacLellan 1/17/22 Post Game Quotes
​
Anze Kopitar
On the scoreline being slanted one way and the shot counts slanted the other
This one is tough to explain. Obviously it's a score that sticks out like a sore thumb. It's hard to say that we didn't play a very bad game, because we had some chances, we had some o-zone time, but at the end of the day you're playing for the two points and you didn't get them. It's especially more important being a division game, I believe they were right behind us and I don't know if they're still behind us after this one. It's a race for the playoffs and they got the best of us.
On if tonight's game felt "out of the blue" considering the run as of late.
It happened very quickly, in the first period, we saw that. Like I said, we didn't play terribly, but nowhere near good enough. Sometimes, when you don't play terrible and get away with it, maybe a 2-1 game, 3-1 game, it doesn't look as bad as it does at 6-2. There's another game tomorrow that we have to prepare and focus on and go from there.
On if a player scoring five goals made the scoreline any more deflating
That doesn't really matter. Listen, when you're down 4-1 after the first, it doesn't matter who's scoring. With the late goal in the first, we thought we could maybe come out in the second, get some jump, get something going quickly, but it didn't happen.
On the struggles on the penalty kill tonight
The first one, they obviously made a nice play through the seam, and usually when the puck goes through the seam like that, it's a good chance there will be a grade-A scoring chance, very good odds for the puck to go in. The second one, hats off to Timo, he picked the corner, he obviously found the spot.

Todd McLellan
On tonight's game
You could probably summarize this game by looking at the game sheet. One, it would tell you the score, 6-2. You'd look at the shots on goal and go "that shouldn't be like that" but it should be, because one team played on the inside, in and around our paint, and we didn't get inside at the other end. A lot of the other parts of our game weren't bad, so that was enough to lop-side it one way or the other. Once the game deteriorates, you try to stay from bad habits, we've got to play tomorrow and you try and improve individually then as a team. I felt some did that, others fell off a little bit, but it was one that was lost in and around the paint and we've got to get ready for tomorrow.
On if cleaning up those inside chances is an "easy fix" considering that the Kings have handled that area well of late
Nothing's easy in this game, whether you're fixing or moving forward, so no, it's not an easy fix, but it's addressable. We can be better in those areas for sure.
On Timo Meier's five goals and if that was at all a shock to the team
No, he's a hell of a player, the fourth leading shooter in the league as far as volume in the NHL. He's playing with a guy that's red hot, in Tomas [Hertl] and he has the ability to do that. He scored five on six shots, that's a career night, and it didn't change the way that we felt about our game, he just happened to be the guy who had it on his tape.
On the main focus points heading into tomorrow's game.
Get some rest and put this behind us. If we drag bad habits or we sulk, we'll be in trouble tomorrow, we know who we're playing against. Let's move on.
​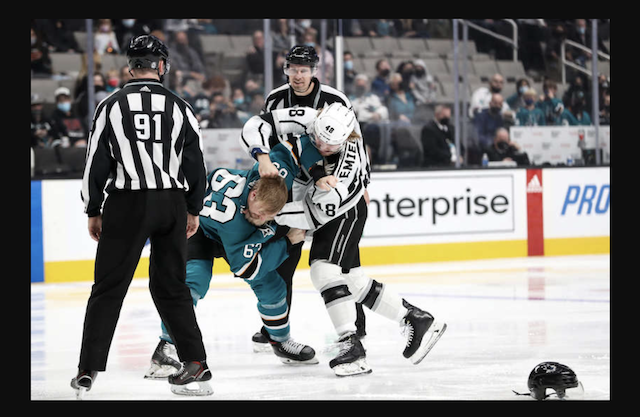 Subject To Change
FORWARDS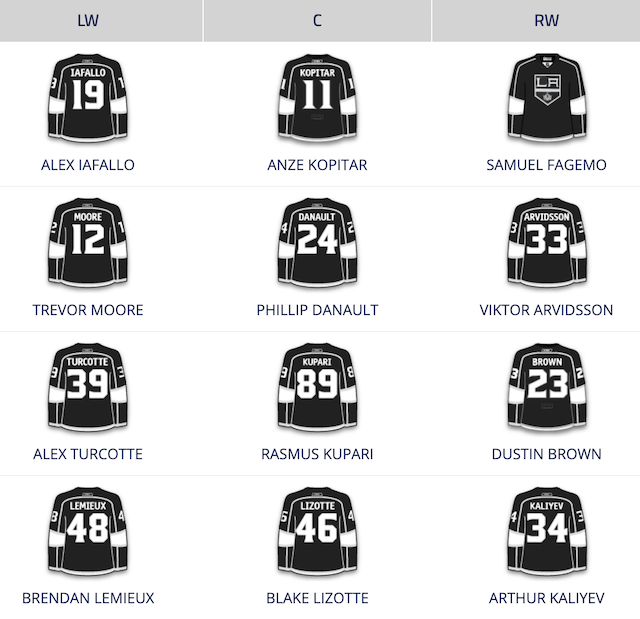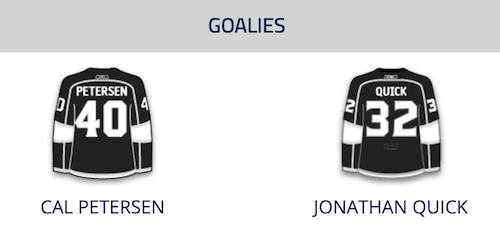 Kings Injuries
Their Pride
Lias Andersson (IR)
Andreas Athanasiou (IR)
Alexander Edler (LTIR)
Carl Grundstrom (CP)
Adrian Kempe (CP)
Sean Walker (LTIR)
Christian Wolanin (CP)
__________________________________________________
__________________________________________________
Lightning Probable Lineup
courtesy of dailyfaceoff.com
FORWARDS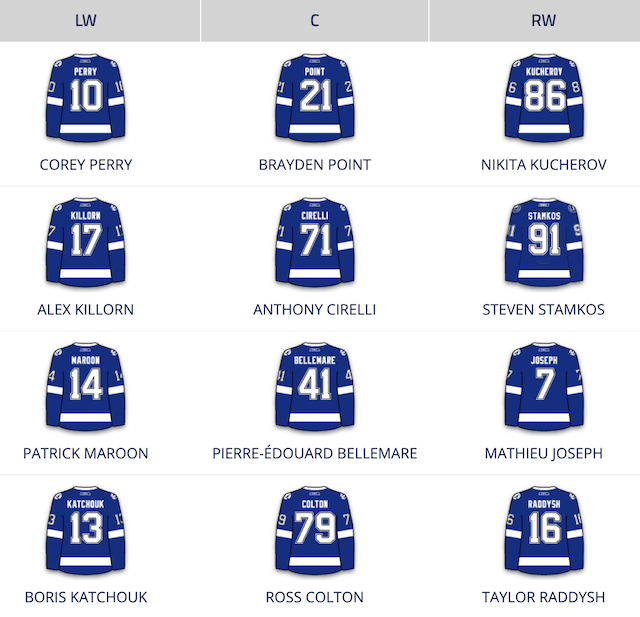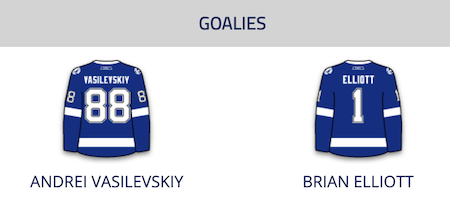 Former Kings Draft Pick
Erik Cernak

________________________________________________
_________________________________________________
GOALIE STATS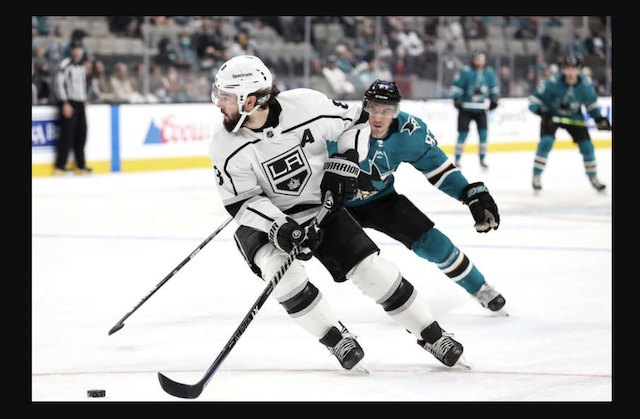 PLAYER STATS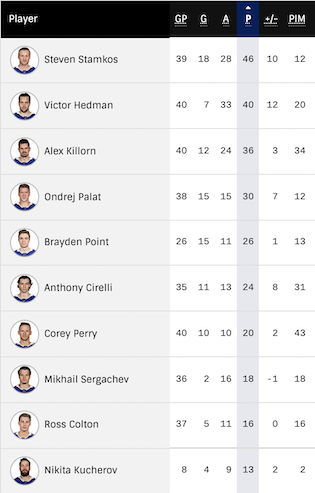 PACIFIC DIVISION STANDINGS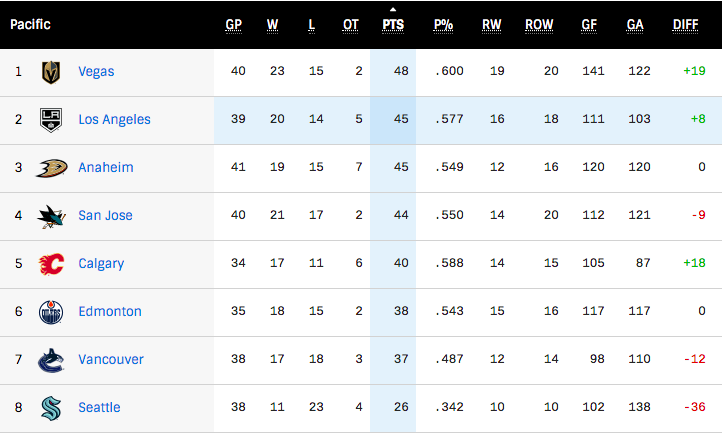 Tonight's Poll Question:
Both teams are tied for 4th in fewest shots against per game. How many TOTAL SHOTS will be taken by BOTH TEAMS in tonight's game?
You can take 2 guesses
+/- 2 will get 1 point, +/-1 will get 2 points, dead on will get 3 points
Previous Game's Winners
Congratulations to the following posters who got within 1:00 or :30 of the total PK time, which was 9:39. (6:00 for the Sharks, 3:39 for the Kings). (*note to Nyssa - word the question differently next time)
PK 8:39 - 10:39 - 1 POINT
CIrvine (9:03)
Clif (10:17)
dannybuoy1 (9:01)
hokiecat (10:20)
KHenry14 (8:45)
Nyssa42 (10:36)
Rusty (8:45)
Pk 9:09-10:09 - 2 POINTS
AngelEyes (10:07)
Chateau Bow Wow (9:54)
Dirtweazle (9:25)
John a90 (9:20)
Reg or Rog? (9:22)
Rogie-Vachon (9:33)
sonnyboy11 (10:00)
srm1105 (9:45)
VegasHockey (9:35) ** closest guess!
waynet (9:20)
Poll Win Totals
King Of The Mountain
with

32

points:
pray4mojo
31 Points
srm1105
30 Points
Reg or Rog?
29 Points
VegasHockey
28 Points
Liz4LA
Rusty
27 Points
Dr. Tran
LeftyKing
26 Points
Chateau Bow Wow
hornman
John a90
notbob
25 Points
AngelEyes
Kurisu
24 Points
23 Points
Byron
Helvetica
Sonnyboy11
22 Points
jammer06
21 Points
Busted Chops
20 Points
DRice
hokiecat
kingrussell
19 Points
18 Points
empire
KHenry14
Shackleford
17 Points
dannybuoy1
STONE
TooCool
16 Points
CIrvine
15 Points
Bill Hicks
Nyssa42
Sevenhole
SirJW
14 Points
JayWells24
13 Points
Clif
Rogie-Vachon
12 Points
forum gold
11 Points
cokingsfan
Dirtweazle
Greg33
kopinator
PuckMaster
10 Points
beady eye
DRGinLBC
Randdog
9 Points
JETS GARAGE
8 Points
7 Points
MaxwellSmart
6 Points
beedee
5 Points
waynet
4 Points
Joe Laviguer
3 Points
2 Points
Ice24
1 Point
lurker
MBreeden
rinkrat
RoS
Salami
Stormy2213
***Bet your karma in geogirl's KARMA BETTING THREAD HERE***
________________________________________________
Photos courtesy of nhl.com/getty images​
Last edited: