jammer's overlord
Staff member
TEAM LGK
Joined

May 10, 2012
Messages

12,849
LGKash:

$550.00

Game Day Thread
Game #26/82 -- 12/01/22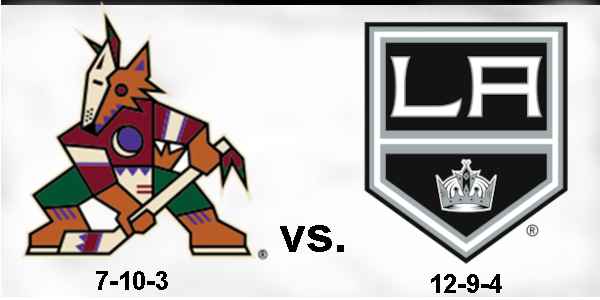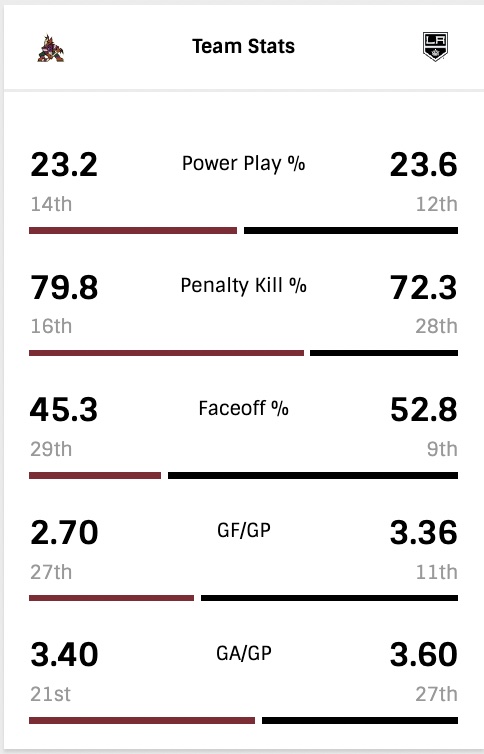 Arizona Coyotes vs. Los Angeles Kings
at

| Los Angeles, CA
Ontario Reign Night
Previous Meetings
2/23/22 -
Kings 3
, Coyotes 2
2/19/22 -
Kings 5
, Coyotes 3
11/21/21 -
Coyotes 2,
Kings 1 (OT)

TV:

BSW



Radio: LA Kings iHeartRadio app
Please remember,
DO NOT
post links to Live Game Streams in the GDT or anywhere else on LGK
Check out articles on LA Kings Insider Here
Phillip Danault, Adrian Kempe, & Todd McLellan (video link) 11/29 Post Game Quotes
Phillip Danault
 on where he sees the biggest need for improvements
Be stronger defensively, for one. When we make little mistakes, they cost us every single time, so we've got to learn from this. We can't just keep doing it game after game, we have to learn from this. If we want to be a winning team, and go far in the playoffs, we have to work on it right now.
Danault
 on his takeaways from tonight's game
Yeah, tonight I feel like every mistake went in our net, every time. I guess it was that kind of game, I've definitely never been a part of one like this. We got a big point though, we came back and we kept believing in ourselves in the third……although we were poor defensively, we got a big point.
Danault
 on the ability to get a point on a night when they conceded nine goals
It was definitely that kind of a weird game, you could tell it was going to be high scoring. We kept believing in our offense in the third, kept pushing and obviously came back. Big point, but definitely a lot of work to do.
Adrian Kempe
 on his takeaways from playing Seattle and tonight's game
They're hard to play against, ever since they came into the league, they've become a much better team than last year. They were hard to play against last year, but this year I feel like their team game is really good, it's been some really tight games. Obviously a weird game tonight, not good enough in the d-zone and the offense was really good. It could have gone either way.
Kempe
 on a 9-8 game coming after a series of lower-scoring games
I just don't think we executed in our own zone very well and on the other side of that, we did a good job offensively. It was a weird game, we had one of these earlier against Minnesota, where both teams played good offense and not very good defense, that was pretty much how the game went.
Kempe
 on his thoughts heading into the third period and areas for improvement
When you're down two goals going into the third and you feel like you can still win the game, it's a good thing. On the other hand, we didn't play nearly as good as we can in our own zone, too many turnovers. That's the thing we need to get better at.
Link to Todd McLellan Post-Game Interview
​

Subject To Change
FORWARDS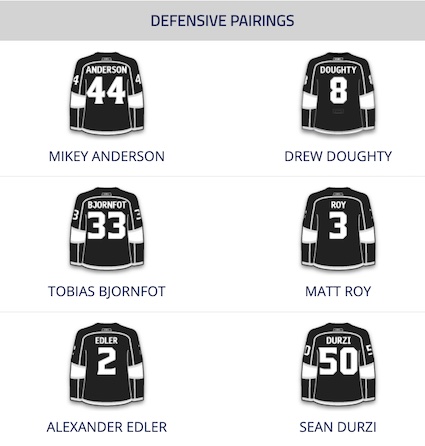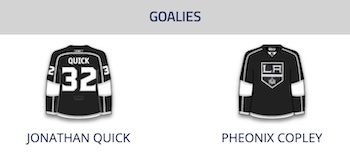 Kings Injuries
Alex Iafallo (LTIR)
Brendan Lemieux (IR)
___________________________________________
___________________________________________
Coyotes Probable Lineup
courtesy of dailyfaceoff.com
FORWARDS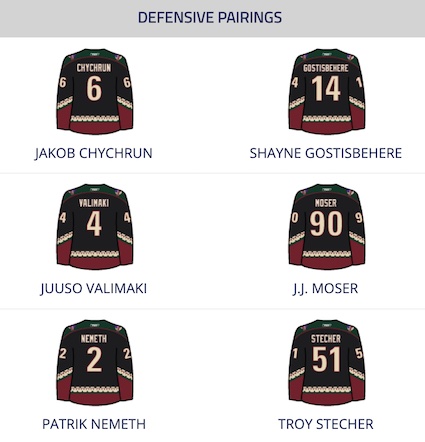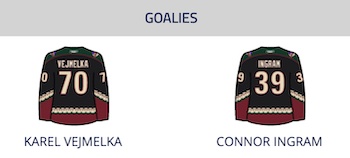 Former King
Troy Stecher

____________________________________________
____________________________________________
GOALIE STATS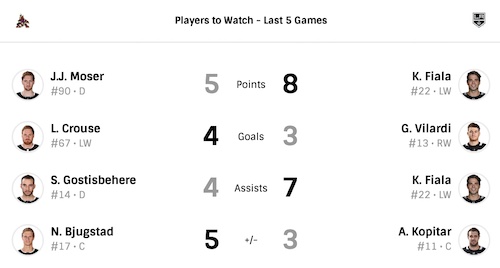 PLAYER STATS
Click Here For More Stats & Rosters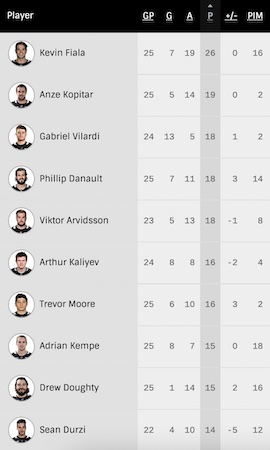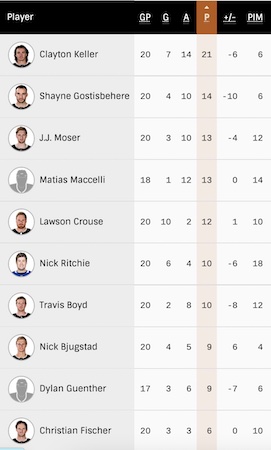 PACIFIC DIVISION STANDINGS
Tonight's Poll Question:
Part 1 - Who is going to score the first KINGS GOAL of DECEMBER?

You can take 5 guesses for Part 1 (one can be "no Kings goals in this game")

Part 2 - There were more goals scored in the NHL in the month of November 2022 than any other November ever. How many total goals will be scored in tonight's game? (yeah, I went there)

You can take 2 guesses for this part

Take your best guesses in your post below.
The only prize is the glory of seeing your name in the next GDT if you get it right.
Previous Game's Winners
Congratulations to the following posters who correctly guessed the game winning goal would be scored by Burakovsky, No one guessed there would be 11 points by former Cup winners.
jammer06
srm1105
DRice
sonnyboy11
Helvetica
Rusty
AngelEyes
Chateau Bow Wow
forum gold
pray4mojo
kingrussell
Liz4LA
LeftyKing
KHenry14
Poll Win Totals
King Of The Mountain
with

19

points:
LeftyKing
17 Points
beady eye
DRGinLBC
hornman
RoS
16 Points
AngelEyes
John a90
srm1105
VegasHockey
15 Points
Bill Hicks
Kurisu
Liz4LA
14 Points
Clif
forum gold
13 Points
Helvetica
Rusty
12 Points
SirJW
11 Points
randdog
TooCool
10 Points
Nyssa42
sonnyboy11
9 Points
Chateau Bow Wow
empire
Sevenhole
8 Points
dannybuoy1
Drice
JETS GARAGE
7 Points
jammer 06
KHenry14
kopinator
pray4mojo
6 Points
beedee
CIrvine
Dr. Tran
Rogie-Vachon
waynet
5 Points
Busted Chops
hihocarp
kingrussell
kingsmen93
4 Points
notbob
3 Points
Byron
HTK
salami
STONE
2 Points
05/29/93
Dexter
Dirtweazle
PuckMaster
1 Point
Rinkrat
***Get, Give, & Bet your karma in geogirl's KARMA BETTING THREAD HERE***
________________________________________________
​
Last edited: