jammer's overlord
Staff member
TEAM LGK
Joined

May 10, 2012
Messages

12,849
LGKash:

$550.00

Game Day Thread
Game #79/82 -- 4/21/22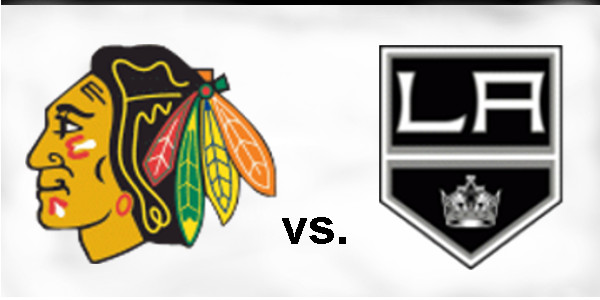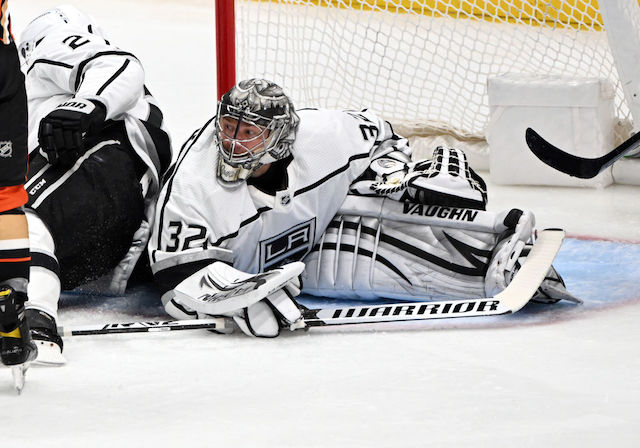 Chicago Blackhawks vs. Los Angeles Kings
at

| Los Angeles, CA
Rams Night
Previous Meetings
04/12/22 -
Kings 5
, Blackhawks 2
03/24/22 -
Blackhawks 4
, Kings 3 (SO)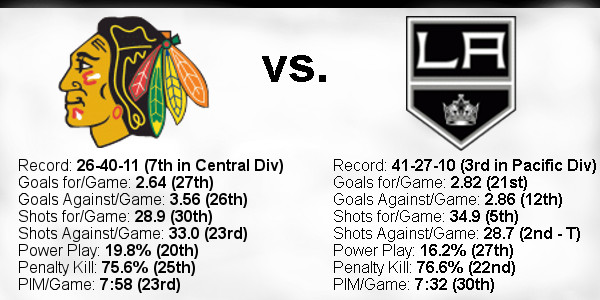 TV:

**BSW**



Radio: LA Kings iHeartRadio app
Please remember,
DO NOT
post links to Live Game Streams in the GDT or anywhere else on LGK
Check out articles on LA Kings Insider Here
Jonathan Quick (video) & Todd MacLellan 4/19/22 Post Game Quotes
Link to Jonathan Quick video
https://youtu.be/grcM5JCvmGY
Todd McLellan
On Jonathan Quick?s performance in tonight?s win
It looks like he?s been here before. He made huge saves, obviously a lot of them on the penalty kill on our behalf, but he made them when he needed to. He settled us down, that?s what you expect from your goaltender this time of the year and I?ll say it again, it looks like he?s done it before. He feels real good in the net right now and we feel good with him in the net right now.
On the decision to make the coaches challenge on the Danault goal
It?s all of us. It starts [with the video coaches], Billy is involved from a goaltending perspective, Sammy and DJ get the first replay and while they?re looking at it, they?re playing it for us on the bench. Our decision was a fairly simple one once we saw the replay, everything we outside the blue paint and we made our decision based on the criteria we were given, but it can still go any way, you never know.
On if Quick helped to carry the team through the second period
Oh for sure. I thought we started the game well, the first 7-10 minutes, I thought there was a phase in the first when we didn?t want to shoot the puck, we got cute, stickhandled it and I think it cost us a bit of momentum. Second period, penalties, even the spacing of the penalties, it could have been disastrous for us. We killed for two, got stuck out there for another 30 seconds, finally get the lines rolling and do it all over again. In my mind, those penalty kills were two and a half minutes long, nevermind two, and Quickie got us through it. Then we dug in at the end, but it was a fairly evenly game played.
On the response and adjustments the team made between the second and third periods
I thought things got a little bit more emotional, at least on our bench. It was quiet, which is odd for an Anaheim ? LA game, some of the cast of characters has certainly changed the complexion, the makeup of the two teams has changed a little bit, but we weren?t as emotional as I thought we might be. When I say that, it?s not running around or yelling at the other players, just getting wound up or a little bit excited on the bench, but that appeared in the third period, that was a good thing.
On Phillip Danault?s contributions and that of the second line
His impact on the team has been significant. It?s pretty evident, when you watch him, what he brings night in and night out, shift after shift, the tenacity that he has. He makes other players better, but I won?t discredit what Arvy and Mooresy have brought to Danault as well, that line is relentless and they?re fun to watch. They do it every night, I don?t know how they don?t get exhausted, but they just keep doing it and we need that.
On the team?s ability to play in and succed in another one-goal game
I mentioned it last week, we?re comfortable in those one-goal, tight games. Goaltender pulled at the end of the night, whether it?s us or the opposition, it almost seems like it happens on a regular basis. There?s nothing to panic about, we?ve been there before. We probably know how to behave better in those games than we do in a 5-1 game, whether we?re up or down, because we?ve had so much experience in them.
​

Subject To Change
FORWARDS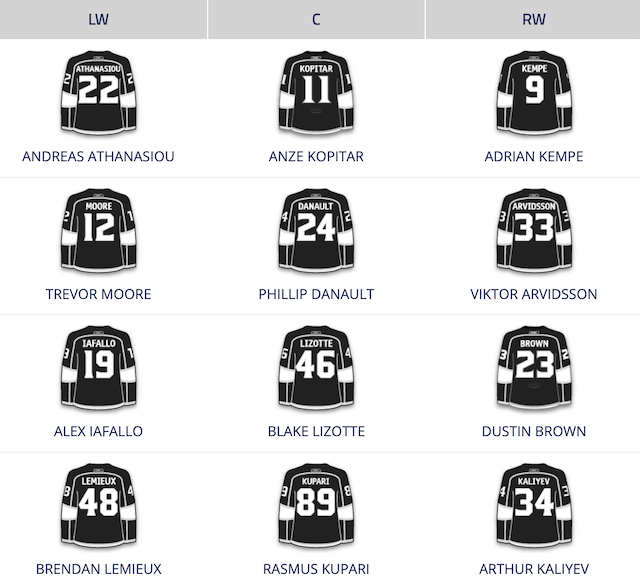 Kings Injuries
Mikey Anderson (LTIR)
Drew Doughty (IR)
Sean Walker (LTIR)
__________________________________________________
__________________________________________________
Blackhawks Probable Lineup
courtesy of dailyfaceoff.com
FORWARDS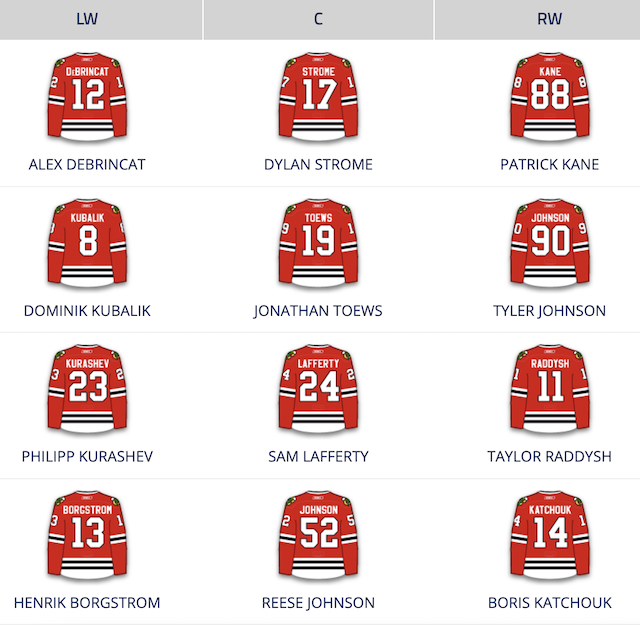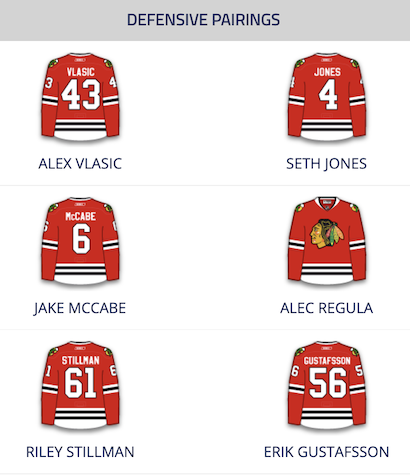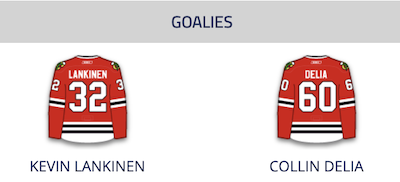 NO Former Kings
________________________________________________
_________________________________________________
GOALIE STATS


PLAYER STATS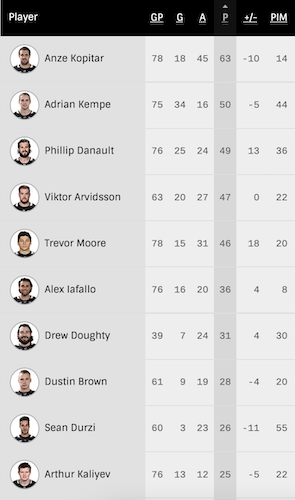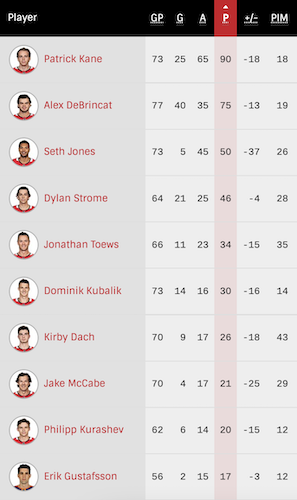 WESTERN CONFERENCE WILD CARD STANDINGS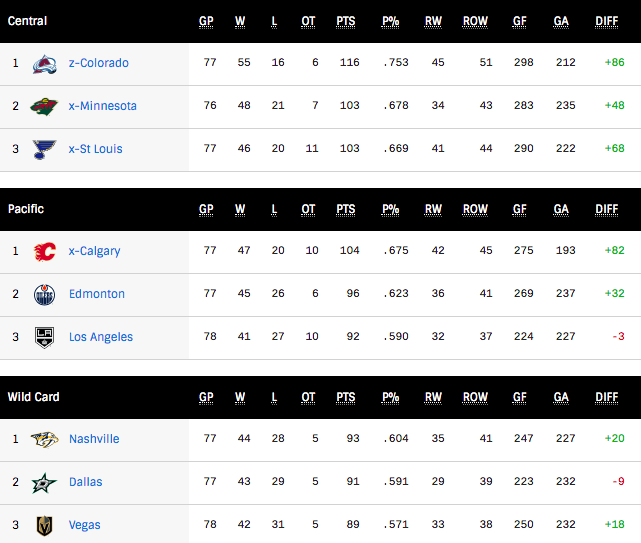 Tonight?s Poll Question:
Part 1 - How many SAVES will the Kings goalie make tonight?

Part 2 - How many SAVES will the Blackhawks goalie make tonight?

Only 1 guess for each part: +/- 2 = 1 point, +/-1 = 2 points, Dead On = 3 points
(so 6 total points possible)


Previous Game?s Winners
Congratulations to the following posters who correctly guessed 14 PIM for both teams and/or were within 2 minutes of the first penalty being recorded at 4:19 of the first:

Total PIM 14:
srm1105
Rusty
pray4mojo
LeftyKing
forum gold
Bill Hicks
hornman
Liz4LA
First Penalty 2:19-6:19 (1 Point):
jammer06
VegasHockey
Byron
hokiecat
empire
sonnyboy11
AngelEyes
Rogie-Vachon
Bill Hicks
hornman
Liz4LA
First Penalty 3:19-5:19 (2 points):
Kurisu
srm1105
Rusty
Shackleford
First Penalty 3:49-4:49 (3 Points):
JETS GARAGE
forum gold
Nyssa42
Busted Chops
Poll Win Totals
King Of The Mountain
with

61

points:
srm1105
54 Points
Liz4LA
53 Points
VegasHockey
52 Points
sonnyboy11
51 Points
John a90
pray4mojo
49 Points
AngelEyes
Kurisu
LeftyKing
Nyssa42
48 Points
Bill Hicks
46 Points
Chateau Bow Wow
DRice
hokiecat
Rusty
45 Points
jammer06
44 Points
Helvetica
hornman
Reg or Rog?
43 Points
Busted Chops
41 Points
Dr. Tran
38 Points
notbob
Shackleford
37 Points
forum gold
36 Points
Rogie-Vachon
34 Points
Byron
JayWells24
kingrussell
33 Points
KHenry14
30 Points
empire
29 Points
dannybuoy1
SirJW
27 Points
STONE
26 Points
CIrvine
25 Points
randdog
23 Points
Sevenhole
22 Points
JETS GARAGE
20 Points
Clif
DRGinLBC
19 Points
TooCool
17 Points
cokingsfan
15 Points
beedee
kopinator
13 Points
Dirtweazle
PuckMaster
11 Points
Greg33
10 Points
beady eye
kingsmen93
7 Points
MaxwellSmart
6 Points
Joe Laviguer
5 Points
hihocarp
waynet
2 Points
Ice24
Ragbone
rinkrat
1 Point
Ecktore
lurker
MBreeden
RoS
Salami
Stormy2213
***Bet your karma in geogirl?s KARMA BETTING THREAD HERE***
________________________________________________