jammer's overlord
Staff member
TEAM LGK
Joined

May 10, 2012
Messages

12,848
LGKash:

$550.00

Game Day Thread
Game #61/82 -- 3/13/22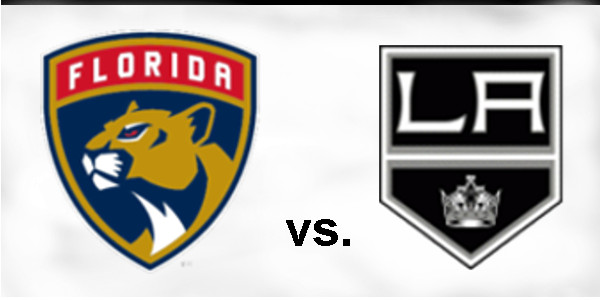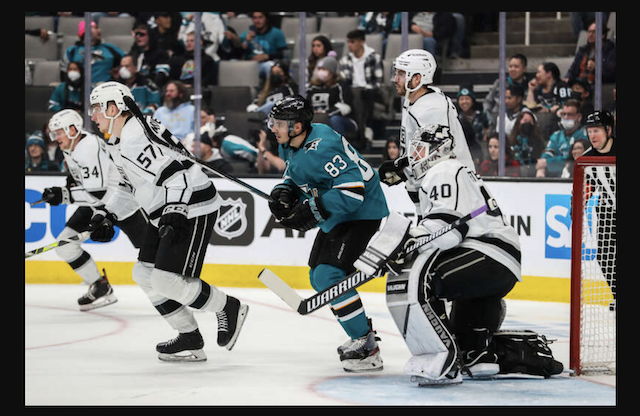 Florida Panthers vs. Los Angeles Kings
at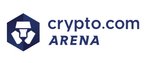 | Los Angeles, CA
Indian Cultural Celebration Night
Previous Meeting
12/16/21 -
Kings 4,
Panthers 1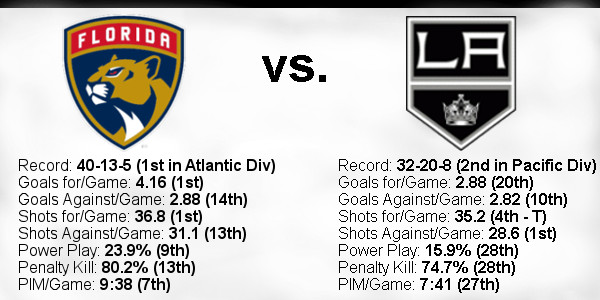 **Game Time EARLY START 7:00pm**
​

TV:

**BSW**



Radio: LA Kings iHeartRadio app
Please remember,
DO NOT
post links to Live Game Streams in the GDT or anywhere else on LGK
Check out articles on LA Kings Insider Here
Anze Kopitar (Video) & Todd MacLellan 3/12/22 Post Game Quotes
Link to Kopi's Post Game Comments - REALLY GREAT - YOU SHOULD WATCH
https://twitter.com/i/status/1502876320551870466
Todd McLellan
On the importance of structure when the team is missing so many regulars
Well, it puts a lot of stress on a lot of different areas. The structure of our team has been what has allowed us to have success. In moments of the game today we had it and other times we didn't. Their top players took advantage of situations they should take advantage of. Our team right now has to forget about this one, it's done, but we have to make a decision if we're going to wallow in pity or if we're going to attempt to overcome. We have a tough task ahead of us, with the teams we're going to play, but we don't give ourselves a chance if we're going to wallow.
On if this is a big moment to limit this valley
We have to understand that we have to be confident in each other. Yeah, we lost some players, but when we do things right on the ice, confidence will grow. JAD is back up here, he can do it. Spence is a young player but he can do it. In the meantime, our top players need to play at a really high level and let that confidence grow. The longer we let that confidence grow, the longer it takes for that to happen, the tougher the task will be for us. It will be a critical point in the season, but we have played well and we banked some points in case something like this would happen. Let's try and improve what we have.
On the team's start to the game and early response
I didn't think we were bad to start with, even after they scored the power-play goal, I thought it was a pretty evenly played game, we had some chances, Hill made some really good saves. The back-to-back turnovers really below the goal line really hurt our team and then they got rolling after that.
On Jordan Spence's mindset and bouncing back from the goal in the first period
He's playing against some really good players and they took advantage of a situation, but he had a lot of savvy to put it aside and come back and play. After we lost Roy, he had no choice really, he had to go back out and keep playing, same thing with Jacob and the rest of the group. Good for him to overcome it, there are going to be a lot of learning moments for him, Brownie and Kopi still have those and they've played for 15, 18 years. It's part of growing up in the National Hockey League.
On the importance of bouncing back with special teams tomorrow against Florida
I think that, but I think the game for us, half of the game tomorrow, is going to be the decision we make in the morning coming to the rink. The other half is going to be playing against a really good team and Kopi is right, their special teams are outstanding, they have no problem scoring 4 or 5 goals a night. We'll have to manage those situations right, playing 5-on-5 will give us a better opportunity so we can't go marching into the penalty box. There isn't an easy task ahead for us, everything is going to be difficult and that's okay. The confidence we can gain in each other, over this next period, is going to be essential.

​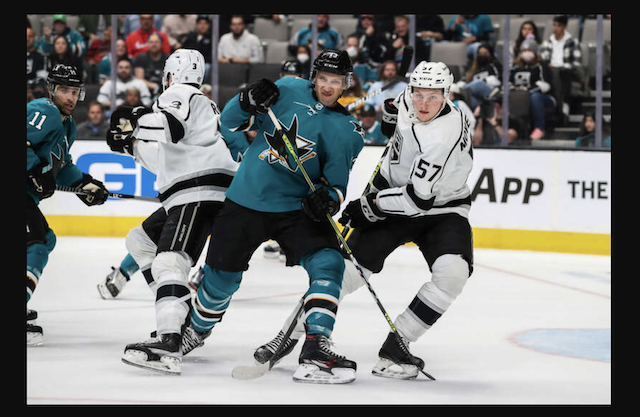 Subject To Change
FORWARDS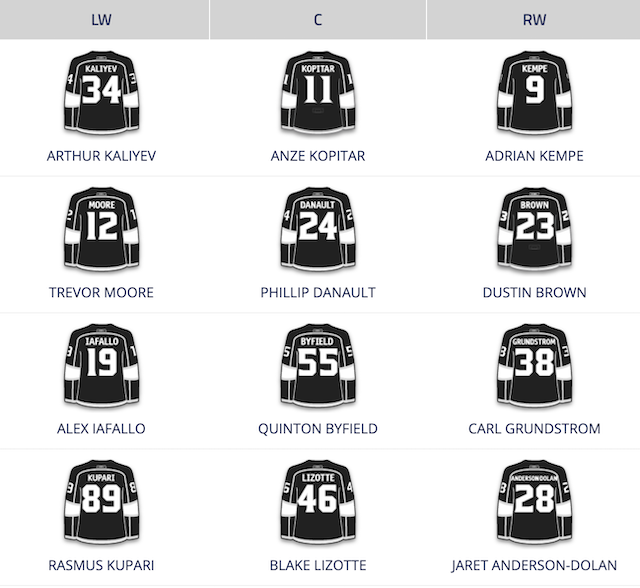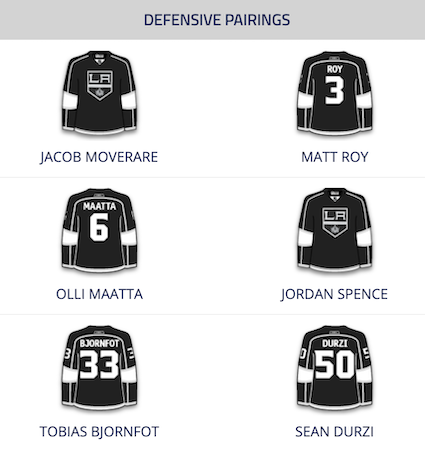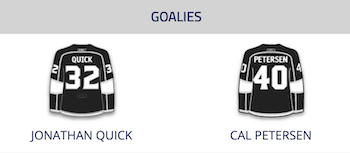 Kings Injuries
Viktor Arvidsson (IR)
MIkey Anderson (IR)
Andreas Athanasiou (IR)
Dustin Brown (IR)
Drew Doughty (IR)
Alexander Edler (LTIR)
Brendan Lemieux (IR)
Matt Roy
Sean Walker (LTIR)
__________________________________________________
__________________________________________________
Panthers Probable Lineup
courtesy of dailyfaceoff.com
FORWARDS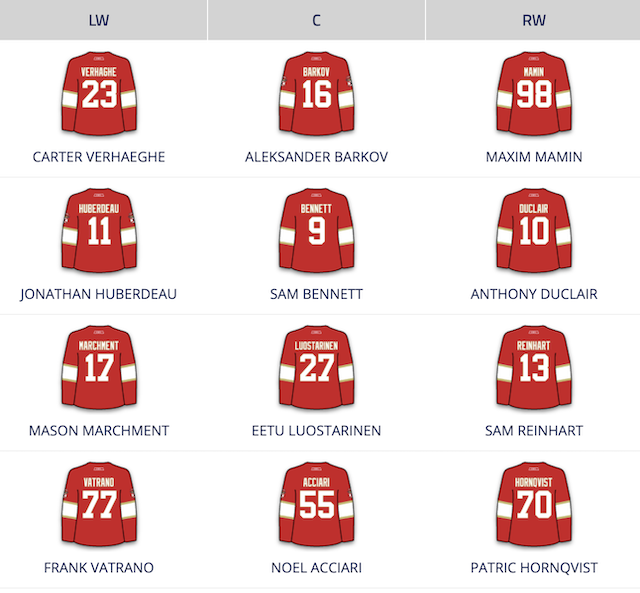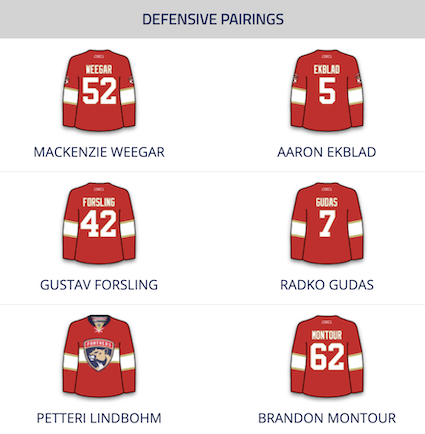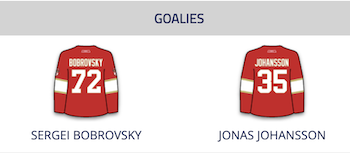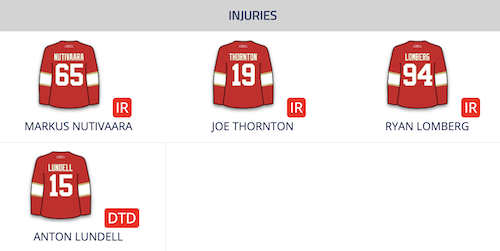 NO Former Kings
________________________________________________
_________________________________________________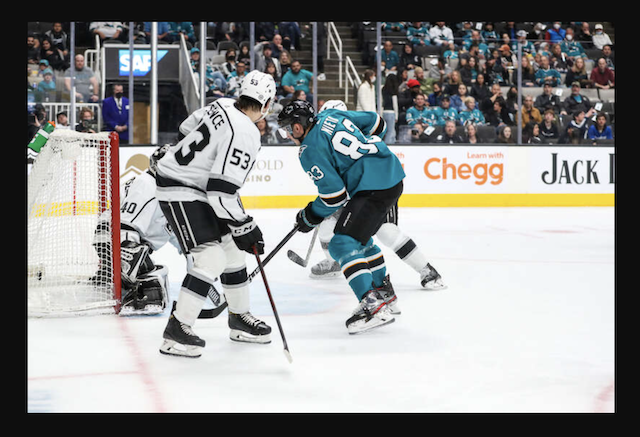 GOALIE STATS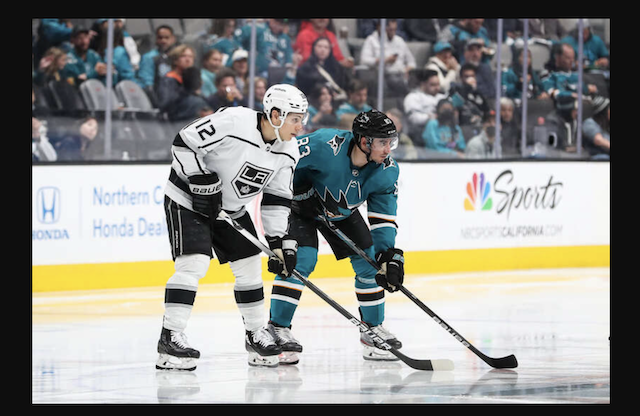 PLAYER STATS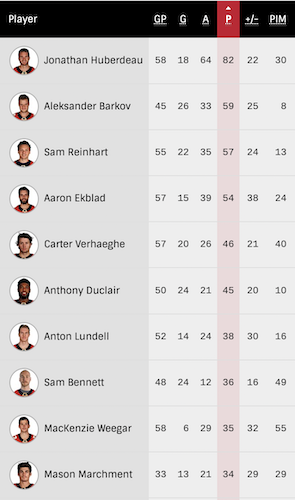 PACIFIC DIVISION STANDINGS
Tonight's Poll Question:
No new question for tonight.
Previous Game's Winners
well, clearly no winners so far…..
Poll Win Totals
King Of The Mountain
with

45

points:
srm1105
40 Points
Reg or Rog?
36 Points
LeftyKing
VegasHockey
35 Points
AngelEyes
John a90
Rusty
34 Points
pray4mojo
Sonnyboy11
33 Points
notbob
32 Points
Chateau Bow Wow
DRice
Helvetica
Kurisu
31 Points
hokiecat
Liz4LA
30 Points
Bill Hicks
Dr. Tran
hornman
29 Points
Busted Chops
jammer06
28 Points
JayWells24
27 Points
kingrussell
26 Points
25 Points
KHenry14
Nyssa42
24 Points
Byron
23 Points
dannybuoy1
STONE
22 Points
21 Points
CIrvine
Shackleford
SirJW
20 Points
empire
19 Points
Sevenhole
18 Points
TooCool
17 Points
forum gold
Rogie-Vachon
16 Points
Clif
JETS GARAGE
15 Points
14 Points
cokingsfan
13 Points
Dirtweazle
DRGinLBC
PuckMaster
randdog
12 Points
11 Points
Greg33
kopinator
10 Points
beady eye
beedee
9 Points
8 Points
7 Points
MaxwellSmart
6 Points
Joe Laviguer
5 Points
kingsmen93
waynet
4 Points
3 Points
2 Points
Ice24
rinkrat
1 Point
lurker
MBreeden
RoS
Salami
Stormy2213
***Bet your karma in geogirl's KARMA BETTING THREAD HERE***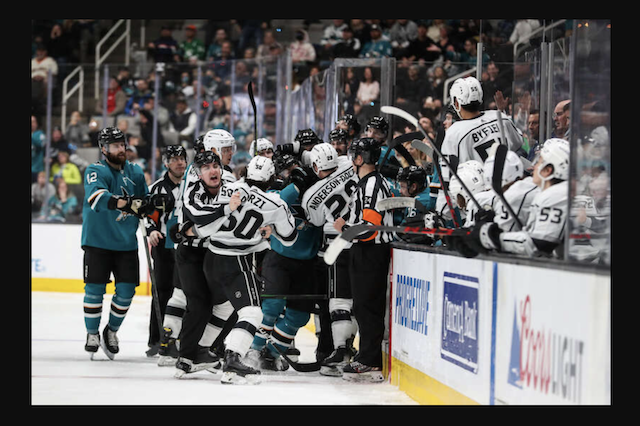 ________________________________________________
Photos courtesy of NHL.com/Getty Images​
Last edited: