jammer's overlord
Staff member
TEAM LGK
Joined

May 10, 2012
Messages

13,085
LGKash:

$1,350.00

Game Day Thread
Game #11/82
11/04/23
4:30pm Pacific on BSW


LA Kings @ Philadelphia Flyers
Wells Fargo Center | Philadelphia, PA

Last Season's Meetings
01/24/23 -- Kings 4, Flyers 3
12/31/22 -- Flyers 4, Kings 2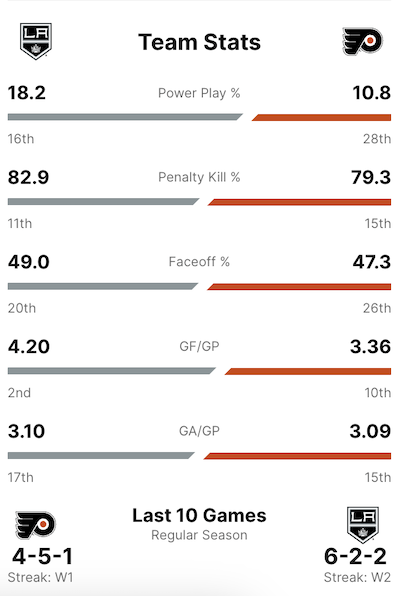 **Game Time 4:30pm**

TV
:
**BSW**
Radio:
LA Kings iHeartRadio app
Please remember, DO NOT post links to Live Game Streams in the GDT or anywhere else on LGK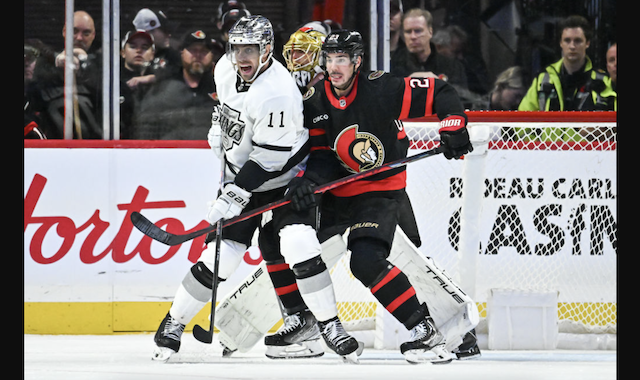 Check Out More Articles & Video on LA Kings Insider Here
Adrian Kempe & Vladislav Gavrikov 11/02/23 Post-Game Quotes:
​
Adrian Kempe
On his thoughts on tonight's win over Ottawa and winning a one-goal game
Yeah, I think it was a good game from our side tonight. Obviously, they came back at the end and it was tighter than we wanted it to be, but I think we've had some games this year where it's been a one-goal game at the end of the period and we've been doing a good job with that. Every line out there is managing the puck well and all that kind of stuff and I think we didn't give up much at the end of the game. I think that's a good sign.
On if he felt the team created more chances than they were rewarded with in goals
Yeah, I think so, but on the other side of the puck, I think we played well defensively. It came down to a close game, so obviously it was a little tighter than we wanted it to be, a little tighter than maybe we deserved, but overall we got the two points, which is the most important thing. Everyone played well and Talbs played a hell of a game again.
On the Kings continued success on the road this season
I feel like we've always been a good road team, ever since I came into the league, and obviously we have a little bit more of a swagger to win some games, get some points on the road, which is a good thing. It's just confidence, for sure, we feel like we're a pretty good road team and we can go into any building and get points. It's just that confidence with playing well.
Vladislav Gavrikov
On the Kings being comfortable playing in uncomfortable situations
Well, we're getting comfortable with our system and how we play. Especially how we play defensively in a game, I think we're getting better with that every night.
On his goal-saving deflection in the first period to keep the Kings ahead
I don't know, I just tried to block it. Talbs saved us a couple of days ago in the same situation and Talbs made a great save for us. So, now I helped out and our PK is getting better as well and that's got to be key for us, the special teams.
On being able to close things out, as a group, in the third period
We played good. I think our second period, that was the best of the night, so just gotta stick it out. Sometimes it's happens and we've just got to stick together and keep it going.

Subject to Change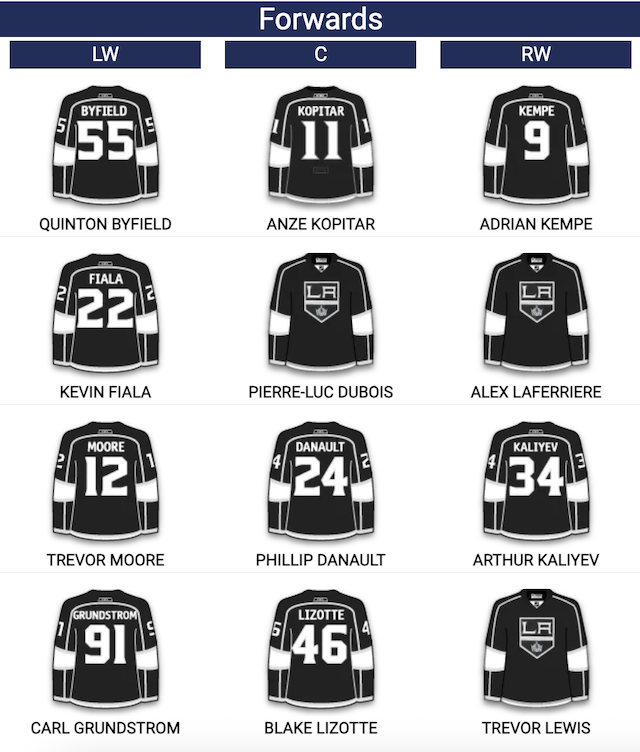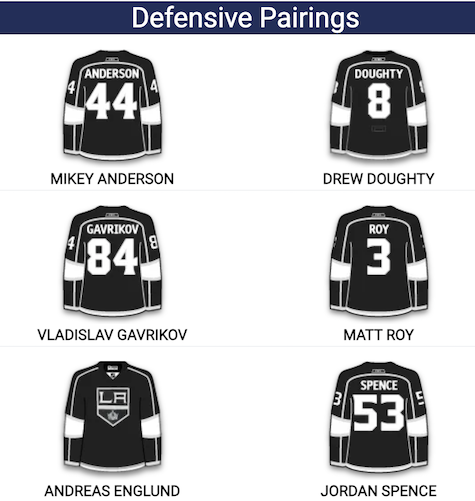 FLYERS PROBABLE LINEUP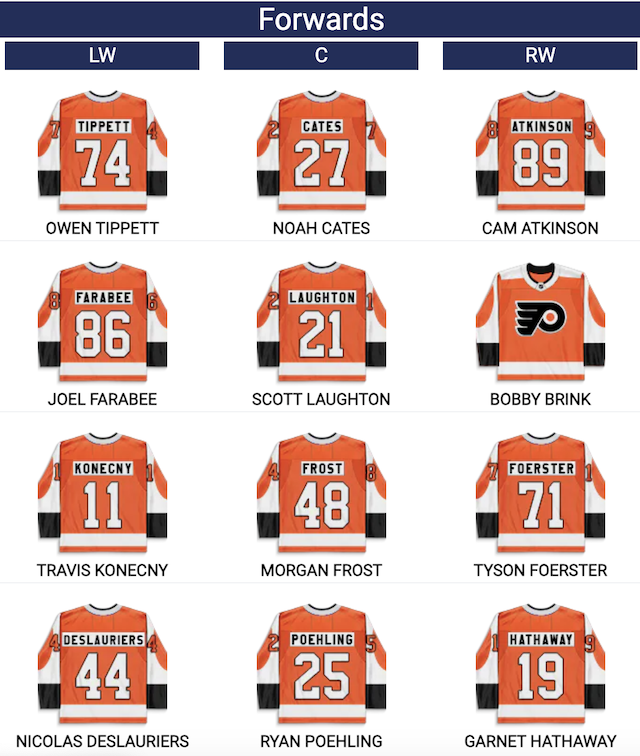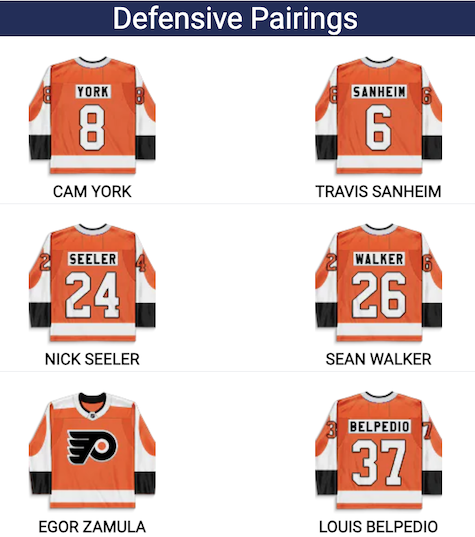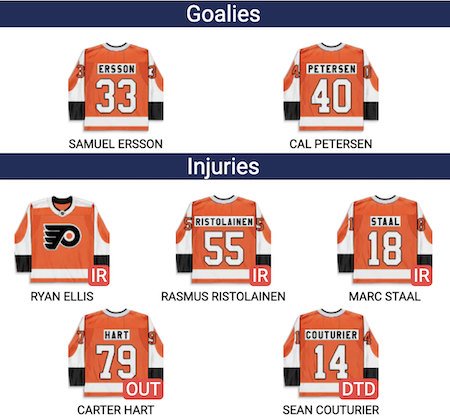 Former Kings
Nicolas Deslauriers (2009 Draft Pick)

Cal Peterson

Sean Walker

_______________________________________________________________________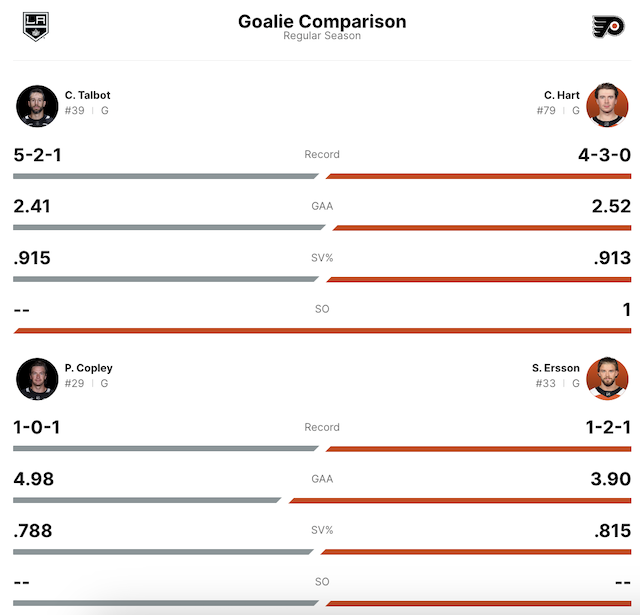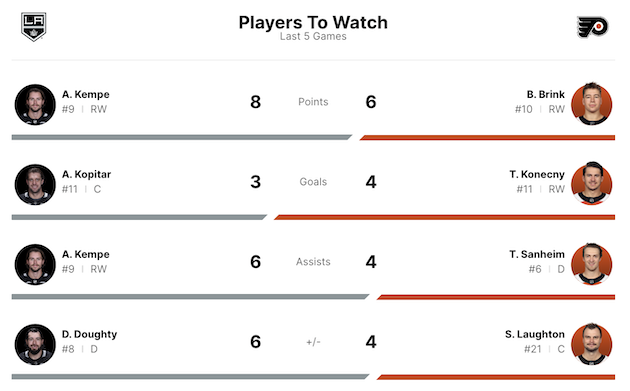 PACIFIC DIVISION STANDINGS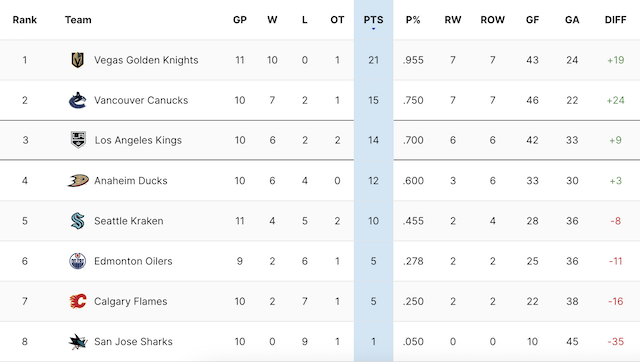 *VBookie BETTING THREAD HERE*

**Tonight's Poll Question**

Since it's a Saturday night and there's a long time before the next game, we'll go with a 2-part question.

Part 1 - How many TOTAL POINTS will be scored by ALL D-Men in tonight's game?
THREE (3) guesses for Part 1

Part 2 - Who is going to score the game winning goal?
You can choose up to 8 TOTAL players - FROM EITHER TEAM, but NO MORE THAN 6 from one team
(so, you can do 4+4, 5+3, or 6+2).
As always, if it's a shootout, the player who scores last will count as the GWG.


Take your best guesses in your post below -




the only Prize is the glory of seeing your name in the next GDT if you get it right.




PREVIOUS GAME'S WINNERS

Congratulations to the following posters who correctly guessed within +/- 1 of 24 saves for Talbot and/or 35 saves for Korpisalo:

Talbot 24 saves (2 points)

jammer06

Byron

Chateau Bow Wow

Sevenhole

Talbot 23,25 saves (1 point):

Clif

DRGinLBC

SaltyPuck

Cross Traffic

Korpisalo 35 saves (2 points):

SirJW

puckoff

Korpisalo 34,36 saves (1 point):

DRice

Guinevere

JayWells24

Byron is the current King of the Mountain with 8 points
7 points = Sir JW
5 points = clif, DRGinLBC, Dr Tran
****point totals not correct below here***
4 points = Dexter, Liz4LA, notbob, pray4mojo, Rusty, TooCool
3 points = CIrvine, dannybuoy1, Jerram, katydid213, mugs, Nyssa42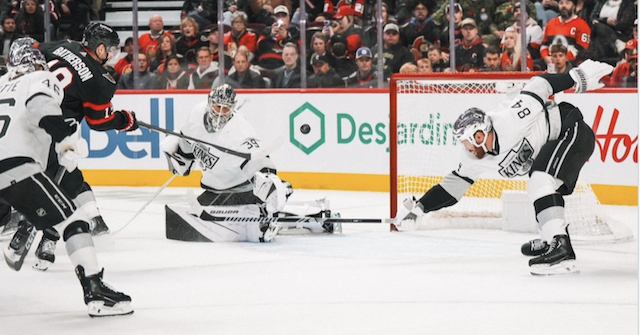 ​
Last edited: