jammer's overlord
Staff member
TEAM LGK
Joined

May 10, 2012
Messages

12,830
LGKash:

$550.00
***Playoffs Rd 1, GM 3 GDT - Oilers vs. Kings 4/21/23 on >>BSSC<< & TNT***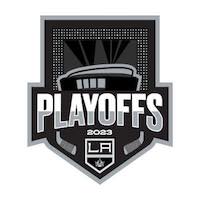 PLAYOFFS Game Day Thread
Round 1, Game 3
4/21/23
TONIGHT'S GAME IS ON BALLY SPORTS SOCAL & TNT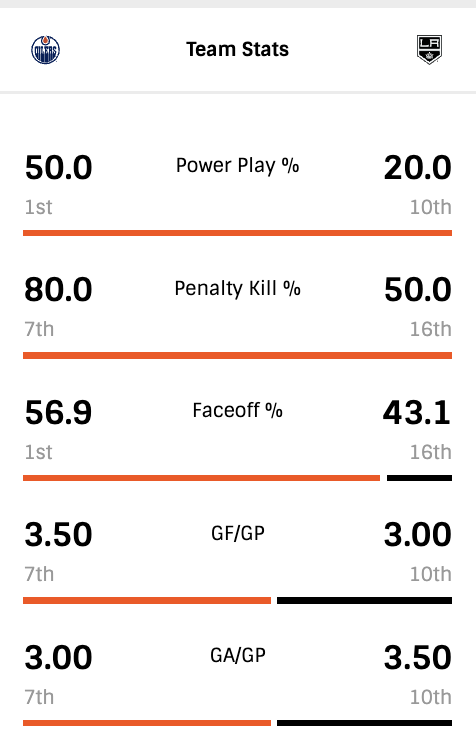 Edmonton Oilers vs. Los Angeles Kings
at

| Los Angeles, CA
Fan Fest Starts at 4:00pm at LA Live
Enjoy the beer garden, ball hockey, photo opportunities, face painting, vendor village and so much more before heading into Crypto.com Arena to cheer on your Kings!
SERIES TIED 1-1
Previous Meeting
04/19/23 — Kings 2,
Oilers 4
04/17/23 —
Kings 4
, Oilers 3 (OT)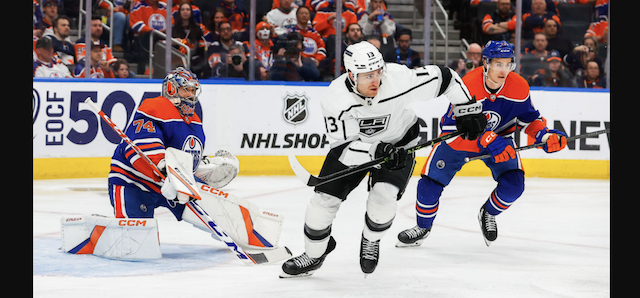 TV:

**BSSC & TNT**



Radio: LA Kings iHeartRadio app
Please remember,
DO NOT
post links to Live Game Streams in the GDT or anywhere else on LGK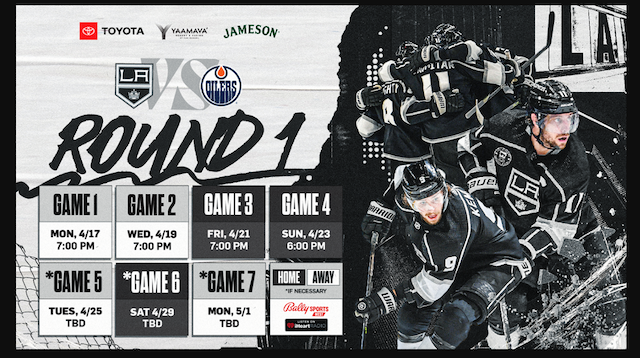 Check out articles on LA Kings Insider Here
Phillip Danault (video), Gabriel Vilardi & Todd McLellan 4/19 Post Game Quotes
Watch Phillip Danault's Post Game Interview Here

Gabriel Vilardi on his assessment of the 60 minutes tonight
I think it was pretty obvious, first period we can't come out like that. It's tough to climb back when you're down 2-0. We fought back, but we werent able to come through.
Vilardi on the team not putting together 60 minutes yet in the playoffs
We're 1-1 and we haven't put together 60 minutes yet. I mean, I can't speak on the first game obviously, but tonight, the first period was terrible, there's no excuses for that. Like I said, we're 1-1 now and we're heading home.
Vilardi on his play in his first game back from injury
I think just the first period for me, I haven't played in a month, you come back and it's 100 miles an hour, playing in this arena too, they're fast. For me personally, the first period was really tough, just everything's happening really fast, but I think I settled in well as the game went on.
Vilardi on getting his first career goal in the Stanley Cup Playoffs
Yeah, that felt good. I mean, obviously, it's bittersweet, it doesn't feel as good, but it is nice to get one. Now it's on to Friday.

Todd McLellan on the start to the game tonight that saw Edmonton surge out to a 2-0 lead
Couple of things. One, they weren't happy with the way the game ended, so they were going to take it up a notch. Two, we didn't handle it real well. So, the difference between them going up and us falling off a little bit is the answer to your question.
McLellan on if he felt coming back from 2-0 down in Game 1 gave the group confidence in doing so again tonight
That's the positive you can take from it, but it's a poor recipe for taking a swing at this team, is falling behind. When you're ahead, you have a much better chance of checking and not taking as much risk as you have to to comeback. Obviously the start, as we talked about in the first question, wasn't where it needed to be. Again, a resilient group worked its way back in. The frustrating thing for me is that there were some things that we needed to do early in the game and we didn't decide to do them until the second and third periods. It was very similar to Game 1. [Reporter: What were those things that need to be fixed]. They know those things, so we're going to have to fix them.
McLellan on the differences in getting a split in Edmonton this year versus last year
6-0 last year. Big difference. It's still a split. Both teams are better than they were last year and both teams have more experience. Last year, we were quite excited about winning the first one, took it on the chin in the second. This year, the game tonight didn't feel like it was as even as it turned out to be, obviously in the first period, but last year's that wasn't the case, that's the difference.
McLellan on Gabe Vilardi's performance in his first game back from injury
I thought Gabe was a little bit like our team, he hadn't played in nine or 10 games. He came out in a very fast-moving first period and had to get his legs and his timing underneath him. As the game wore on, similar to the team, he got better with the team.
McLellan on if he felt Danault's line helped to drag the team back into the game
We had a good group of players that had energy, it was the ones that didn't that really lacked it and brought the team down in my opinion. Phil's line had it. It wasn't perfect by any means, they got hemmed in at different times, but the commitment for them to continue on and push through was much greater than some others on our team.
​

Subject To Change
FORWARDS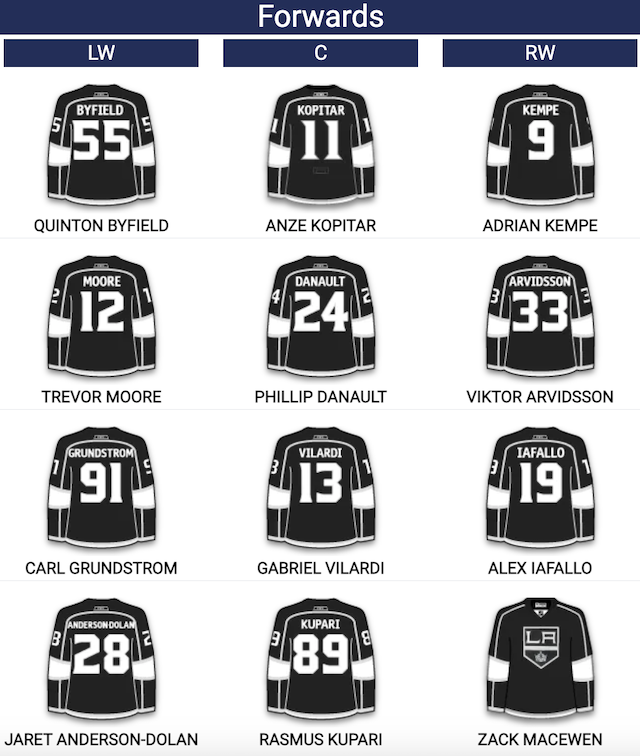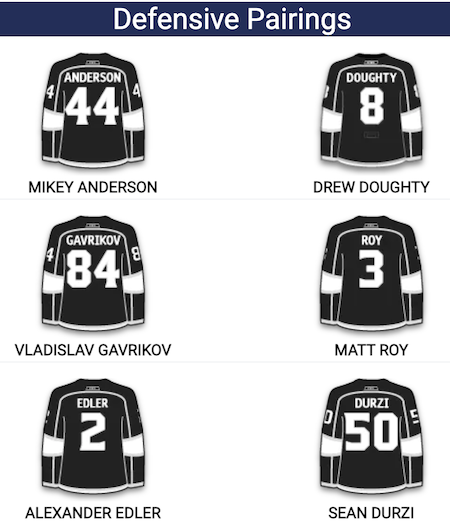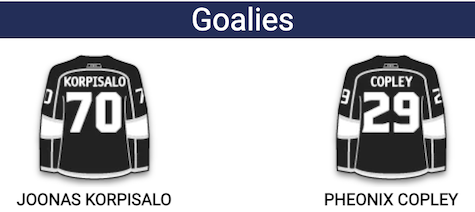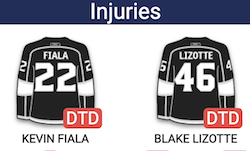 __________________________________________________
__________________________________________________
Oilers Probable Lineup
courtesy of dailyfaceoff.com
FORWARDS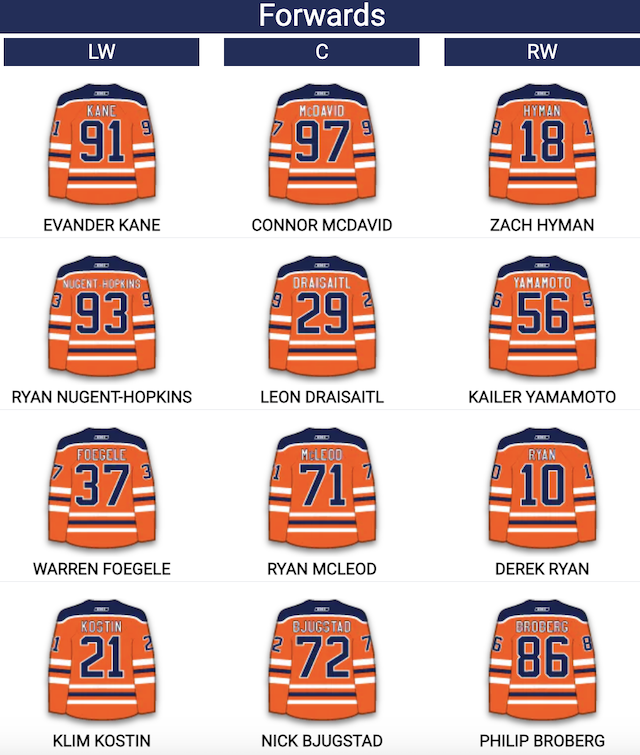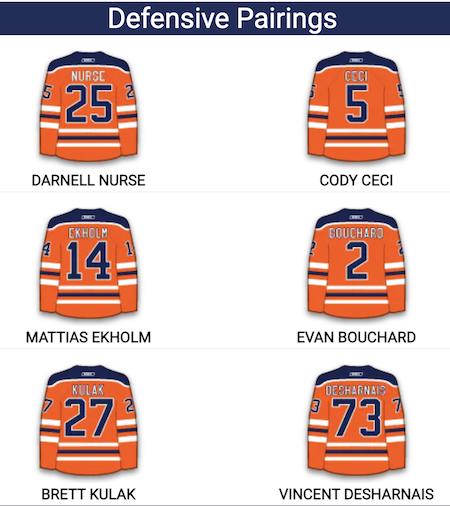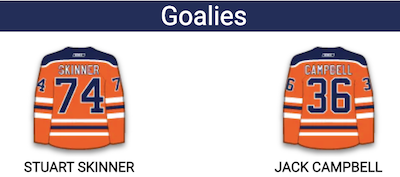 Former King
Jack Campbell

___________________________________________
________________________________________________
_________________________________________________
GOALIE STATS


PLAYER STATS
Click Here For More Stats & Rosters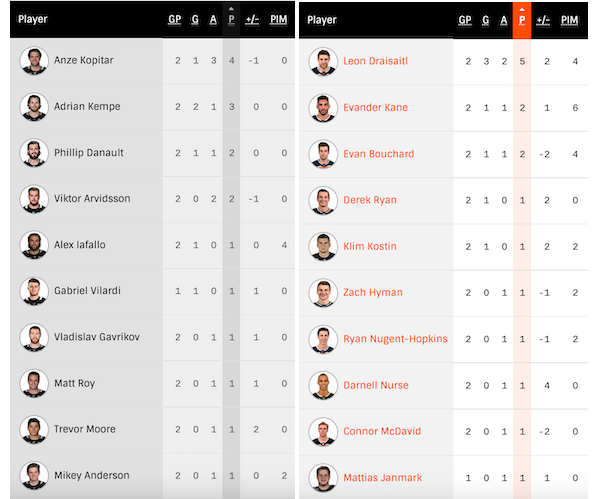 ***Give, Get & Bet your karma in geogirl's KARMA BETTING THREAD HERE***
There are also betting threads for all the other series in Home Ice
________________________________________________
​
Last edited: