jammer's overlord
Staff member
TEAM LGK
Joined

May 10, 2012
Messages

12,842
LGKash:

$550.00
PRESEASON GAME #5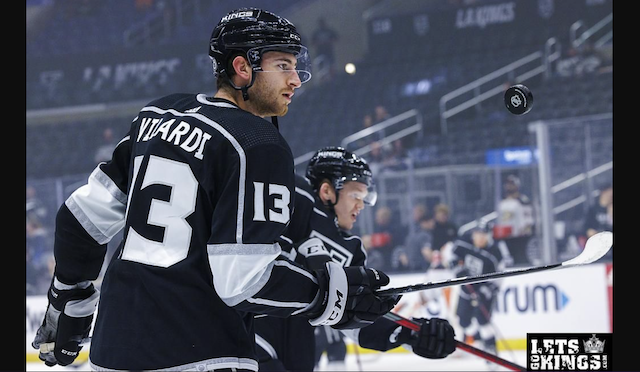 TUESDAY 10/4
LA Kings @Anaheim Ducks
at Honda Center | Anaheim, CA
7:00pm on NHL Network &
iHeartRadio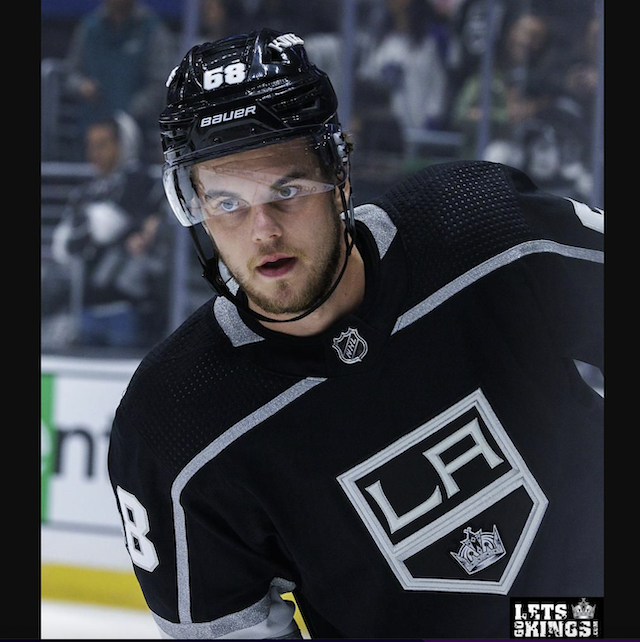 _____________________________________________________________
Post-game quotes following the 10/2 game vs. Ducks from Vilardi & MacLellan
​
Gabe Vilardi on if he felt the Kings found more puck possession in tonight?s game than in previous games
Yeah, I agree with that. I think similar to last year, we?ve got to start finding ways to score more goals, but definitely the chances were there. If you put up 40 shots, every game but only score two goals, some nights like tonight, maybe it?ll win games but other nights, teams are going to score more than two goals. Quickie played great, we?ve just got to find ways to score goals however that is.
Vilardi on the increased puck movement on the power play
In all honesty, it?s not a lot of me out there, I?m in front of the net and I?m really just trying to create attention and try to find that that backdoor space. But yeah, they were moving around really fast and I?m in more of a recover the puck mode, just trying to create space for other guys by being almost like a distraction and bringing guys in. You kind of saw that on Juice?s goal today, I guess. We?ve been working on that and I actually really liked it, it looks good.
Vilardi on the ability for players to move around more in different positions on the power play
We?ve got three lefties out there, I?m the only righty [among the forwards]. It?s hockey at the end of the day and you?ve got to read the play and gain possession before position, so you?ve got to have the puck before you can go into roles and spots. It helps having Kevin and Juice, who are very similar players I think in terms of half-wall capabilities and one timing the puck. It?s easy for them to switch.
Todd McLellan on if he felt like the Kings looked a bit more like themselves in the offensive zone
Yeah, I thought in phases of the game it did. Not so much early, second period yes and as the night went on, I thought you could see more of our game coming together, the pieces systematically but also just the tenacity of the forecheck and the way we?re playing and maybe that?s a good sign for us. Special teams we?ve had a little bit of work on now, we saw some production from them, both penalty kill and power play, so that?s a good sign. But I would say yeah, closer to our identity.
McLellan on his thoughts on the team?s 5-on-5 play tonight
5-on-5 we?re not getting enough done offensively, I think, in exhibition season so far. We haven?t held onto pucks in sustained attack time until tonight, tonight was the first night where we actually got it going for a little while. Some polish around the net seems to always be what we?re looking for and that has to be there again. I would say throughout the exhibition season it?s slowly been improving. Tonight, it got closer to what we?ve what we wanted offensively. Defensively, knock on wood, we haven?t given up much and when we have the goaltenders have been there for us. Work in progress, like every other team.
McLellan on the power play and working in certain concepts from practice
There were some concepts that we?re trying to bring in. Let?s face it, we?ve probably had 20 minutes of power-play time really, and discussions and meetings, so we can?t get it all done at once. The one thing that we did have was a lot of the pieces to a unit tonight in the lineup. That?s one of the difficult things as a team or as a staff, is when a lot of guys are still trying out for the team, you never really get your full units and or your penalty kill pairs. I hope that will start to happen this week.
McLellan on his impressions of Sean Walker in his first game back from injury
I couldn?t be happier for that guy. I?m talking about an exhibition game, it sounds like we?re in game seven, but for what he?s gone through, to claw his way back. He got better as the night went on I really thought. His first period was his tough period, it was happening fast but he got into the game quickly. If he?s feeling good and the leg is feeling good, we?ll keep playing him and try to get him up and running. A good first night for him.
McLellan on giving Walker the ?A? on his jersey tonight
Leadership isn?t always when you?re in the lineup, it?s what you do to get back for your teammates too. He epitomizes it, so he deserved that tonight.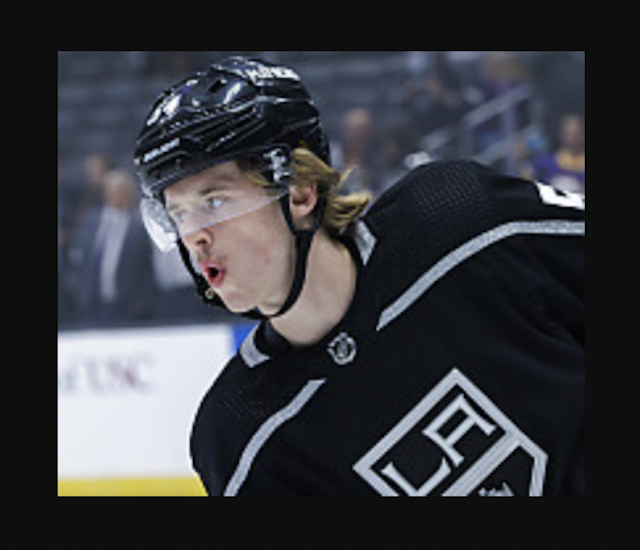 Photos Courtesy of Rinkrat!​