jammer's overlord
Staff member
TEAM LGK
Joined

May 10, 2012
Messages

12,809
LGKash:

$450.00

Game Day Thread
Game #67/82 -- 3/26/22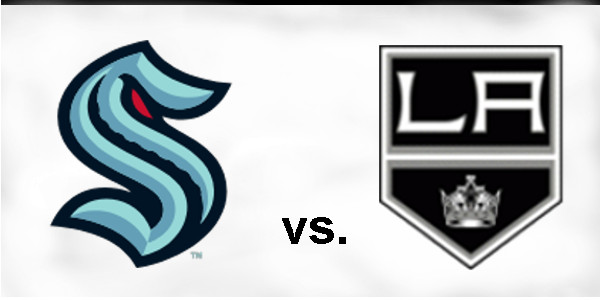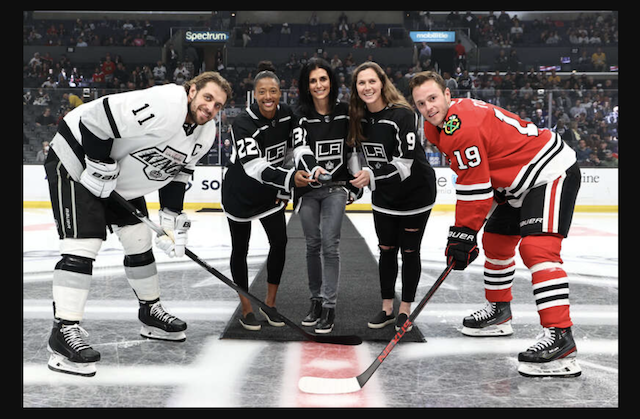 Seattle Kraken vs. Los Angeles Kings
Marvel Super Hero™ Night
Giveaway: Poster to all, Kopi bobblehead with ticket pack
at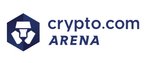 | Los Angeles, CA
Previous Meeting
01/15/22 - Kraken 1,
Kings 3

TV:

**BSW**



Radio: LA Kings iHeartRadio app
Please remember,
DO NOT
post links to Live Game Streams in the GDT or anywhere else on LGK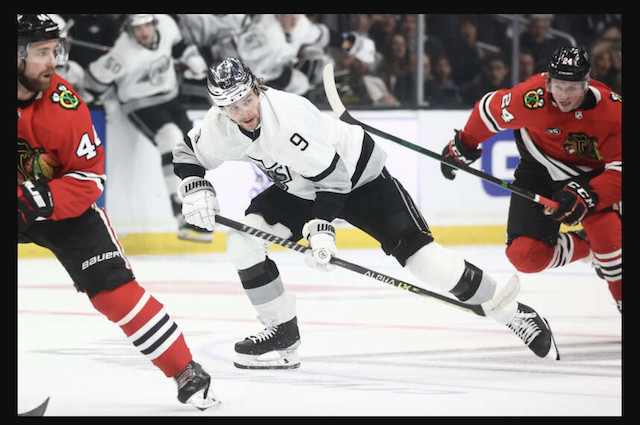 Check out articles on LA Kings Insider Here
Phillip Danault, & Todd MacLellan 3/24/22 Post Game Quotes
Phillip Danault
On the mistakes tonight leading to goals against
Yeah, the third goal was my guy there in front, but we played well, to be honest. They were opportunistic and they took advantage every chance they had. I thought we played okay, a pretty good game, but they were opportunistic. They've always been like that, so that's probably about it. Overall, I thought we played better [than in Vegas].
On correcting defensive zone mistakes quickly
Oh yeah, for sure. Like I said, that was my guy there and I got sucked in on the wall. There is no problem, it's just little details that we can fix and it's a huge a point no matter what happened.
On hitting the 20-goal milestone tonight
I have some great linemates, it's working well and my lineys are giving me the opportunities to score. I get to the net and get my nose dirty, if I get to the front of the net, they just feed me. I try to be around there all the time.
On Sean Durzi's performance tonight
Durz is a huge, huge part of our team right now. I think he always will be. He's got a great attitude, he came in as a rookie and now he stands up for the boys. He shows up every single game, great plays out there. On my second goal there, it was a great, heads-up play by him, great poise. I think Durz is an awesome player, to be honest. It's not just pumping his tires, it's true. Outstanding for us.

Todd McLellan
On if he was more upset with chances missed, or the goals conceded
We had opportunities offensively to score, but giving up three, four if you count the shootout goal is not the way we win. Disappointed in that, but I thought just overall, first time in a long time, even with all of the defensemen out, that it looked disjointed between forwards and D. Whether it was passing and execution coming out of our end, defending in our zone, there wasn't a lot of communication. Duplication between forwards and d-men, missed coverages from the back of the net, we have to clean that up if we want to have success moving forward.
On if those things above are an example of inexperience
It happens. You know what, you get tired, you make a mistake, you don't communicate. The first thing that goes when you're tired is your tongue, you don't talk anymore. The third goal, along the boards, Phil and Jordan Spence chased the same guy. All you have to do is talk and you could have it sorted out like that. Communication kind of went out the door and our passing was atrocious. There were opportunites when the quarterback hit the receiver right on the hands and he dropped the ball and there were other times when I don't know where the quarterback was throwing it. It needs to get better.
On getting a point from a night with all of those mistakes
I think our goaltender played pretty damn well. He made some real good saves in tough situations that allowed us to get the point. Mooresy a shorthanded goal, Phil burrowing in around the net and finding the garbage. They continue to provide us with their "A" games, we were just a little short on bodies tonight in terms of "A" games go.
On Viktor Arvidsson's first game back
I don't think his gas tank was quite as robust as it was earlier, but that's going to happen after three and a half weeks of watching games and not being able to skate, with the type of injury he had. I think he's going to get that back really quick.
On Phil Danault hitting 20 goals and if that's a validation of the offense the Kings thought they'd see when signing him
I would think so, yeah, with more to come. I believe he can continue to play the way he has. Adjusting to a new team, us trying to figure him out, him trying to figure us out, it takes a while. That's what the first 10 games are for, but since then, he's been an offensive force.
On if he believes Alex Iafallo has lost his confidence at the moment
I don't believe in losing your confidence, I don't know if it just falls out of your pocket or whatever. I think that he's had real good opportunities and he's probably shooting a little bit too fine, the spot he's looking at is just getting smaller and smaller. Get it off a little bit quicker, find a garbage goal in and around the net. He came down on the 2-on-1, made the right decision to shoot and right into the mitt. When it's going for him, he's finding big holes to score on and right now he's shooting at little holes. Once it comes, it will come.

​

Subject To Change
FORWARDS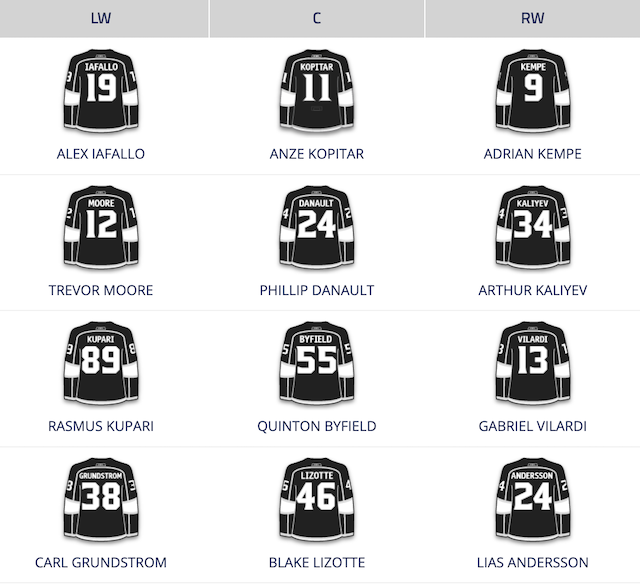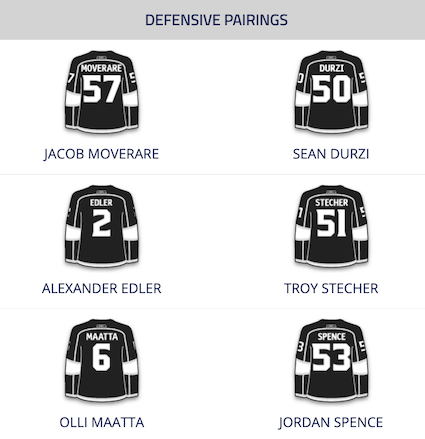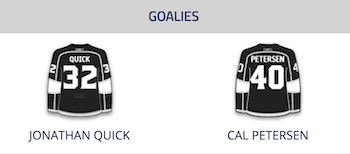 Kings Injuries
MIkey Anderson (LTIR)
Andreas Athanasiou (IR)
Tobias Bjornfot (DtD)
Dustin Brown (IR)
Drew Doughty (IR)
Brendan Lemieux (IR)
Matt Roy (IR)
Sean Walker (LTIR)
__________________________________________________
__________________________________________________
Kraken Probable Lineup
courtesy of dailyfaceoff.com
FORWARDS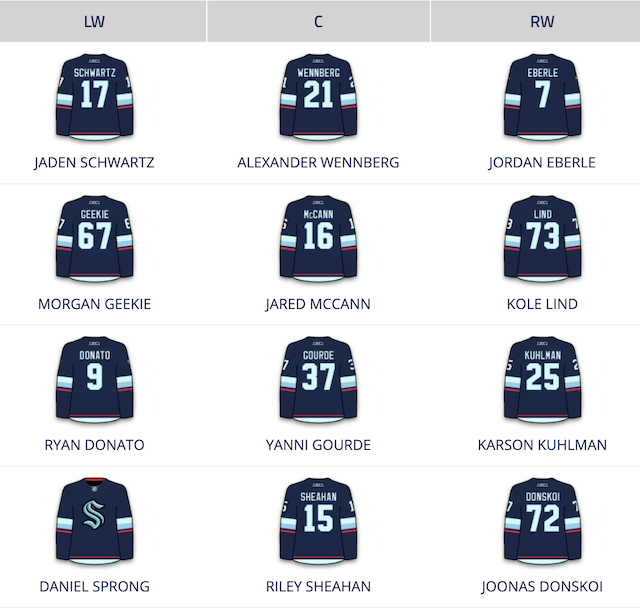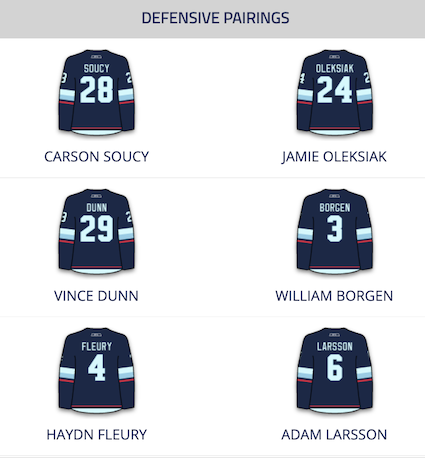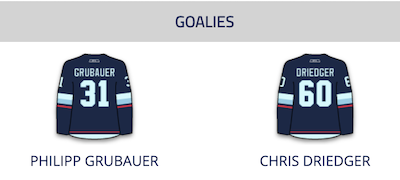 NO Former Kings
________________________________________________
_________________________________________________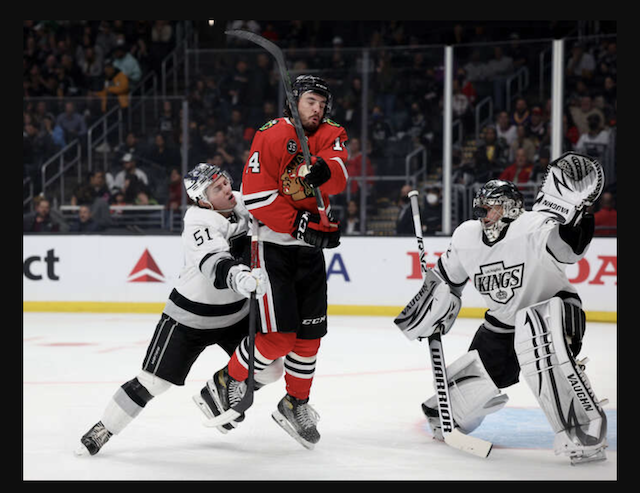 GOALIE STATS
PLAYER STATS
WESTERN CONFERENCE WILD CARD STANDINGS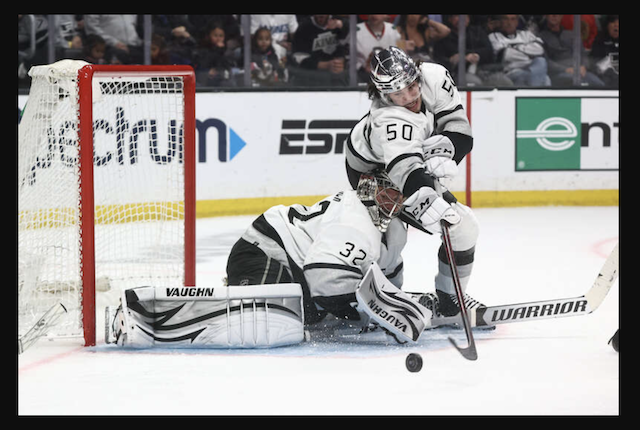 Tonight's Poll Question:
**TWO GAME QUESTION**

Part 1 - How many TOTAL goals will the Kings score against the Kraken in both tonight's game and Monday's game?

You can take 2 guesses

Part 2 - How many TOTAL SOG will the Kings get in both tonight's and Monday night's games?

You can take 2 guesses - +/- 3 = 1 point, +/- 2 = 2 points, +/- 1 = 3 points, dead on = 4 points.
Previous Game's Winners
Congratulations to the following posters who correctly guessed Debrincat would score the game winning goal - he is credited as such in the official stats:
Kurisu, Dr. TranJayWe, lls24, CIrvine, jammer06, VegasHockey, DRice, STONE, Helvetica, dannybuoy1, John a90, kingsmen93, srm1105, Ragbone, pray4mojo, hornman, AngelEyes, Rogie-Vachon, Busted Chops, kingrussell, JETS GARAGE, Shackleford, sonnyboy11, hokiecat, Rusty, Reg or Rog?, LeftyKing, notbob, Bill Hicks, forum gold, Chateau Bow Wow, Nyssa42, Liz4LA
Poll Win Totals
***NOT UPDATED***
King Of The Mountain
with

49

points:
srm1105
43 Points
Reg or Rog?
41 Points
40 Points
AngelEyes
John a90
LeftyKing
39 Points
Kurisu
Liz4LA
Sonnyboy11
VegasHockey
38 Points
Rusty
37 Points
Chateau Bow Wow
36 Points
35 Points
DRice
34 Points
Bill Hicks
Helvetica
hornman
jammer06
pray4mojo
33 Points
hokiecat
notbob
32 Points
Nyssa42
31 Points
Dr. Tran
30 Points
JayWells24
kingrussell
29 Points
Busted Chops
28 Points
27 Points
dannybuoy1
KHenry14
26 Points
25 Points
Byron
24 Points
SirJW
STONE
23 Points
Shackleford
22 Points
CIrvine
empire
21 Points
Rogie-Vachon
Sevenhole
20 Points
19 Points
forum gold
18 Points
JETS GARAGE
TooCool
17 Points
Clif
16 Points
randdog
15 Points
cokingsfan
14 Points
DRGinLBC
13 Points
Dirtweazle
PuckMaster
12 Points
11 Points
beedee
Greg33
kopinator
10 Points
beady eye
9 Points
8 Points
7 Points
MaxwellSmart
6 Points
Joe Laviguer
kingsmen93
5 Points
waynet
4 Points
3 Points
2 Points
Ice24
rinkrat
1 Point
lurker
MBreeden
RoS
Salami
Stormy2213
***Bet your karma in geogirl's KARMA BETTING THREAD HERE***
________________________________________________
Photos courtesy of NHL.com/Getty Images​
Last edited: