Joined

Jul 11, 2007
Messages

643
LGKash:

$500.00
I just received an email indicating I could change my STM seats for the 2023-24 season. I'm keeping my full-season seats, but I've been moved a couple of seats over because they are reconfiguring my section, Section 112, which is down in the lower bowl.
They are adding what I'll call 'luxury seats' in the first nine rows of the section. Looks like they are also adding an aisle/tunnel down the middle of section 112.
Edit: I should add that the new seats seem to be much wider than the old ones, 6 seats in each row are taking up the space of about 8 old seats. For those who don't where Section 112 is, it's in the lower bowl, halfway between the goal and the red line (on the Kings' championship banner side), and is on the penalty box side of the ice (so you get a good view of the two benches). Also, I had no option to select any of those new seats, so I'm guessing they will be part of a luxury arena all-event package, similar to existing box seats on the purple level.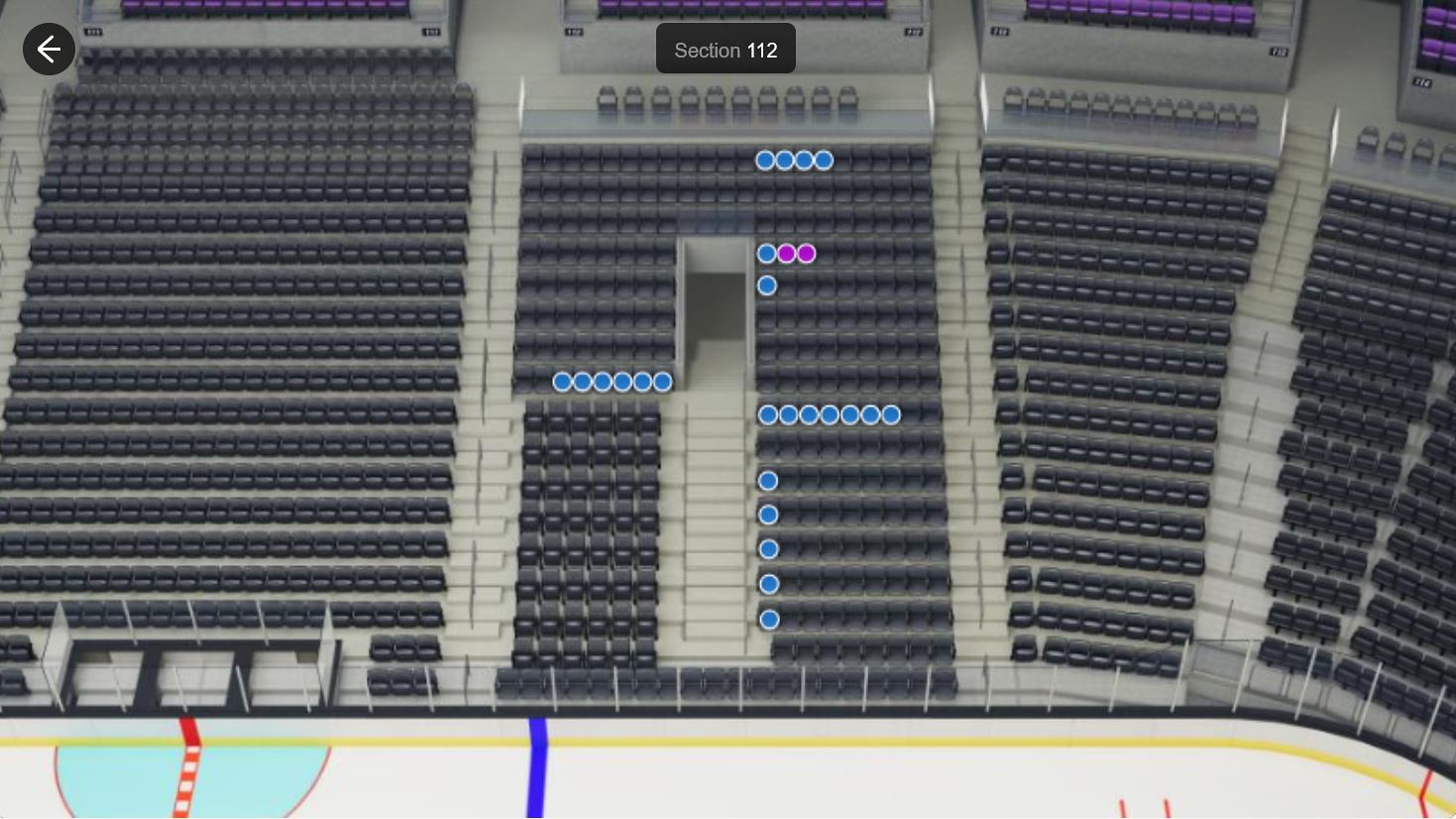 Last edited: